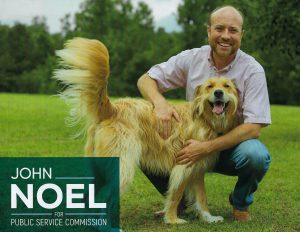 Above: John with one of his favorite volunteers, Laurel Cantrell, at Cobb County's Donuts for Democrats.
Here are some ways to learn more about John:
Check out this video: "Sticking it to the Man!"
Read "John Noel is running with the sun"
Visit John's website
On Twitter: @NoelforPSC
Follow John on Facebook
John's flyer (in Tweets)
Come along on a South Georgia Road Trip with John

Liked this post? Follow this blog to get more.