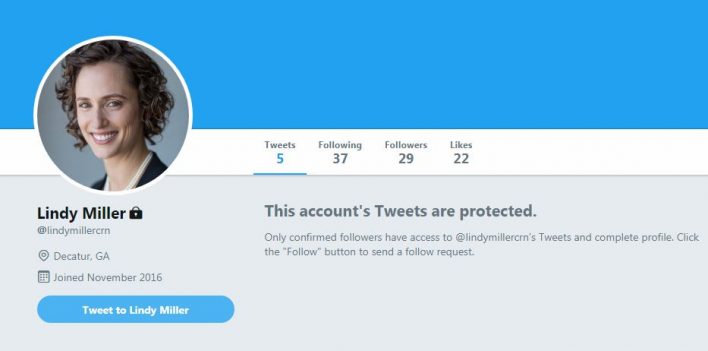 ---
Update: On Friday, Lindy Miller posted a picture of herself with her family at the Decatur early voting station. If she didn't vote on a provisional ballot, then it would appear that DeKalb's Board of Elections staff has already decided in her favor in the challenge case–although the BOE director told me these cases are only decided by the full panel. If the mismatch on addresses was a clerical error, then the board should make quick work of dismissing the challenge May 29, and if so, unfortunate that it took four years to clear up.
There's an old saying in Southern politics: There is nothing so worthless it can't at least be used as a bad example.
Lindy Miller's voting records certainly serve that purpose, and shout out our lesson of the day, even though it's too late for her: When you want to run for public office, make sure your affairs are in order. This especially applies to your voting records, because people will look at them, and not all of those people will be your friends.
And so here is a cautionary tale, which may end badly for the candidate. But maybe not, right?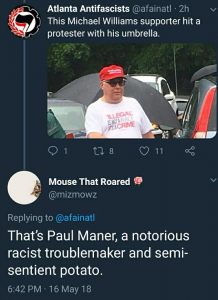 Georgia Public Service Commission candidate Lindy Miller's voter registration was messed up and right-wing DeKalb County activist Paul Maner is challenging her eligibility. Oops.
While Lindy's supporters claim there's nothing to see here, the issue hasn't dried up and blown away. The challenge stands and won't be ruled on by DeKalb County's Board of Elections until AFTER the May 22 primary.
Having voter registration correct and up to date is Politics 101, so that you don't get trolled by the likes of Maner, who happens to be a big fan of Sen. Michael Williams and his "Deportation Bus" –the kind of stunt you'd expect from a militia-loving Forsyth County politician polling at 3 percent. With no sense of irony, history, or empathy.   
Maner got into it with Antifa protesters and accusations of umbrella violence at a rainy-day protest in Clarkston, where old white people showed up to bully refugees. Maner got on the news. Which he seems to relish. So don't be surprised if he attends the May 29 DeKalb Board of Elections meeting to spout off about the challenge.
The challenge could be dismissed, of course. Miller's MVP page was recently changed, so  she is now registered at her home address not that manhole cover. And we may be left to wonder how she was able to vote for four years at a bad address.
I'm sure this is going to work out just fine … said no one. Lindy Miller refuses to publicly address this issue. Whenever she wants to, I'll print her response right here, so come back and look for it!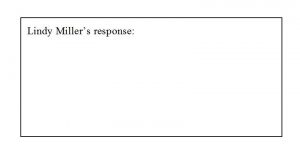 As a Democratic voter, this makes me slightly nervous, because if the challenge is successful, that will give Republicans ammunition to challenge her candidacy should she win the Democratic Primary. And if that challenge were successful, Republican PSC member Chuck Eaton could have a free ride to re-election. I do not want to run around this fall shouting VOTE LIBERTARIAN! But at that point, like so many times in recent years, a protest vote would be my only option.
A chance to flip a statewide office is a terrible thing to waste. Just saying.
Reality Check: Do I think a Republican challenge to Lindy Miller's candidacy would be successful?
No, not really. Because lawyers.
Do I trust hyperpartisan GOP Secretary of State Brian "Shotgun" Kemp to do the right thing, ever?
No, I do not. Not ever.
Bottom line: Chuck Eaton does not deserve a free ride. He deserves to be beaten soundly by a strong Democratic candidate.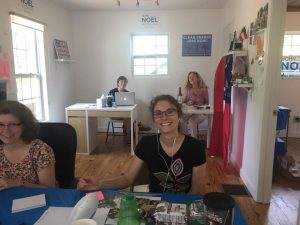 Problem: It's becoming increasingly obvious that Lindy Miller is not that candidate, since, among other things, she's extremely reluctant to campaign outside of Atlanta, where 51% of Georgians live. And no yard signs, no known volunteers (show us pics, like these!)
Solution: Democrats can avoid this potential mess by making John Noel the Democratic nominee for Public Service Commission Post 3. (A third candidate refused to show up for a debate and thereby disqualified himself from consideration, in my opinion.)
PS: There's more to her voting record than this. Her status as a Democrat deserves scrutiny, as well.
BTW: John Noel has yard signs all over the state.

Liked this post? Follow this blog to get more.