I haven't seen one article about Democratic PSC candidate Lindy Miller written outside Atlanta. And I watch for articles. I haven't seen one Lindy Miller yard sign. Not one picture of a Lindy Miller volunteer doing regular volunteer stuff.
Weird.
Receipts for John @NoelforPSC.
See John Noel's Statewide media coverage
John Noel Volunteers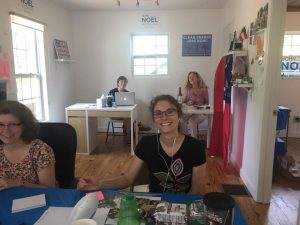 And Dirt Road Democrat yard sign. Feel free to Retweet

Liked this post? Follow this blog to get more.