Above: Cindy Zeldin at Spalding County Democrats' statewide candidate forum
---
Jonathan Grant
@Brambleman on Twitter
By virtually every measure, Cindy Zeldin is the stronger Democratic candidate for Georgia Insurance Commissioner. She's knowledgeable, media-savvy, and well-funded (for a Democrat). In addition to raising ten times as much cash as her primary opponent, insurance agent Janice Laws, Zeldin has built a strong social media network, and she's putting in the miles and hours it will take to run and win statewide.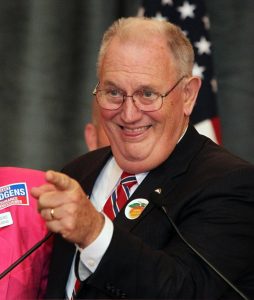 Yes, that's a distinct possibility. Thanks to feckless Insurance Commissioner Ralph Hudgens and the swamp-dwellers at the Public Service Commission, each of these downballot regulatory races give a strong Democratic candidate a great chance to break the Republican lock on statewide offices.
It's no surprise that Zeldin wants to fight rising insurance rates. So does Laws. Who doesn't, besides the sitting commissioner? Actually, Hudgens protests that his hands are tied by a 2008 pro-industry law—that he voted for as a state senator. Unfortunately, Hudgens couldn't control costs at his oddly named Office of Insurance and Safety Fire Commissioner.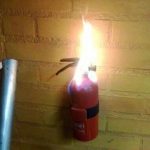 Faced with the prospect of getting whipped by a Democrat, Hudgens declined to run for a third term, but bless his heart, he hand-picked a crony to succeed him.
Besides having campaign funds, a Master's in Health Policy from Emory, years of working with the General Assembly and the media as executive director of Georgians for a Healthy Future, serving as consumer representative to the National Association of Insurance Commissioners, and having 4,300 Facebook followers to Laws' 881, is there anything else that differentiates the two Democrats in the race?
Yes: Medicaid expansion. Democrats have been frustrated at the refusal by Georgia's Republican government to extend insurance coverage to poorer citizens. Both Staceys favor  expansion. It's such a hot topic, there's a survey question on Democrats' May 22 primary ballots: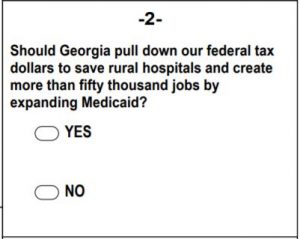 If election results mirror polling on the issue, we can expect to see around 75 percent in favor of expansion. So, the candidates should be all over this issue, right?
Zeldin is. She's been on top of it for years, working on it as healthcare policy expert/consumer advocate under the Gold Dome. In a Decatur coffeehouse interview, advocating for it quickly emerged as one of her top priorities. On her website: "Zeldin also promised, if elected, to push a long-held Democratic initiative: for Georgia to expand access to Medicaid, the state-federal public health program for the poor, disabled and elderly living in nursing homes."
Of course, the decision isn't up to the insurance commissioner—it will take an act of the General Assembly and a governor's signature—but the issue is right in Zeldin's wheelhouse. This would be yet another benefit of putting a consumer advocate in the place of a man who famously swore he'd do everything he could to obstruct implementation of Obamacare in Georgia.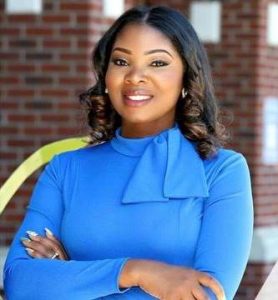 Laws' position on Medicaid is more problematic. I watched her debate with Zeldin; while the issue came up twice, Laws failed to address it. Medicaid isn't mentioned on her website, either. Googling "Janice Laws Medicaid Expansion" several times yielded nothing. On the verge of giving up finding anything on the issue from her, I checked once more and found an online candidate questionnaire of Insurance Commissioner candidates that asked: "Do you support or oppose the expansion of Medicaid in Georgia?"
Laws responded: "Medicaid expansion is a necessary process to provide a better quality of life for 1000's of Georgians. It is shameful for any state in this wonderful country to go without healthcare for all its residents. As an advocate and collaborator, it will be necessary to work with other executive positions and the state legislator (sic) to support the expansion."
That's nice. But voters should have seen this response elsewhere and sooner, not under duress in response to a direct question. Honestly, it's about the least she could do; her failure to do more strongly suggests she's not prepared to deal with it.
Her opponent is, so in the end, it's very simple: Democrats who want Medicaid expansion in Georgia should vote for Cindy Zeldin Tuesday.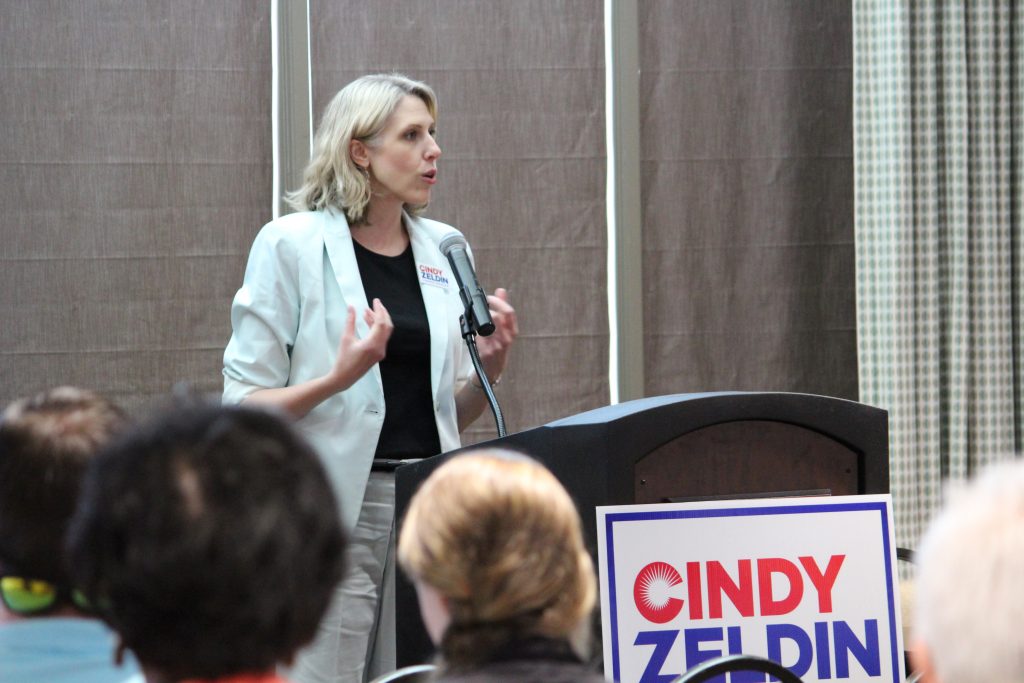 Liked this post? Follow this blog to get more.