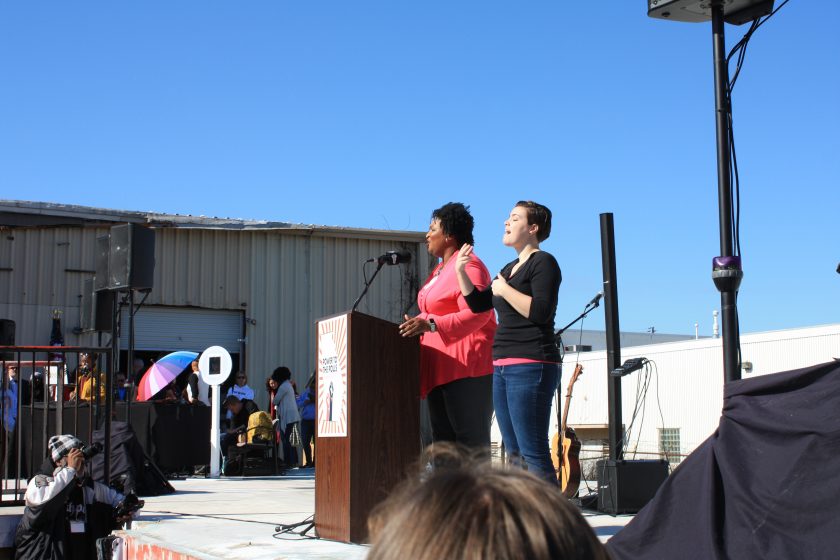 Jonathan Grant
@Brambleman
Nata told me The Bakery used to a be a grungy concert venue, but today it was the Progressive Capital of Georgia thanks to the Power to the Polls rally.  Huge crowds heard the speakers, headlined by Stacey Abrams. The people were with her. She had a very good day. The crowd pic I've posted was taken during her speech. Hank Johnson, bogged down in DC during the Trump shutdown, stepped out into the Capitol corridor and delivered a rousing speech to the crowd on his smartphone, even though suffering a bit of a cough.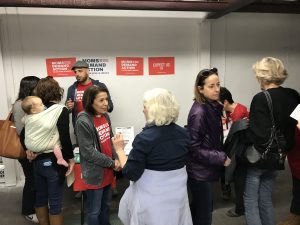 I'd guess I saw 10,000 people there before I left. It was well-publicized on social media, and people were still arriving as we left. I saw a dozen people I knew, and met at least a dozen more. Judy had come to help staff the Moms Demand Action table, which was a busy place.
Lots of pink hats and women power—even a table for the ERA. It's still alive. Wake up!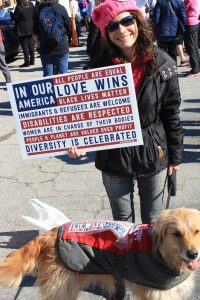 Georgia's solar-powered PSC candidate John Noel planned an appearance, but our paths didn't cross—but I did manage to take a picture of his partner, Wendy Hogg, and Sydney, the Protest Dog. Later, I talked with folks at the Sierra Club's Climate Action Now table; they told me John and other candidates would speak at a March event, although details were … sketchy. You can follow @NoelforPSC to find out more. I'm sure he'll tell ya.
The threadbare venue was overwhelmed by the crowd. There was a steady parade of pedestrians to The Bakery from the West End MARTA Station about a mile away. And just five porta-potties. They could have used a dozen.
Speeches started outside at noon. Inside, after exhibit tables and the speaking floor opened at 1:00 pm, thousands of people crowded inside to learn about groups like Spread the Vote and candidates like Cindy Zeldin (Insurance Commissioner) and Josh McColl (Georgia Ninth Congressional District). On my way out, I spotted Sally Harrell's communications chair Ellen Williams. And when I got home, I saw pictures from friends I didn't see there—even though, based on time and camera angle, we were only thirty feet apart!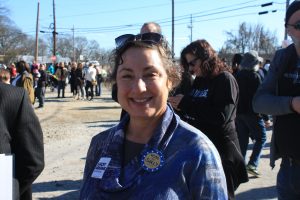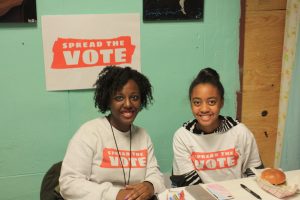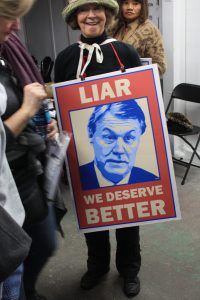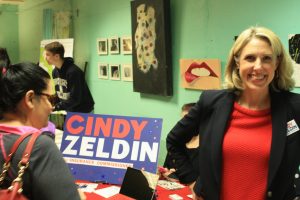 Liked this post? Follow this blog to get more.