Above: Atlanta City Council President Felicia Moore and Democratic PSC candidate John Noel
A solar-powered rainy day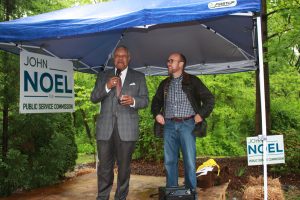 Sunday's afternoon showers couldn't stop John Noel and dozens of supporters from celebrating his Earth Day Birthday outside the Democratic Public Service Commission candidate's west Atlanta home, where he received strong endorsements from Atlanta City Council President Felicia Moore, Fulton County Commission Chairman Rob Pitts, and others.
Pitts, who is running for re-election, pledged cooperation and support for John on the campaign trail.
"John gets it," said Moore, succinctly summing up his knowledge of energy and environmental policy, as well as what it takes to be a leader. Having known John for two decades, she talked about his influence on her political career and praised "his maturity and understanding."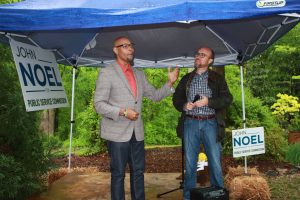 Noteworthy endorsement: Chatham County Commissioner James "Jay" Jones, also an environmentalist, traveled from Savannah to attend the event. "This is my brother," he said, standing next to Noel on a makeshift stage. "I'm going to do everything I can in South Georgia to get him elected."
This endorsement is a reflection of Noel's hard work. Unlike his opponents, he's running a truly statewide campaign—building strong connections with Democrats throughout Georgia. That's why he's the only candidate getting consistent media coverage in cities across the state: Athens, Brunswick, Valdosta, Statesboro, Milledgeville, Thomasville, Albany—to name a few.
Rep. Scott Holcomb, who had previously endorsed Noel, noted that Noel, a former state legislator, had gotten him interested in running for public office more than a decade ago. For that, we should all be grateful, because Scott Holcomb is the best. (Disclosure: I'm his yard sign guy.) Speaking of John's commitment to changing Georgia's energy policy and fighting for ratepayers, Holcomb said, "We can't change our history, but we can change the future."
Walking the walk with the environment
I recycle. John's an environmentalist. And so it's perfect that his birthday is Earth Day. John walks the walk on environmentalism—as everyone who's talked to him or visited his West Atlanta home knows.
So it's no surprise that he's already racked up endorsements from prominent Atlanta environmentalists like Atlanta Resilience Chief Stephanie Stuckey, Atlanta Beltline founder Ryan Gravel, and Chattahoochee Riverkeeper Sally Bethea.
Not that he needed it Sunday, but he's installed a gravity-feed rainwater irrigation system for lawn and garden on his woodsy spread, which has been accepted into then Old-Growth Forest Network.  Not only is his home solar-powered, but even as the rain came down Sunday, he was off the electrical grid and not consuming Georgia Power's product, thanks to the Tesla Powerwall storage system installed in his basement. Sunday, one guest's vehicle was charging at the public station Noel maintains at his house. He even has a solar-heated above-ground swimming pool!
The festivities ended with people dancing in the rain to the Beatles' "Here Comes the Sun," Because, after all, John Noel is Georgia's solar-powered candidate.Seriously, you've got to meet this guy!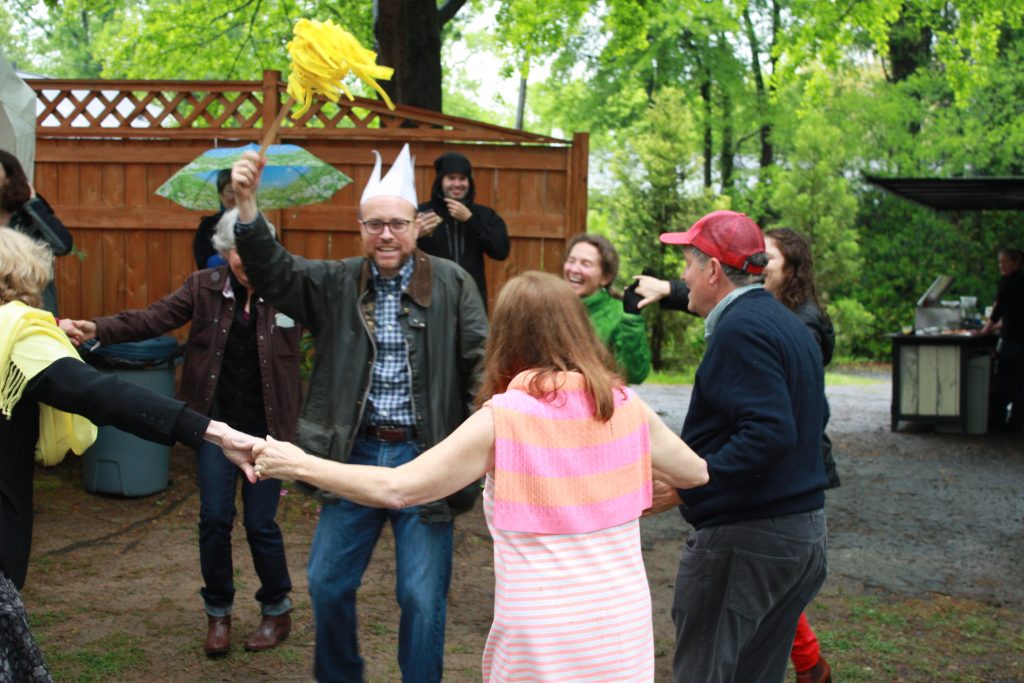 And on a personal note, I endorse Southern Crust Catering Company's wood-fired pizza, and especially this truck.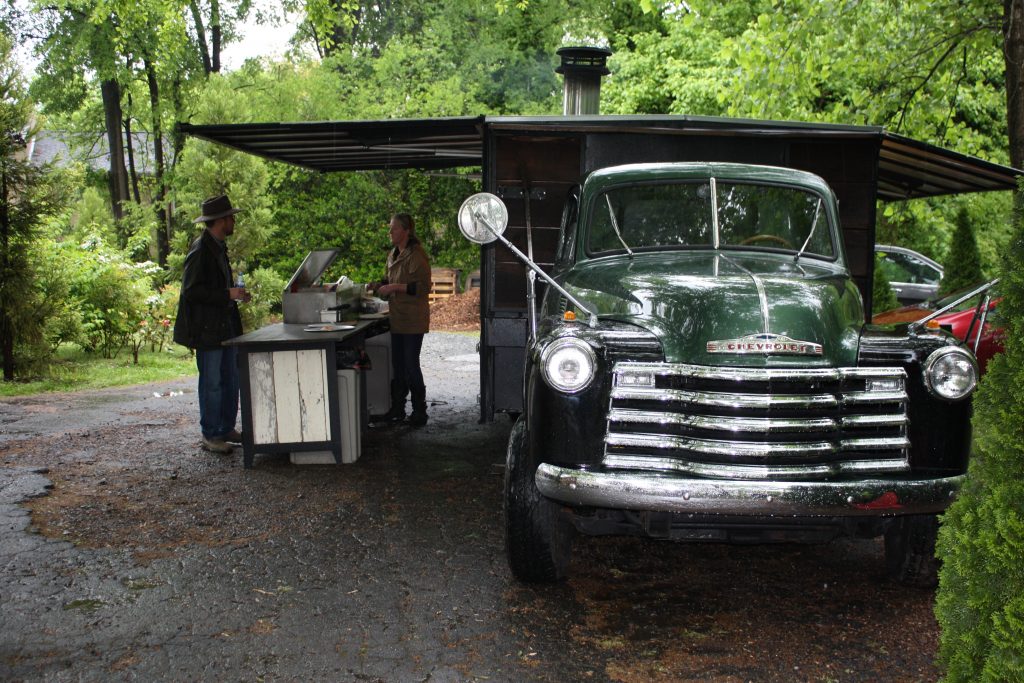 Liked this post? Follow this blog to get more.