The weather held, so Judy and I went to the Decatur Arts Festival Saturday afternoon. It wasn't as crowded as the Book Festival, but it was lively. The first thing that drew my eye was "Vibrant Fish" by Elliott Hubbard, a Fairburn, Georgia artist who specializes in clay sculptures.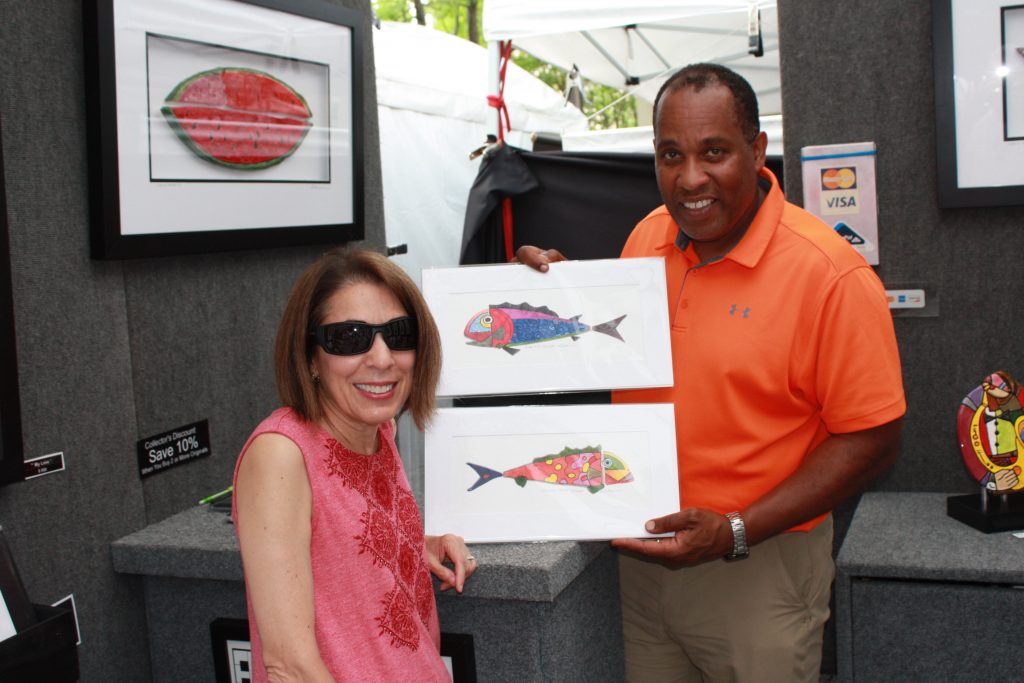 I really like that fish—and really everything in his booth—but we ended up buying a pair of  digitized prints of his sculptures (the opposite of 3-D printing?) and now we have to find a place for them. Still, low maintenance, even for fish. Check out Elliott's website.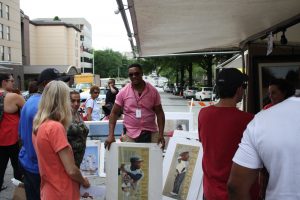 Some artists drew their own crowds, like Richard D. Willson Jr. on Clairemont Avenue, who told a pack of festival-goers about his portraits of Hank Aaron, Obama, and other celebrities, as well as his paintings of just plain folks, like the black veteran clutching his tickets to Obama's inaugural. Learn more about him here.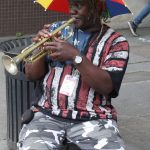 There's something for everyone: paintings, sculptures,  photography, jewelry, carvings, and just all manner of artsy things. And plenty of music. This street musician knew two lines from any song … and that was it. Dude. But a great Blues band was playing in the gazebo, so we sat and listened for a while to A.J. Ghent's band. Great day in a great town. If you get a chance, check it out today!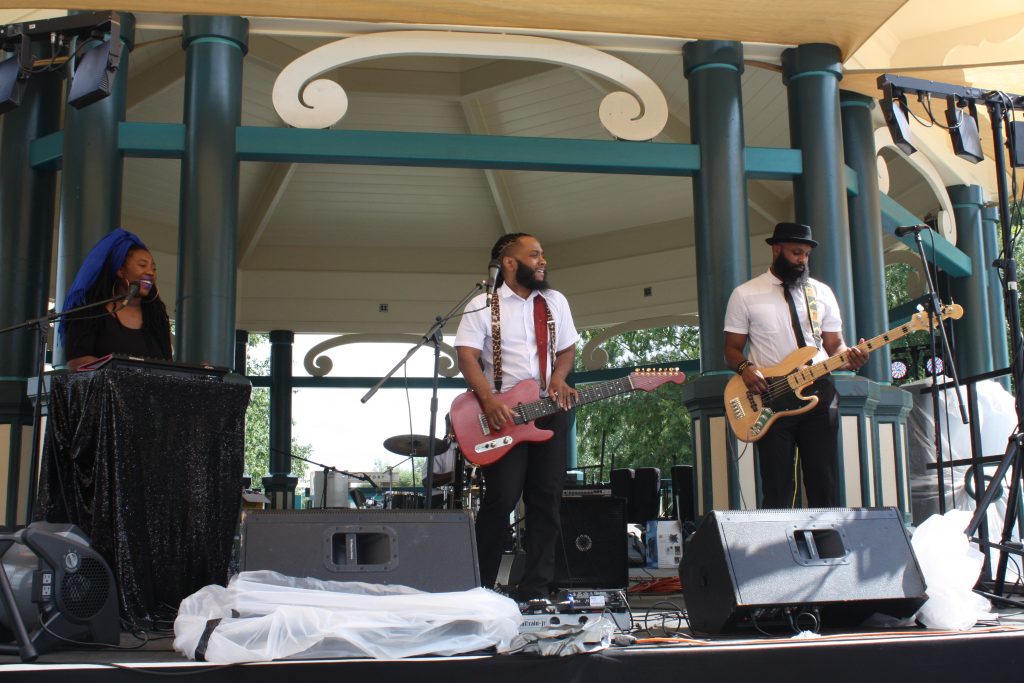 Liked this post? Follow this blog to get more.