---
By Jonathan Grant
Georgia has some important runoff elections on January 5, when Georgians across the state choose two U.S. senators. Those races pit Democratic challenger Jon Ossoff against incumbent David Perdue, and in a special election runoff to finish Sen. Johnny Isakson's unexpired term, Democrat Raphael Warnock faces Republican Kelly Loeffler, who was appointed to the Senate by Gov. Brian Kemp a year ago to replace Isakson. The runoffs are necessary because Georgia law requires a candidate to receive a majority of votes to win election.
Also on the ballot: a statewide Public Service Commission runoff between Democrat Daniel Blackman and Republican Incumbent Lauren Bubba McDonald.
Early voting begins Monday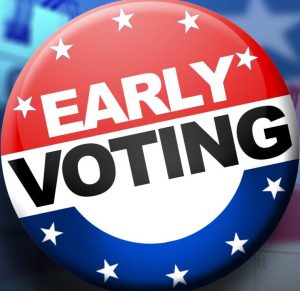 You may have already ordered an absentee ballot, but if you haven't, you don't have to wait until next year to vote. Beginning Monday, Dec. 14, voters can cast their ballots in person. In DeKalb, there are about dozen advance voting sites all over the county, from Dunwoody Library to the old Sam's Club in Stonecrest. Any DeKalb voter can cast a ballot at any of these sites.  The hours are convenient, Saturday and Sunday voting is available. Polls will even be open on Christmas Eve and New Year's Eve!
DeKalb's Board of Elections plans to open up a site in Brookhaven, but that hasn't been finalized yet. Check back for details.
Also, you'll need to wear and mask to the polls, and social distancing is enforced.
Here are the hours of operation for DeKalb County sites.You can download the schedule and list of sites here.

Early Voting Locations
Election Office: DeKalb Voter Registration and Elections Office, 4380 Memorial Dr, Suite 300, Decatur 30034
Atlanta: Coan Recreation Center, 1530 Woodbine Avenue, SE, 30317
Chamblee: CORE4 Atlanta, 2050 Will Ross Court, 30341
Decatur: The Gallery at South DeKalb, 2801 Chandler Road 30034
Decatur: Flat Shoals Library,4022 Flat Shoals Parkway, Decatur 30034
Dunwoody: Dunwoody Library, 5339 Chamblee Dunwoody Road 30338
Ellenwood: County Line, Ellenwood Life Center, 4331 River Road, 30294
Stonecrest: Former Sam's Club Building (City of Stonecrest), 2994 Turner Hill Road, 30038
Stone Mountain: Berean Christian Church, Kerwin B. Lee Family Life Center, 2197 Young Road, 30088
Tucker: Reid H. Cofer Library, 5234 Lavista Rd, 30084
City of Decatur: Decatur Recreational Center, 231 Sycamore Street, Decatur, 30030
Dec. 14 –20; Agnes Scott College Bullock Science Center, 100 E. Dougherty St, Decatur, 30030 Dec 21–24, Dec.27-31
---
Before you vote
Check your voting status. You can do this at the Georgia Secretary of State's My Voter Page. You'll be able to see your registration status and other important information. You can vote using an absentee ballot, early in person at any of a dozen different locations, or you can vote at your local precinct on January 5. You can always visit My Voter Page to locate and get directions to the proper polling place.
Absentee Ballots
You can even apply to receive an absentee ballot, although time is running short on that. Mail deliveries have experienced delays, and we can expect problems during the busy holiday season. If you decide to get an absentee ballot, you should order it before Dec. 15, according to my friends at Georgia's Voter Protection Hotline. If you do get an absentee ballot after Dec. 15, you should deposit it in one of DeKalb's 30 secure drop boxes rather than mailing it. See locations here.
If you receive an absentee ballot and decide you'd rather vote in person, take the ballot in with you so that it can be voided quickly voided. (Otherwise, poll workers will have to take time to track it down.)
Resources
DEKALB COUNTY BOARD OF REGISTRARS OFFICES
4380 Memorial Drive, Suite 300
Decatur, GA 30032-1239
Telephone: 404-298-4020; Fax: 404-298-4038; email: voterreg@dekalbcountyga.gov
Absentee Ballot Applications can be emailed as an attachment to: absenteeballot@dekalbcountyga.gov
For additional information, visit the DeKalb County Registrars Registration & Elections website
GEORGIA VOTER PROTECTION HOTLINE: 1-888-730-5816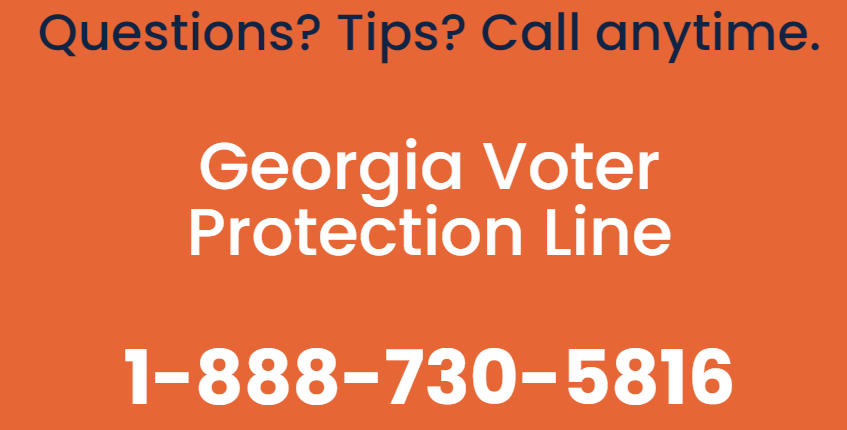 Liked this post? Follow this blog to get more.