By Jonathan Grant
@Brambleman
Monday's debate among top-tier candidates in Georgia's special Senate election to fill out Johnny Isakson's term was illuminating. Not because new light was shed on candidates' positions. No, none of that. But we did see character and personalities, and how the participants tried to claim their niches in the political ecosystem. Of course, the top two Republicans seek to occupy the same niche, as steadfast Trumpists. The other big reveal is that Matt Lieberman (also a horrible candidate) not only isn't trying to run as a Democrat, but holds the party in contempt. You can watch the debate here.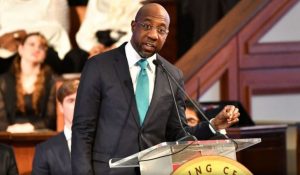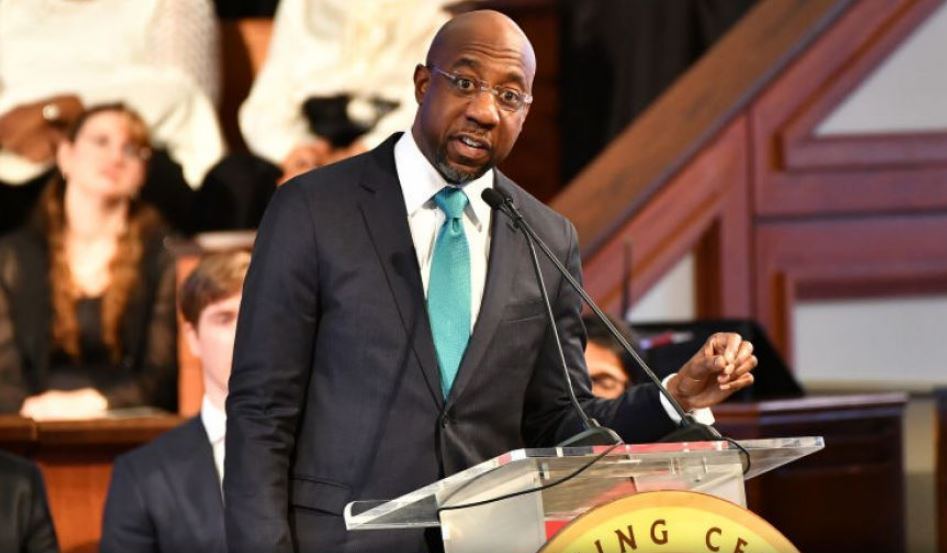 Six candidates were on the virtual stage. Republicans Sen. Kelly Loeffler and U.S. Rep. Doug Collins, Democrats Raphael Warnock, Matt Lieberman, and Ed Tarver, and Libertarian Brian Slowinski. All of them had registered in the polls. There will be another debate for 14 candidates whose names are little known and rarely mentioned. Them's the breaks.
The biggest thing that jumped out at me was Loeffler's horribleness, even though it's been on full display since her appointment by Gov. Brian Kemp to replace Isakson. She. Is. A. Terrible. Candidate.
The fact that she has $20 million or so to spend on her campaign just makes the awful louder. Kemp put her in office to protect the GOP seat by winning back suburban female voters who have been repelled by President Trump, grabber of pussies and cager of children. Instead of doing the one job she was given, she has cleaved mightily unto Trump, so that not a micron of daylight shows between them, even as Trump continues his mental, physical, and moral deterioration. She showed the discipline of a true Cultist Monday night. At one point in the debate, Lieberaman asked her, "Can you name something that President Trump has said or done that you disagree with?"
"No," Loeffler replied.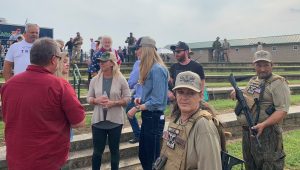 In another starkly memorable moment, Loeffler responded to a question from Warnock by saying, "I don't know anything about Qanon," This comes after her endorsement by Qanon-conspiracy spouting 14th Congressional District candidate Marjorie Taylor Greene. It also happens to be exactly what Trump said in response to a similar question during a town hall last week. Ignoring the fact that this is a lie, we should note that claiming ignorance about Qanon at this point shows a stupendously willful ignorance that in and of itself disqualifies her for public office. To which she's never been elected, and if the most recent poll is prescient, won't be.
Collins comes across as an old-style country politician–in other words, an anachronism. He bills himself as a Trump defender, and he and Loeffler fight each other over who's Trumpier, and pretty much everything else. They're both running so hard against each other to capture the Republican base that they're making themselves repugnant to everyone else. That will be bad news for whichever one survives to the all-but-inevitable runoff. That scenario plays out in a couple of recent polls in which Warnock wins a head-to-head matchup with both Loeffler and Collins. (By the way, the Sienna College/New York Times poll has Joe Biden and Trump tied in Georgia, with Jon Ossoff and Sen. David Perdue deadlocked at 43%.)
---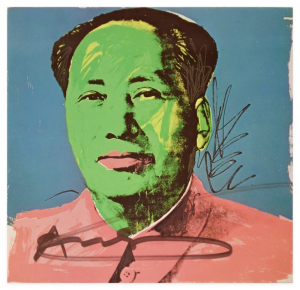 Despite all  of Loeffler's China-bashing (Brian Slowinski demanded she apologize to his adopted children for her xenophobic tone), Collins accused her of being a Mao Zedong fan girl, prompting some offbeat coverage in today's AJC Jolt. He thinks she's ridiculous, she thinks he's terrible, and they can't agree which one of them likes Stacey Abrams more. To me, their disdain for each other is their most endearing quality.
In any case, it's going to be hard for Loeffler, at 100 percent with Trump, and Collins, who claims to be 110 percent for Trump, to pivot to the middle. And if Trump loses, what's the point of voting for either of them in the runoff?
Warnock, pastor of Ebenezer Baptist Church, is the Democrats' progressive, establishment-backed candidate. Although he started out slowly, he's gained steam and he's now firmly in first place. He took some punches and threw some, but he came out of the debate clean, the primary goal for a front-runner. Nothing changed for him, and that's a good thing.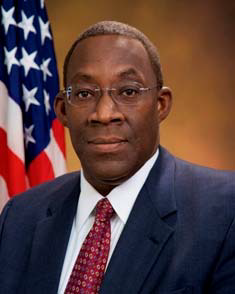 Disclosure: A Will Rogers Democrat, I voted early for Warnock last week, mainly because I believe he can win, and that's what Democrats need to do. I'll confess that if this had been a regular primary, I would have given more consideration to Ed Tarver. He's a moderate Democrat with an impressive record, having served in the military, the Georgia Senate, and most recently as U.S. Attorney for the Southern District of Georgia. His demeanor during the debate calm and professional. Unfortunately, his Senate campaign never caught on and he never raised the money to push his message. I believe he would be an excellent candidate for Congress in Georgia's 12th District, which runs from Augusta to Coffee County in South Georgia, and I hope he considers that option in 2022.
Leading Democrats, progressive groups, grassroots activists and just about every leftist with a Twitter account pushed for Lieberman and Tarver to get out. Especially Lieberman, who was still polling in double digits as recently as … checks fivethirtyeight.com … today. Anyway, there was a fear that Lieberman's only role was a spoiler to A) keep Warnock out of a runoff, which would be a huge own-goal for Democrats or B) keep Warnock from winning the Special Election outright on Nov. 3, which would be a D'Oh! moment. In any case, Democrats have dumped much animosity on Lieberman. He's made it clear that he's not quitting the race.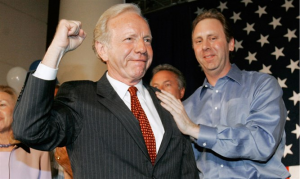 Monday night, what stuck out besides Loeffler's stiff, mannequin-like delivery of MAGA talking points was the fact that Lieberman seems to relish his role as a spoiler. He's quit pretending to be a Democrat. There is, after all, a family history of disloyalty to the party. Joe Lieberman, refusing to accept his loss in the 2006 Connecticut Senate Primary, ran as an indepent and won re-election. Lieberman would go on to endorse John McCain against Barack Obama in 2008, and most recently, the elder Lieberman endorsed embattled GOP Sen. Susan Collins, a Trump enabler, in her re-election bid. There's no sign that Lieberman is much different, having donated to Republicans in the past, and calling Warnock a party stooge Monday night.
"Hey Folks," Lieberman said in his closing statement, "don't vote for one of these three stooges, and I mean that literally…. Don't just pick one of the same two flavors that you don't like much in the first place."
Lieberman even wore a red and blue tie. Cute.
It's extremely unlikely that Lieberman will keep Warnock out of a runoff, but after watching him Monday night, I think he'd be happy with that result. While he got a boost at first due to name recognition, he was never able to raise sufficient funds to mount a credible campaign. And he also lacks credibility, and received a bunch of bad publicity–along with the first loud calls to get out of the race–when people found out about a novel he published three years ago. He claimed Lucius is an anti-racist novel. I'd call it a "feel-good" story about a modern-day slave owner. Really. It's the most racially obtuse work I've read this century. Here's my article about it.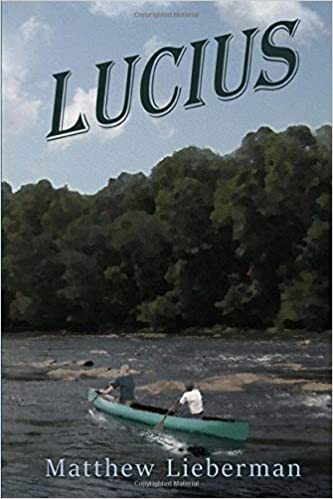 ---

Liked this post? Follow this blog to get more.