---
If changes aren't made to give a more reasonable deadline and allow emergency applications, legislators should reject HB 270
---
By Jonathan Grant
@Brambleman
Georgia House Bill 270 is designed to fix a problem of an untenable deadline for local election officials to mail out absentee ballots. Currently, county registrars and absentee ballot clerks are required to accept absentee ballot requests up to the Friday before an election. The turnaround time is supposed to be two days, according to current law (Georgia Code 21-2-385). Since election offices are assumed to be closed on weekends, that creates a time squeeze, especially since the law further states that no absentee ballot shall be mailed (or issued) on the day prior to a primary or election.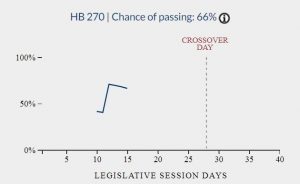 This has created what seems an absurdity, one that causes pressure, stress, and confusion among both  elections officials and voters.
County folks want to cure this problem. It's one of the priorities of Association County Commissioners Georgia. And that means there's a good deal of clout behind it. The AJC's Legislative Navigator gives the bill a 66% chance of passage, although its trajectory has been zig-zaggy so far. It is on the Rules calendar, which means it could be up for a vote on the House Floor in the next day or so.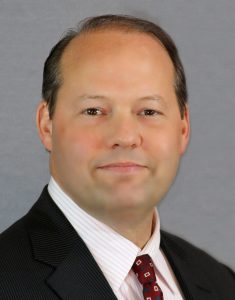 Its main sponsor is Republican Rep. Barry Fleming of Harlem, who happens to be a county attorney kind of guy and a major player in the General Assembly. He chairs the House Special Committee on Election Integrity, having stepped away from heading the powerful Judiciary Committee to run this new thing, which is, unfortunately, the child of Trumpian lies about widespread voter fraud in the 2020 election. So much to say, so little time.
Unlike dozens of his fellow GOP legislators, Fleming hasn't been loudly spreading election disinformation, but he is a loyal team player and takes a dim and partisan view of absentee ballots. He writes:
Democrats are relying on the always-suspect absentee balloting process to inch ahead in Georgia and other close states. If elections were like coastal cities, absentee balloting would be the shady part of town down near the docks you do not want to wander into because the chance of being shanghaied (sic) is significant. Expect the Georgia Legislature to address that in our next session in January.
It should be noted that Fleming once helped make an election disappear and also got himself tangled up in this, so he bears watching, especially since his new committee is stacked heavily with Republican members, which is the status quo under the Gold Dome.
HB 270 and its problems
What HB 270 would do is move the deadline up a week, to the Friday ten days before the election. Using 2020 as an example, the deadline for elections offices to receive absentee ballots was Oct. 30. Had HB 270 been in effect, the deadline would have been Oct. 23. The proposed law also gives counties a three-day deadline to mail out ballots, to wit: "No absentee by mail ballot shall be issued or mailed after the close of business on the Wednesday before the primary, election, or runoff."
While HB 270 addresses a real problem and may be considered simply a housekeeping measure with bi-partisan support (after it was tweaked in committee) it will have a suppressive effect. During a hearing on the measure, an ACLU representative told committee members that, in the 2020 cycle, more than 30,000 voters had requested absentee ballots during the the week before Election Day and cast those ballots successfully. Many potential votes could fall through the cracks. Flaw or feature? You be the judge.
Republican members of the committee were of the opinion that people should get their requests for absentee ballots in early. This, of course, is a consensus opinion. Get it done! Still, based on what I've seen, Georgia's deadline for absentee ballots would be one of the earliest in the nation. A better deadline would be the Monday of the week before the election, to allow weekend mail to come in. And yes, by this time, the voter would be well-advised to not return the ballot by mail, but to use a ballot drop box. And on that point, the General Assembly should not ban drop boxes, which some Republican legislators want to do, which is transparently suppressive.
There's another bothersome thing. HB 270 seems to create a conflict with another section of the Georgia Code. The language of the current version states: "Except as provided in Code Section 21-2-385, all absentee by mail ballot applications must be received by the board of registrars or absentee ballot clerk no later than 5:00 P.M. on the second Friday before the primary, election, or runoff."
Among other things,
Code Section 21-2-385
allows voters to apply in person for an absentee ballot. Paragraph (c) states: 
When an elector applies in person for an absentee ballot, after the absentee ballots have been printed, the absentee ballot may be issued to the elector at the time of the application therefor within the confines of the registrar's or absentee ballot clerk's office if such application is made during the advance voting period as provided in subsection (d) of this Code section or may be mailed to the elector, (emphasis added) depending upon the elector's request.
In-person requests are still allowed under another section of the Code … or are they? Some clean-up is required–I hope in favor of allowing in-person requests. Critics of the bill have pointed out that it has no provision to provide ballots to voters who have an emergency, such as an illness or injury that requires hospitalization just before the election.
---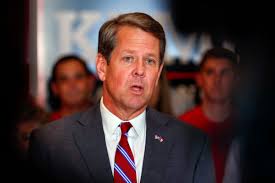 I'm old enough to remember how Gov. Brian Kemp had to go into Covid quarantine just before the election last fall, requested an absentee ballot on the Friday before the election, received said ballot on Monday, and deposited it in a drop box on Election Day.
While its proponents may say this bill, or current law, provides safeguards to protect voters' rights, I'm not seeing it.Why outlaw last-minute requests, or leave fulfillment to the discretion of individual county employees when the language to permit such requests could be explicitly stated in the law?
This problem could be ameliorated by changing Code Section 21-2-385 to specifically allow emergency applications during the last week of early voting, and to allow those applications to be delivered to the Board of Elections office by a close family member.
If changes aren't made to give a more reasonable deadline and allow emergency applications, Georgia legislators should reject HB 270.

Liked this post? Follow this blog to get more.