This flaw, if not remedied, could lead to successful challenges to certification of elections and shutdown of local elections operations
---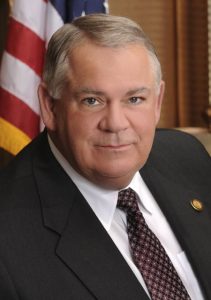 Georgia GOP legislators have hastily stitched together ill-crafted bills designed mainly to curb voting in larger counties–while voting down HB 773, an effort to bring Gwinnett County Board of Elections into compliance with GA Constitution. Stunning incompetence and negligence.
So …
I sent this email to Georgia House Speaker David Ralston today, with a copy to Lt. Gov. Geoff Duncan and sponsors of
HB 773
. I would have sent a copy to Gov. Brian Kemp, but couldn't find his email address, so he'll have to read my blog.
Good morning. I know that the session is hectic, especially near the end, but legislators are flirting with danger by voting down HB 773, which would reconstitute the Gwinnett County Board of Elections. The Georgia Supreme Court ruled nearly three years ago the membership of public agencies must be selected by the public or public officials. This case in point involved the DeKalb Ethics Board, but by logic the ruling extends across the board(s) to all public agencies, including boards of election–many of which have members appointed directly by private entities (i.e., political parties).
The DeKalb delegation took action to remedy the situation, setting up a new referendum to put the Ethics Board in compliance with the state Constitution. In a separate action, it moved to bring its Board of Elections into compliance by setting up the Board so that political parties would nominate members, but the members were then appointed by the Chief Superior Court Judge.
I don't believe there was much, if anything, done about any of other boards in similar situations until this year, when there has been movement on the issue. A few bills have moved–at least two of them with partisan intent–but not the one involving Gwinnett County, which failed on a party line vote. This leaves the county vulnerable to having its decisions overturned, as was the case of the DeKalb Board of Ethics in the 2018 case here. Here's the ruling. And here's a link to AJC coverage.
The Georgia Supreme Court has spoken unanimously, in no uncertain terms. A successful challenge to county Board of Elections decision–say, an election certification–could have disastrous consequences, and could potentially. result in the shutdown of a county's election system. Surely no one wants that.
I'm a DeKalb resident, familiar with this issue from my involvement and coverage of the DeKalb Ethics Commission. However, the problem extends across the state. I spoke with Dwight Thomas, the prevailing attorney in the DeKalb Ethics Case, about this issue re Elections Boards. His opinion was succinct: He called Boards with members appointed directly by political parties "dead ducks."
By the way, I brought this general issue up before the State Board of Elections more than a year ago during public comment. There was no response to the warning. I believe The General Assembly must allow the reformation of these boards to avoid potential catastrophe. In my opinion, keeping the political parties as the entities that nominate equal numbers of members, to be ratified by a judge or the County Commission, with the at-large or independent member chosen directly by said judge or commission, is the best way to keep a bipartisan balance. In any case, something needs to be done, and time is short.
Thank you for your consideration of this message.
Jonathan Grant
cc: Lt. Gov. Geoff Duncan

Liked this post? Follow this blog to get more.