Link to video on Facebook or Twitter
---
By Jonathan Grant
@Brambleman
Teresa Tomlinson has released a video on impeachment. It's worth noting that not only was she the first candidate to come out against Trump sycophant David Perdue, but she was also the first to speak out publicly on impeachment–in 2018, before her announcement, when she was still mayor of Columbus. She's also said her belief in the need for Congress to investigate of President Trump's wrongful activities dates back to his strange support of a blockade of U.S. ally Qatar in 2017.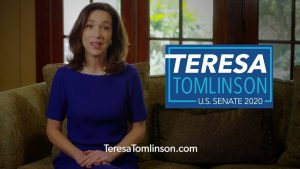 Calling for impeachment may seem like a no-brainer and not particularly unusual for a Democratic candidate for federal office, but many were reluctant to come on board. For her stance, Tomlinson earned praise as "The Red State Democrat who isn't afraid to run on impeaching Trump." According to news reports, she was the only major Democratic Senate candidate in a 2020 battleground state running ads on impeachment. These appeared on Facebook over the summer, before the formal inquiry began. Some of Tomlinson's Democratic opponents–one in particular–have been more publicly reticent on the issue.
I wrote peviously about Tomlinson's view on impeachment—and her call for Perdue and Sen. Kelly Loeffler to recuse themselves from a case they've prejudged, but here's Tomlinson in a new video, speaking on the issue. It's part of her  "Georgia Gumption" campaign theme. Click below to open the tweet, or check it out on Facebook.
---
Other Democratic candidates chime in, more or less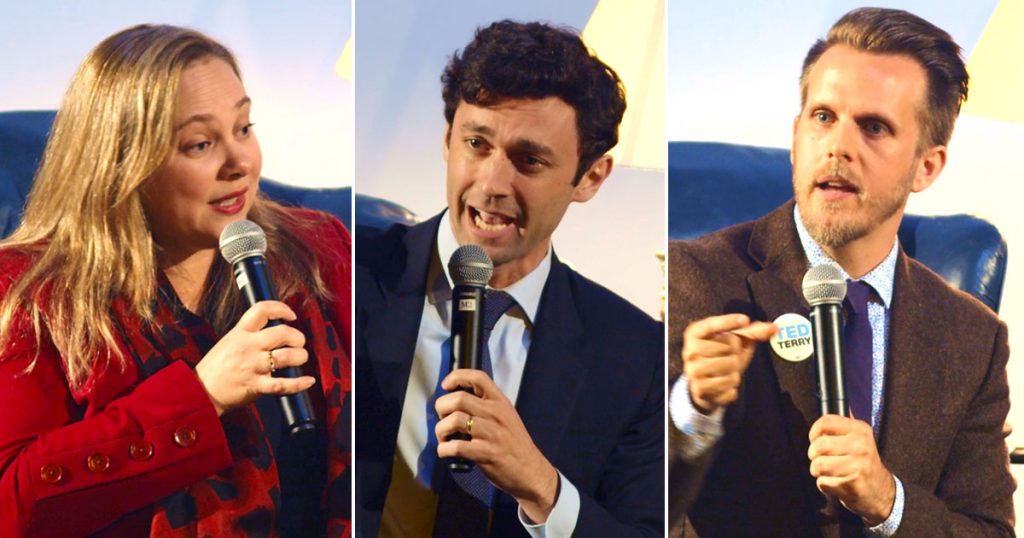 ---
In announcing his campaign in July 2019, Clarkston Mayor Ted Terry said Democrats should focus on Election Day 2020, not impeachment proceedings, according to the AJC. "The American people have all the evidence they need," he said. "What we've seen from the president and Sen. Perdue is enough to defeat them in 2020. I'm more interested in defeating them in the election than trying to impeach."
However, both Terry and candidate Sarah Riggs Amico, a trucking executive and former candidate for lieutenant governor, came out in support of impeachment as proceedings began. On Dec. 18, Amico led off a Twitter thread by writing, "Today's impeachment vote is a gravely serious moment for our country. The House of Representatives, in accordance with its constitutional duties, had no choice but to condemn the President for his brazen abuse of power and betrayal of his sworn oath."
Jon Ossoff, who rose to fame during his unsuccessful 2017 run for Congress in Georgia's Sixth District, has been more tentative. He was cautious on impeachment during his race against Karen Handel, saying "We're not there yet." He's been relatively quiet since, especially compared to Tomlinson. In September he tweeted, "If Trump pressured a foreign power to smear his political opponent, dangling security assistance as leverage, he should be impeached."
If. I think he may still be looking for those mythical moderates he was searching for back in the day. In any case, his message has been muted. Like it was in 2017. Let's put it this way: If you go to Tomlinson's website, you'll see more than a dozen position papers on issues. If you go to Ossoff's website, you'll see … (checking again) … a video.

Liked this post? Follow this blog to get more.