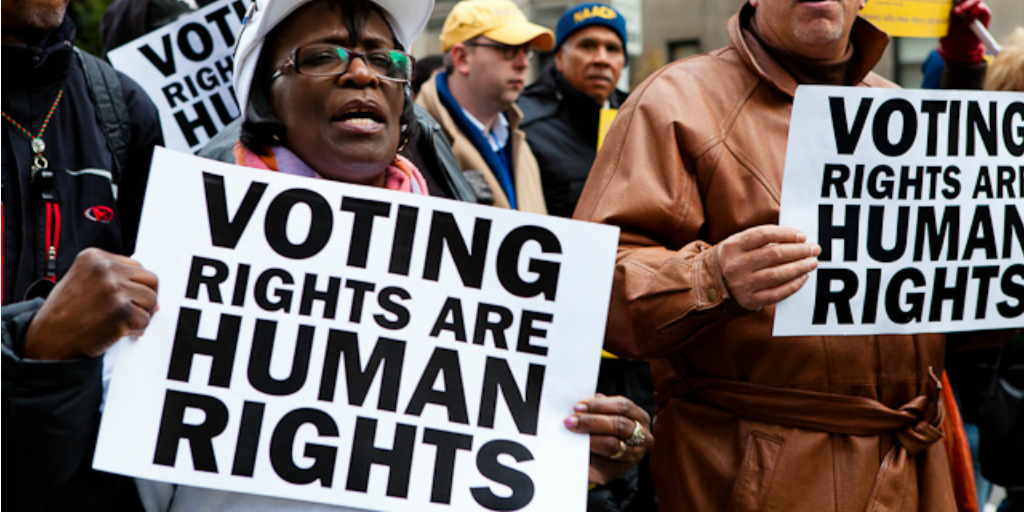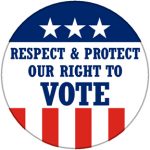 In May, voting rights groups went to Federal Court to overturn a Georgia law restricting ballot access. Karen Handel didn't like the judge's decision, which allowed people to register to vote until the federal deadline for the June 20 runoff for the Sixth District Congressional runoff she's running in against Democrat Jon Ossoff. It was a slam dunk: Federal election, federal rules. State officials complied with the new ruling.
Thousands more voters is good, right? Not if you're Karen Handel. Like many Republicans, she thinks voting by the "wrong people" is a crime. In an email to supporters, she said:

Uh…voting is not a crime. What should be crimes? Republicans' repeated attempts to suppress voting, that's what. In their desperate attempt to hold power, Republicans fight to limit minority voting, much like Southern politicians did with Jim Crow laws for a century after the Civil War. Even today, states like Texas and North Carolina seek to disenfranchise minority voters.
Unfortunately, Georgia also has a recent history of voter suppression, much of it Handel's doing. In 2008, CNN reported then-Secretary of State Handel's purge of registered voters. Jose Morales, a Cherokee County voter, sued Handel for discrimination; in 2009 the U.S. Department of Justice blocked her from using "flawed and racially discriminatory voter registration practices."
We shouldn't be surprised by her negative reaction to expanding voting rights. We shouldn't accept it, either. In the 6th District, the best way to send a message is to VOTE EARLY for Jon Ossoff, who supports voting rights, and also happens to be an all-around great candidate.
To see where you can vote early in the Sixth District, click on the interactive map. 
To download a printable copy of DeKalb County locations and hours, click here.
To download this article as a flyer, click here.

Liked this post? Follow this blog to get more.