Let's hit the streets and GOTV!
Weekend Rallies: Sign up!
Election Day Rallies: Sign up! 
The Resistance in Georgia was born in the Sixth District, following the election of Donald Trump and the resignation of Rep. Tom Price. We came closer to flipping that Congressional seat than many people thought we could. It wasn't good enough, though. (And if you're ready to rally in the Heart of the Resistance now, just sign up!)
This year is our chance, with so many races across the board. A New York Times poll being conducted right now shows that Lucy McBath has a clear chance to do what Jon Ossoff couldn't. Similarly, polls show that Georgia has a chance to step forward and make history by electing Stacey Abrams governor. And in the 40th, early voting data has shown us a Sally Harrell victory WILL happen if we get Democrats out to vote.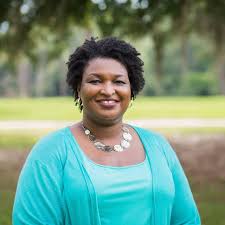 Nowhere in Georgia does the Resistance stand a better chance to strike a blow for Progress and, let's face it, human decency, than here in the 40th Senate district, where Sally Harrell has waged a people-power campaign to defeat a 20-year incumbent and take us one small step further away from absolute Republican rule in Georgia.
So much is on the line–especially the power to influence the next redistricting in Georgia. If Stacey wins, we'll have a chance to ensure fair representation for all Georgians in the General Assembly and Congress. If not, we're looking at at least twelve more years in the wilderness.
This election is everything–enough to get out of our seats and into the streets.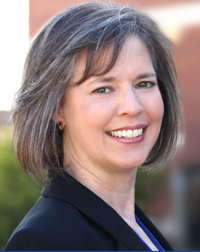 The 40th Senate District is a key part of any plan to flip Georgia. It is the Bluest section of the Sixth, so a heavy turnout is key to wins both by Harrell and McBath. And because DeKalb is the "Bluest County in the South" as well as Stacey Abrams' home, it is a key to all statewide races as well.
That's why Harrell's campaign is organizing rallies and sign-waving across the 40th this weekend and through Tuesday to Get Out the Vote and win this thing. There are rallies GOTV rallies today in Chamblee on the last day of early voting and continue our efforts until polls close Tuesday.
We need help. Volunteers are stretched thin right now. We need everyone who wants change to help make that change. Here's the sign up. Yes, these places may seem unfamiliar. You can email jandjgrant@bellsouth.net if you have questions. Which you will.
Also: Sign up for Election day sign-waving rallies, including PLEASANTDALE!
I will be updating soon and provide more details. But right now, I have a rally to attend and a sign to wave!.
Tweet this post:

Liked this post? Follow this blog to get more.