Above: Democratic Georgia Public Service Commission Candidate John Noel
---
Read: John Noel makes a second run for Georgia Public Service Commission–this time in joint campaign with Robert Bryant
By Jonathan Grant
@Brambleman
John Noel, a Democratic candidate for the Georgia Public Service Commission, was prepared to speak when he came to the Georgia State Board of Election's emergency hearing in Athens today.
The Board was there to deal with what it saw as an insurrection: the decision by the Athens-Clarke County Board of Elections to toss the state's system of oversized ballot-marking devices in favor of handmarked paper ballots.
Noel had something to say on the issue of ballot secrecy. He's concerned since he'll be on the ballot in Clarke as well as the state's other 158 counties on May 19, and Georgia, you may have heard, has had a problem getting this voting thing right. Unfortunately, public comment was not allowed, despite earlier reports that it would be.
Nevertheless, since he persisted, I'm sharing the statement he was prepared to make:
John Noel Athens Statement

---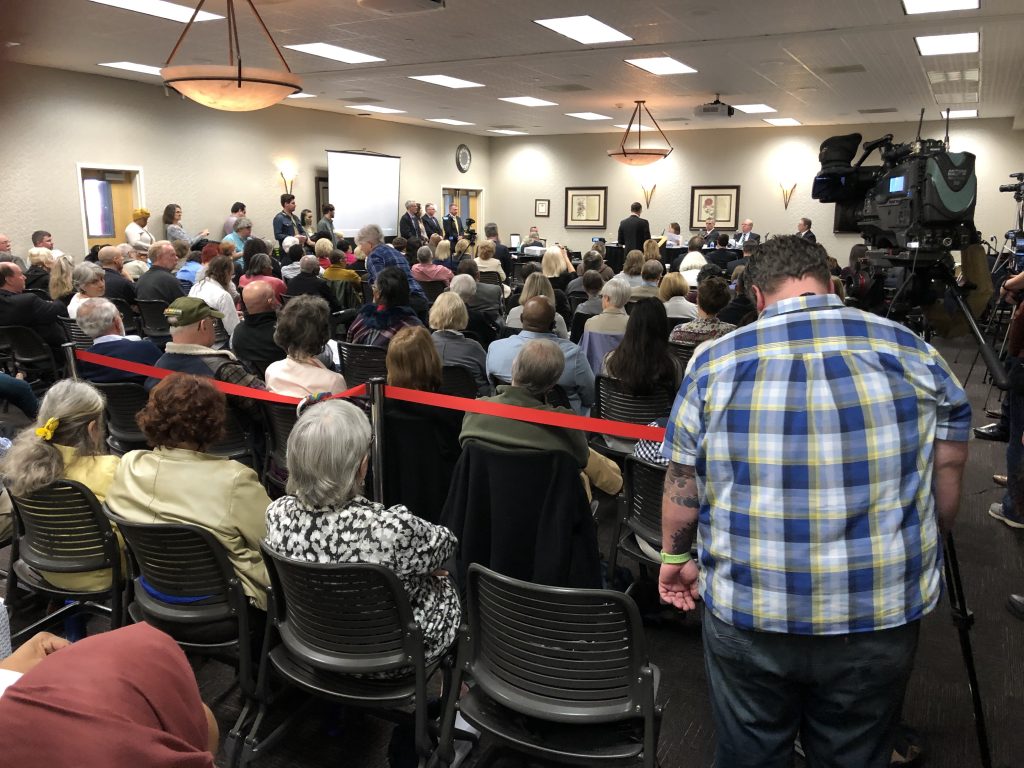 ---
Big crowd, bad news for the home team
I stayed for the morning session. It was pretty clear from the testimony that state officials and the vendor for Georgia's new voting system hadn't made the state Constitution's mandate for ballot secrecy their primary concern before installing the new system, based on the timeline of the rollout.
The hearing had an amateurish, second-rate feel to it. Watching it did not give me confidence in Secretary of State Brad Raffensperger. He appears to be in way over his head.
Local control be damned. At the end of the hearing, the State Board of elections ordered the Athens-Clarke County Board of Elections to cease and desist its practice of requiring handmarked paper ballots, assessed a $2,500 investigative fee, and a $5,000 a day fee for continued noncompliance (which can be waived).
It appears likely that the county will go back to the ballot marking devices tomorrow. Even though the State Board's decision seems weak, it will probably stand, because the county would balk at paying the legal bills associated with an appeal. But the issue isn't going away.
Here's AP coverage of today's hearing.
You can also read Jeanne Dufort's epic twitter thread here.

Liked this post? Follow this blog to get more.