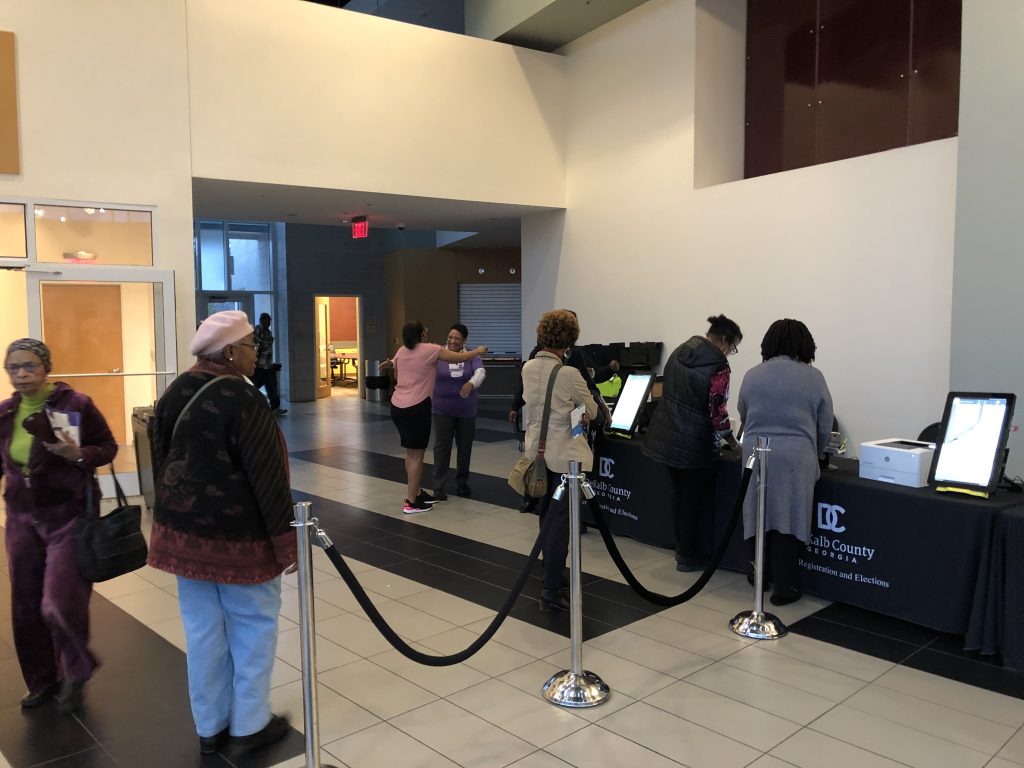 Welcome to the machine and its big-ass screen
---
By Jonathan Grant
@Brambleman
That didn't take long. Late this afternoon, word went out from the Georgia State Board of Elections calling an emergency hearing regarding the Athens-Clarke County Board of Election's Tuesday decision to toss the state's new voting system and go with handmarked paper ballots. The local board based its decision on concerns over ballot secrecy due to the size of the ballot marking devices. They are large. So is the font used with them. They can be seen across the room.
Maybe Secretary of State Brad Raffensperger should have noticed this before his office bought the machines. Or paid closer attention to Georgia's pesky Constitution, which states "Elections by the people shall be by secret ballot."
A Sumter County judge had previously denied an emergency request by election-security advocates to require handmarked paper ballots in elections beginning March 2, but Athens officials came to a contrary conclusion, and despite a county attorney's warning (see tweet below), the local elections officials persisted.
State officials have struggled with the issue, downplaying concerns, admitting problems, and trying to find workarounds. Now they have to make a road trip and try to stomp out the first major brush fire of the new system's rollout.
The hearing will be held at 10:00 a.m. Wednesday, March 11 at the Georgia Center for Continuing Education, 1197 South Lumpkin St., Room K-L, Athens, GA. Scroll to the bottom to read the notice.
Here's AP coverage of the hearing announcement, and here's the story in tweets:
TFW when the Emperor is walking on the street and hears a voice
Athens-Clarke gets support from major Senate candidate
We have our answer: Yes! 
Would the state really want to challenge the Athens-Clarke County decision? Fact is, the voting tablets' screens are too damn big and the right to secrecy absolute. Discovery could be brutal for @GaSecofState and a loss in court even more so. #gapol https://t.co/Zpzq984bay

— Jonathan Grant (@Brambleman) March 5, 2020
Side note:  Athens voters are special
Local Trumpists outraged
Hey, this #handmarkedpaperballot thing works!
Hearing notice 
Emergency Notice of Hearing


Liked this post? Follow this blog to get more.