John Noel is running with the onions and meeting with South Georgians this weekend, taking his campaign for the Georgia Public Service Commission to in Vidalia, Hinesville, Jesup, and Savannah Saturday, with additional stops in Bryan County, Statesboro, and Macon tomorrow.
It's a whirlwind that includes four radio interviews, flurries of phone calls, and rescheduling on the fly as new opportunities arise, and that happens because Noel knows a lot of South Georgia folks and wants to know more of them.
Unlike his opponents, Noel is running a statewide campaign. Talking to farmers in Vidalia and city residents in Savannah, he's hearing the same thing — people feel neglected by Atlanta politicians who don't get out and listen to the people.  If they did, rural broadband and Georgia Power's customer service would be bigger issues. One Toombs County onion farmer told John, "Politicians in Atlanta don't care about anyone south of I-16."
Here are some snapshots from the trip. Along the way, Noel pointed out some of the buildings his company, Energy and Environment, LLC had retrofitted to make them more energy-efficient. Below: Mulberry Street Garage in Macon, which now utilizes daylight harvesting to cut electric bills.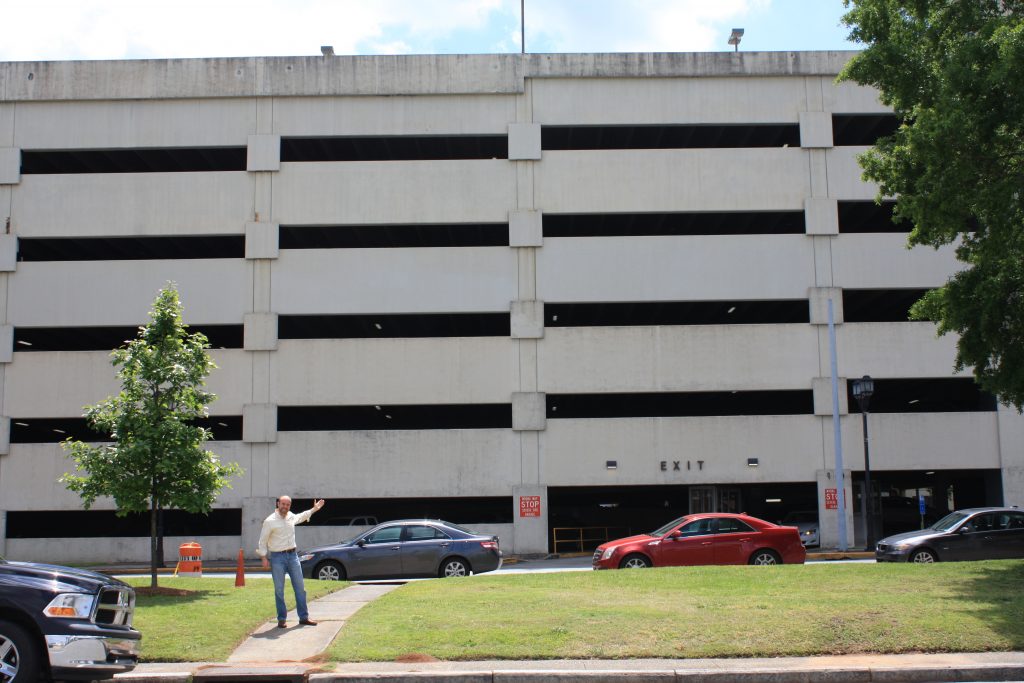 Friday Night, John and I watched the 14th annual production of "Tales of the Altahama." This folklife play was especially appropriate for John: "I Saw the Light" was the story of the electrification of rural Toombs County in 1937. It played at the Blue Marquee Theater in Lyons, once the town's movie theater, and the place was packed. .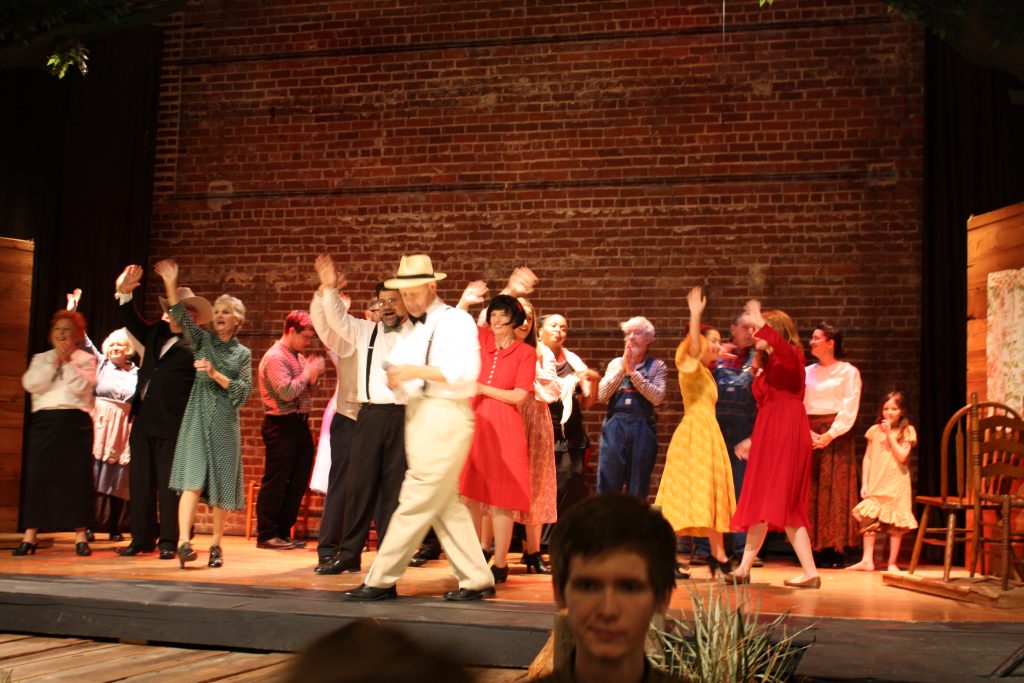 Saturday morning's Vidalia Onion had big turnout for both 5k and 10k races. Prizes galore! John's time was 22:59 in the Vidalia Onion Run 5K–so he's not only running hard, he's running fast–but not quite fast enough to win a bag of Vidalias. But he ended up with some, anyway!
And then we were back on the road, heading southeast.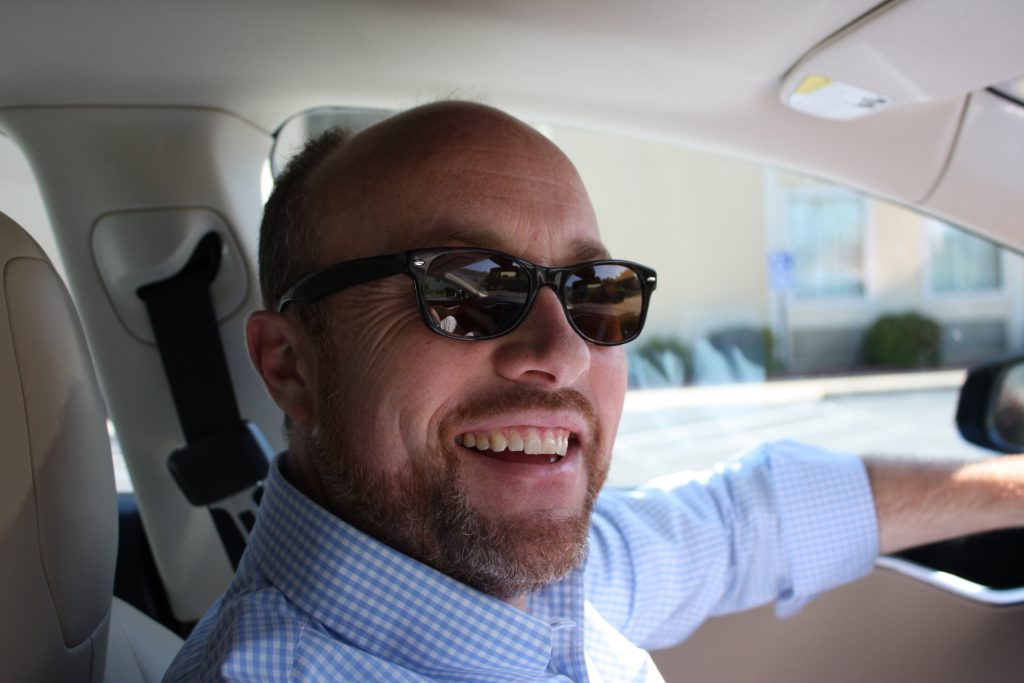 And then, out of nowhere … this,
We made a stop in Hinesville to meet up with an old friend, Rep. Al Williams, who  was elected to the Georgia House in 2002, same as John, along with a new supporter, as well.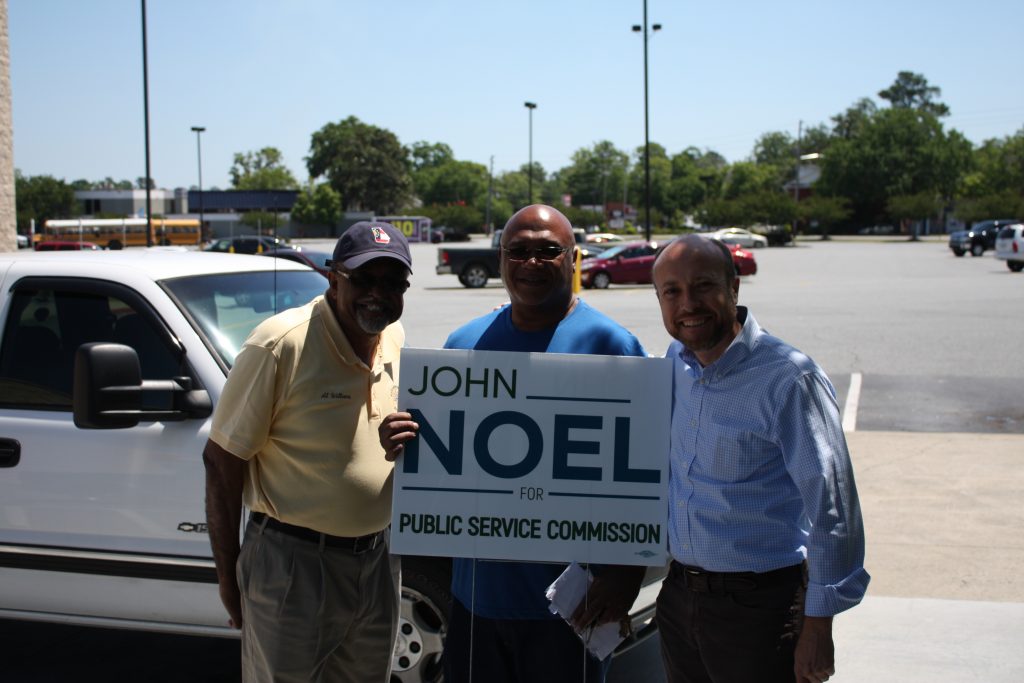 And on to Savannah …
While he was recharging his Tesla at the airport, John got the call, and we were off to Jesup.
And this was cool.
Back in Savannah, John picks an alternative mode of transportation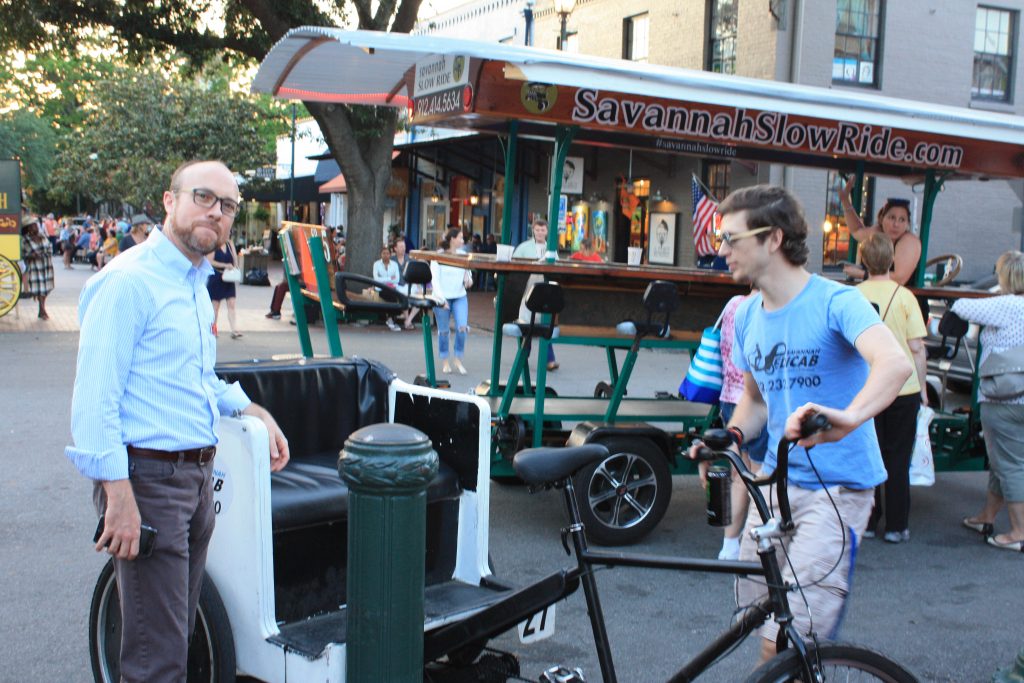 Finally, pizza and late-night speechwriting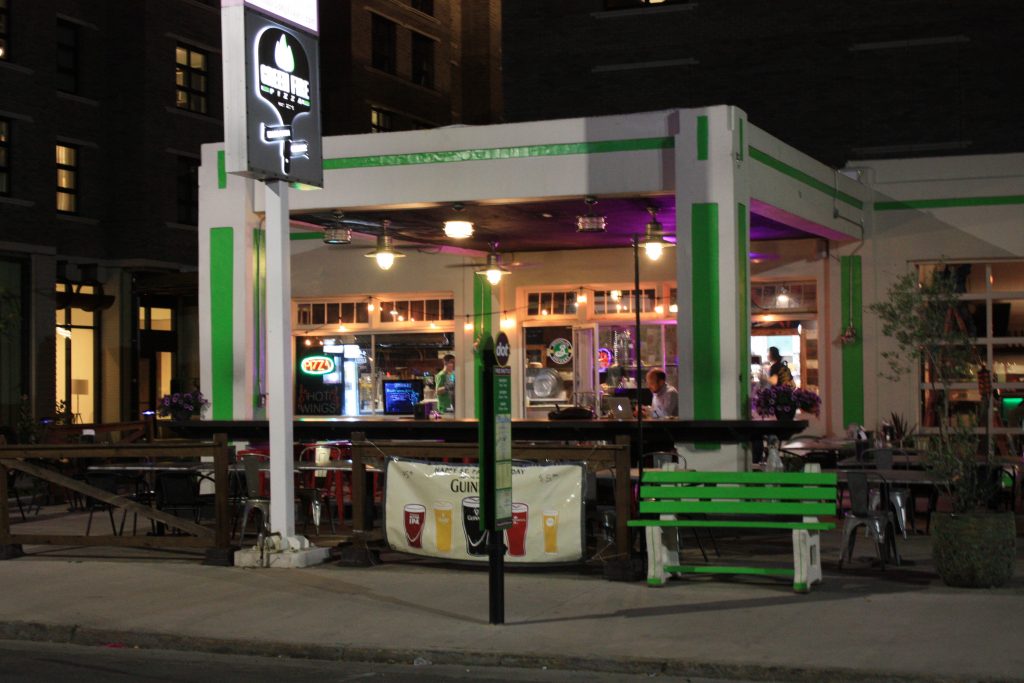 Liked this post? Follow this blog to get more.