Source: Sally Harrell campaign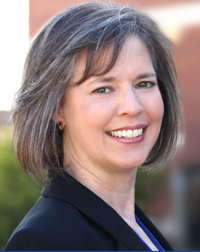 Former State Rep. Sally Harrell won big May 22, receiving 67 percent of the vote in the Democratic Primary for Georgia Senate District 40 (GASD40). She will face GOP incumbent Fran Millar of Dunwoody in the general election on November 6.

The campaign is reporting that primary results show a major shift in Democratic voting strength in the district, which is centered in North DeKalb County with some precincts in Gwinnett and Fulton.

From a campaign email sent out today:

For the first time since Senate 40 was drawn, Democrat primary ballots outnumbered Republican ballots, and it wasn't even close! The spread was 18 points — 59% to 41%.


Looking at these primary results, it's clear that voters are increasingly dissatisfied with Republican leadership, and they are ready to do something about it.


In the May primary, Democratic statewide turnout doubled from the last midterm. But here in Senate 40, we more than tripled the Democratic turnout.


We have shown that our plan and approach works, and we can deliver the votes. We have also shown without a doubt that this district should have a Democratic Senator and that it can be won.
Visit Sally's website. 
 And there's always this: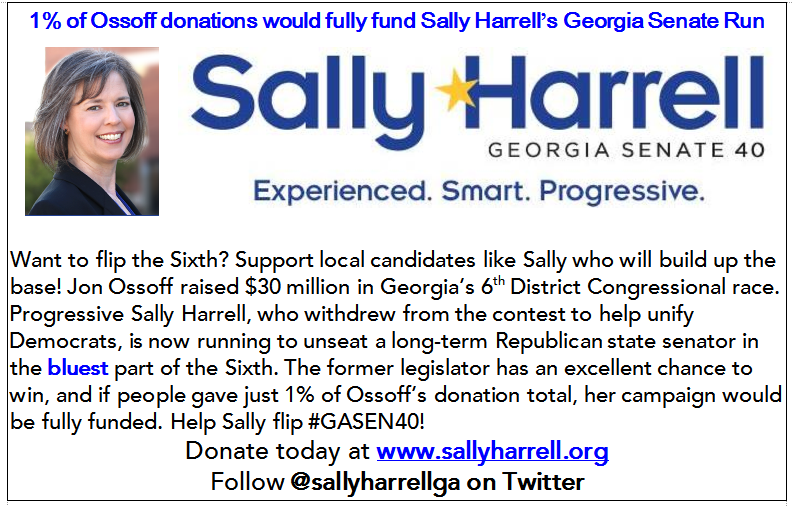 Liked this post? Follow this blog to get more.