See early voting locations/times at end of post
---
By Jonathan Grant
@Brambleman
All the leaves have fallen, but Georgia's 2020 election season isn't done. It's been extended–hungover, really–well past past the Jan. 5 runoffs, thanks to two Feb. 9 special elections: a House race in reliably Blue House District 90 in DeKalb, Rockdale, and Henry counties, precipitated by the late-breaking retirement of Rep. Pam Stephenson. The other is a District Attorney's race in the Griffin Judicial Circuit, which is today's focus.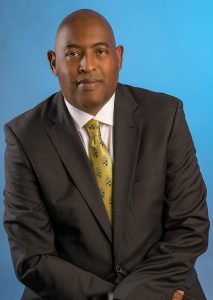 Dexter Wimbish, a defense attorney, lay minister, municipal court judge, and former Southern Christian Leadership Council general counsel, is running against appointed Republican DA Marie Broder in the four-county circuit (Fayette, Spalding, Pike, and Upson). There is, of course, a huge difference between the two candidates: He is a progressive criminal justice reformer, while she is more of an old school conservative lock-em-up prosectuor.
The circuit has voted Republican, solidly but not overwhelmingly: Trump received a little less than 60 percent of the 2020 vote from the four counties. Fayette County is starting to show a purplish tinge, while Pike, the smallest county in the circuit, is MAGA country, giving Trump 85 percent of the vote.
While Republicans have held an advantage in low-turnout special elections and runoffs, Georgia Democrats broke a decades-long losing streak with Senate victories by Jon Ossoff and Raphael Warnock.
In any case, a Wimbish win would be a major upset. His opponent casts that potential outcome in sinister terms, echoing Trump's discredited "Stop the Steal" in a recent speech to Fayette County supporters. Broder was caught on camera saying, "If we lose this election, something is very, very wrong."
"So if you lose," said a member of the audience, "Our group needs to go and say this is a fraud."
"Yeah," Broder replied.
So that bit of ugly has been injected into the raise. The video, as of this writing, has had more than 100,000 views.
---

Putting justice on the ballot
It's likely that Broder resents having to go to all the trouble of campaigning. After all, this race wasn't even supposed to happen, at least not until 2022.
Broder has former State Rep. Deborah Gonzalez (D-Athens) to thank for that. Gonzalez had to sue Gov. Brian Kemp just to get on the ballot. As a result of her next-level persistence, the Georgia Supreme Court overturned a pernicious state law that protected new appointees like Broder.
Gonzalez began her campaign to replace Western Judicial Circuit DA Ken Mauldin in mid-2019. In a move designed to trip her up, Mauldin chose to resign early–on Feb. 29, 2020, the last working day before candidate qualifying started for the 2020 election cycle. In the past, his resignation would have triggered a special election, but thanks to a 2018 law sponsored by Rep. Barry Fleming (R-Harlem), appointed DAs didn't have to compete in an election cycle if they were appointed within six months of the general election, This gave new DAs the opportunity to get cozy in their jobs, network, and raise cash for their re-election. It was similar to the setup for judges, only the sweetheart deal for judicial appointees is carved out in the Georgia Constitution. (Kemp tortured that provision to play keep-away from John Barrow over what should have been an open Supreme Court seat in 2020.)
In 2018, Fleming's handiwork governing DA appointments was immediately put to use upon signing by Gov. Nathan Deal, who canceled a Douglas County DA's race after both Democratic and Republican candidates had qualified. Deal then appointed the Republican to the position, to serve unopposed for two years.
That was Kemp's plan in 2020 for the DA's office in Clarke and Oconee counties, as well. Shortly after the effective date of Mauldin's resignation, Gonzalez came to the table in Atlanta to pay her qualifying fee, only to be told by Secretary of State Brad Raffensperger's minions that the election had been canceled.
Nuh-uh, said Gonzalez. That's unconstitutional.
She sued Kemp, beating him in both U.S. District Court and the Georgia Supreme Court, forcing a special election. Ultimately, after overcoming a series of obstacles thrown in her way by the good old boy network, she won a December runoff to become Georgia's first Latina DA. Epic stuff. You can read more about her case here.
While Gonzalez's case became a cause célèbre, Kemp pulled off the election cancellation quietly south of Atlanta. In February, Griffin DA Ben Coker was appointed as a Superior Court judge. Kemp then named Assistant DA Broder to replace him as DA. Named. Not sworn in, though. That would have triggered a special election, even under Fleming's law. Instead, Kemp let the clock run past that six-month mark in May, and the swearing-in took place in June, Thus did the good-old boy network disappear an election–even as they were being sued by Gonzalez.
Thus did Broder became a good old gal, and the Griffin Circuit's first female District Attorney.
Gonzalez's legal victory blew up the cozy arrangement, however. While there should have been a Nov. 3 special election for Griffin DA on Nov. 3, that didn't happen. But then, on Nov. 12, Kemp announced a vacancy in the DA's office due to Coker's appointment. A short qualifying period was set in mid-December. All of this done very quietly. Wimbish said he learned about the election while he was working the the Spalding County Elections Office, serving as its acting attorney during an dispute with the Georgia Secretary of State's office, when Brad Raffensperger called for the local elections director to resign. (She's still there.)
Irony alert: Rep. Fleming, who likes to cancel elections and also authored the law that gave us Georgia's current Dominion-dominated election system, has been named chairman of the Georgia House of Representatives' Special "Election Integrity" Subcommittee.
---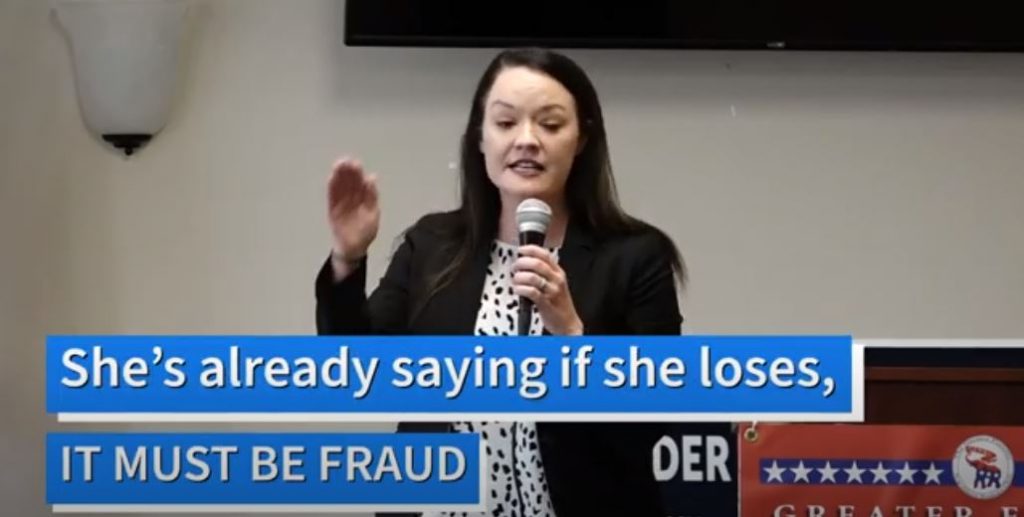 The campaigns
The Griffin DA's race hasn't received much publicity outside of basic stories in local newspapers, although Broder's unfortunate comments have started drawing attention. Wimbish says one problem he's had to deal with is "voter fatigue" following the intense, overtime election season that kept Georgia and the nation enthralled.
Nevertheless, the two-time cancer survivor persists, and he's upbeat about his chances. He's mounted a grassroots campaign in alliance with county Democratic parties, churches, and community groups, spreading the word through flyers and his recently upgraded website. He said the support he's getting "is just simply overwhelming" during a recent virtual fundraiser that drew 75 participants. And there's a postcard campaign as well. Due to the election's short time frame, Wimbish doesn't believe absentee ballots will be a significant factor, so he's focused on early voting, already underway at the four county election offices, and on election day turnout on Feb. 9.
Broder, an Upson County native and member of the conservative Federalist Society, has a financial edge. She's raised more than $50K according to recent campaign disclosures, while Wimbish has raised about 18K. A Landmark Communications client, she's spent a chunk of change on print and radio advertising, as well as barbecue for volunteers.
---
"A cry for racial justice some four hundred years in the making moves us. The dream of justice for all will be deferred no longer." — President Joe Biden, Inaugural Address
---
In Georgia, a move from status quo to Oh Hell No
As with many local political establishments, the Griffin Circuit has been a status quo affair for many years. During his fundraiser, Wimbish noted that he'd spoken to voters who didn't realize the DA was elected. While that may sound naive, it's understandable. One-party rule … has been the rule. William McBroom, the last Democrat to serve as Griffin DA, was elected in 2000. As the Georgia shifted Red, McBroom switched parties, only to be defeated by Scott Ballard in the 2004 Republican primary. Ballard, like Wimbish, was a defense attorney prior to his run for office. Ballard served until 2016, when he was elected Superior Court judge in Fayette County. That year, Coke won a GOP primary runoff to claim the open DA seat. Before his term ended, Coker accept the Superior Court appointment.
This orderly progression is, of course, the way things have been done. Coker faced no Democratic opposition in November 2016. That year, there were 42 DA races on Georgia ballots, and only two were contested. In 2018, no incumbents faced opposition from the other party.
And then all hell broke loose in 2020. The importance of DAs in the struggle to achieve justice was driven home in Georgia in last year's election cycle.While Georgia turned Blue in federal elections, there was a major power shift in courthouses across the state. 10 of Georgia 49 DAs are new this year. Established prosecutors in Fulton, Muscogee, and Bibb were defeated in Democratic primaries. Republican DAs were replaced by Democrats in Douglas, Gwinnett, Cobb, Richmond, Chatham, and in Brunswick, notorious DA Jackie Johnson (who originally handled the Ahmaud Arbery case) was defeated by Independent Keith Higgins. What's striking is the ascendancy of women of color: Of the ten new DAs, eight are POC, six of them women, including Fani Willis in Atlanta, Shalena Cook Jones in Savannah, Patsy Austin-Gatson in Gwinnett, and Anita Reynolds Howard in Macon. Gonzalez, arguably the most prominent and outspoken reformer of them all, unveiled a slate of changes on her first day in office that included an end to death penalty prosecutions in her circuit. And Dalia Racine, cheated out of a chance to run in 2018, ran unopposed in 2020 and is now the Douglas DA.
As a result, several "lock-em-up" DAs have been replaced by reformist prosecutors who want to make the justice system less about punishment and warehousing. They look to break with America's regrettable practice of mass incarceration and what reformers like Wimbish, Gonzalez and others call the "school to prison pipeline," which is designed and destined to fail communities of color and underprivileged youth.
Candidate  platforms
Wimbish has laid out his progressive vision of justice. You can read about it on his website. Having spent decades as a criminal defense attorney, as well as spending seven years as a municipal court judge in his hometown of Greensboro, he sees things from a different perspective. This isn't as unusual as you might think. In fact, Ballard was a defense attorney before he became prosecutor in the Griffin circuit. While Wimbish says he's tough on crime, he wants to differentiate between hardened, violent criminals and offenders–especially young offenders–who've made mistakes. He wants to work with community groups and others to institute restorative justice: that is, bringing offenders back into society as productive members. In other words, less emphasis on punishment and more on rehabilitation.
The highlight of Broder's career as assistant DA was her successful cold-case prosecution of Frankie Gebhardt for the lynching murder of a black man, Timothy Coggins. Gebhardt had told just about everyone he knew that he'd killed Coggins. Word just took more than 30 years to get back to the police.
She's made fighting gangs a big issue. Wimbish feels similarly. On his website, he says:
Our community has been ravaged by the increased presence of gang activity that is disrupting our neighborhoods. Residents are often times afraid to go outside for fear of violence. Our children are forced to witness drug sales and are being recruited to become members of street gangs. As District Attorney, I will work to rid our community of these dangerous gangs and work alongside other community partners to provide alternatives to the gang life that often times attracts our young people to a life of crime.
Wimbish admits change will be tough. There are, after all, centuries of damage to undo, and entrenched attitudes to change. The sense of entitlement is entrenched in local courthouse crowds. In one of her campaign videos, Broder refers to her opponent as "a stranger," though Wimbish lives and practices law in Griffin.
In that video, Broder says "it's scary" when conservatives lose. Help frighten her here.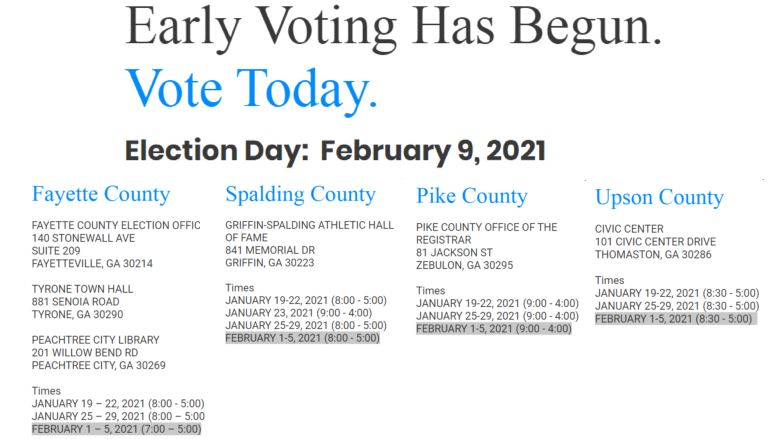 Liked this post? Follow this blog to get more.