---
"If conservatives become convinced that they can not win democratically, they will not abandon conservatism. The will reject democracy." — David Frum
---
By Jonathan Grant
@Brambleman
In today's ruling, the Georgia Supreme Court struck down the law Gov. Brian Kemp used in his attempt to keep former State Rep. Deborah Gonzalez out of the District Attorney's office in the Western Judicial Circuit. "150,000 people get the right to vote!" a jubilant Gonzalez proclaimed today. This is a big victory not just for the people of Clarke and Oconee counties, but for citizens throughout Georgia. It also puts Kemp's two-year appointment of Marie Broder as DA in the Griffin Circuit into serious question.
Gonzalez had announced her candidacy for DA last summer. Shortly after that, incumbent Ken Mauldin announced he would not run for re-election, but would serve out his term to the end of 2020. He didn't. Instead, he quit effective Feb. 29, the last working day before Georgia's candidate qualifying period. When Gonzalez showed up to qualify, the Secretary of State's office informed her that the election had been canceled.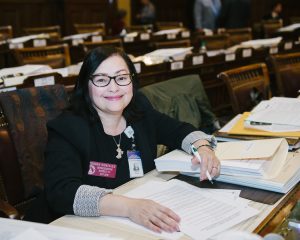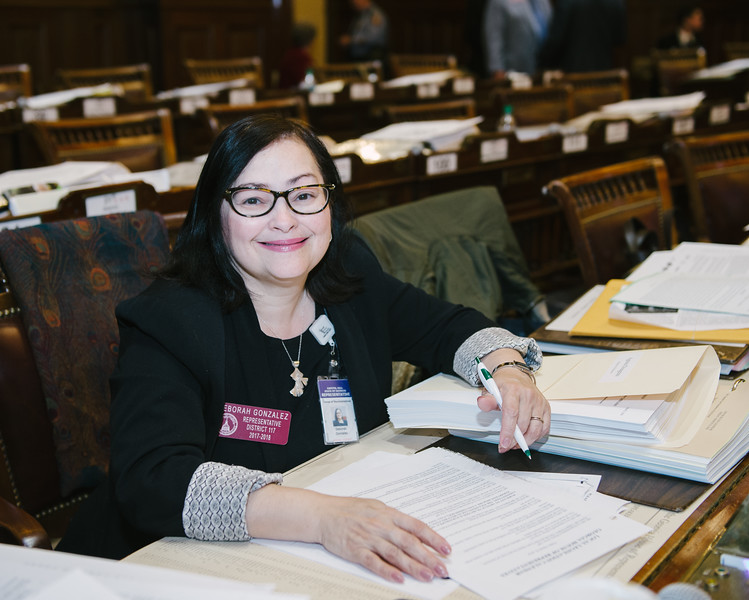 Under the terms of a law enacted in 2018 and sponsored by Rep. Barry Fleming (who also wrote the legislation giving us our current voting system), Gov. Kemp was allowed to treat DA appointments like judicial appointments. (See previous coverage.) If Kemp had made a swift appointment, there would be a special election for the remaining period of Mauldin's four-year term. By waiting past May 3–six months from the general election date–Kemp could make an appointment that would allow the new DA to serve an additional two years–in essence, creating an unelected two-year term for his appointee. The Supreme Court ruling holds that a district attorney's term is limited to four years, however. (The Georgia Constitution allows two-year extensions for judicial appointments, but that's another can of worms we might need to address after seeing what Kemp did to in the curious case of John Barrow this year.)
Some reasons Kemp would want this: By any measure, Gonzalez is a strong campaigner, having run in two House races recently; another is that she is a strong progressive, pushing criminal justice reform. Kemp, not so much. He's also hyper-partisan, to the point of gaming the system whenever he can, and cheating when he thinks he has to. Google him. You'll see. Anyway, giving his appointee a two-year shield to build a base would give that person a natural advantage in 2022, not to mention the fact that Democratic turnout has typically been proportionately lower than Republican turnout in mid-term elections.
Although Kemp has been mum on the issue, he did wait–and  ended up not making an appointment at all. Gonzalez sued Kemp and Secretary of State Brad Raffensperger over the issue, saying her case was "at the intersection of voter suppression and criminal justice reform." She won in federal district court. On July 2, U.S. District Court Judge Mark Cohen found in Gonzalez's favor and ordered state officials to conduct a special election for the DA's post, as prior law required. Cohen found that she was likely to win at trial, and was no slouch when it came to Georgia law, having served for decades in the Georgia Attorney General's office, as a State Administrative Law Judge, and as executive counsel to Gov. Zell Miller.
So, the election proceeded. Gonzalez and two other candidates–Bruce Patterson and James Chafin–qualified for the post, but since the state appealed Cohen's decision, Gonzalez had to worry about whether the rug would be jerked out from underneath her. She had to raise funds not just for her campaign, but for her court case, as well. So, if you want to help out a justice warrior, here's where you can do it. 
Meanwhile, something odd happened. The Secretary of State's office designated acting DA Patternson  on the ballot as the incumbent, which he wasn't, having been neither elected or appointed. Since incumbency carries a political advantage, this was injurious to Gonzalez and the third candidate, assistant DA Chafin. Gonzalez lodged a complaint. (Gaw…does she have to do everything?) This was "an egregious error," Athens-Clarke County Attorney Judd Drake pointed out during an emergency meeting of the local Board of Elections called to remedy the mistake. Drake noted that Gonzalez would have grounds to challenge the election results if she lost. Both Clarke and Oconee elections boards refused to send out new absentee ballots with the correct information, their argument being that this would create confusion and do more harm than good. Athens-Clarke decided to send out a letter pointing out the error and posting a notice on its website. Oconee declined to send a letter, deciding only to post a notice on its website. Presumably, the error will be corrected for in-person voting; if not, the DA election would have to be redone.
There was another mistake on the ballot, as well: Chafin was listed as an Independent. This has been corrected so that he's now a non-partisan. It's worth noting that he and Patterson are both more or less Republicans, though Patterson is running as a Democrat. It's obvious by looking over the candidates' websites and social media that Gonzalez is the progressive in the race–and a fiery one, as well. The reason the other candidates are obscuring their political affiliations is obvious. The Western Judicial Circuit is about 60 percent Democratic, and Gonzalez is a savvy campaigner with strong allies Mokah Jasmine Johnson and Jonathan Wallace running alongside her for the area's House seats.
She's certainly proven she's got the fight in her, and if she triumphs in November and enacts criminal justice reform in Brian Kemp's home town, we should sing her song for a hundred years.
If you want to see someone who is joyous today, check out her Facebook Post.
Also, the tweet is trending. Send it out throughout the land!
Wait, there's more: other judicial circuits  
Barry Fleming's no-good, horrible law had been used before, so the Supreme Court decision may have implications in at least one other jurisdiction, as well. It was passed in 2018, just in time to shut down the district attorney's race and block Dalia Racine–like Gonzalez, a progressive woman of color–from running in Douglas County, which was moving from red to blue on the political spectrum. The AJC's Jim Galloway wrote an excellent piece on House Bill 907, headlined "The case of the disappearing race for Douglas County district attorney." Unfortunately, it was after the fact. Douglas County is now distinctly blue, and Racine is running unopposed for DA this year. Still, justice delayed… Incidentally, the fellow Nathan Deal appointed DA believed women could be prosecuted under Georgia's restrictive abortion law, although he said he wouldn't go so far as to prosecute the women's boyfriends and husbands.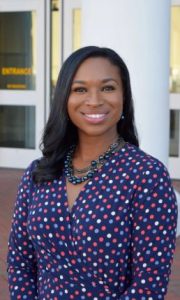 In the Alcovy Circuit (Newton and Walton counties), Democrat DA candidate Destiny Bryant is breathing a sigh of relief. She faced circumstances similar to Gonzalez's, but through a quirk of timing or fate, a different outcome. Her boss, Republican DA Layla Zon was appointed to a Superior Court judgeship in May. The appointment came two months after Zon, her chief assistant, Ray McGinty (also a Republican), and Bryant qualified for the DA's race in the general election. For some reason–neglect, incompetence, or maybe because they'd been sued by Gonzalez three days prior to Zon's appointment–Kemp and Secretary of State Brad Raffensperger allowed the election to proceed between Bryant and McGinty, even though Kemp could have appointed McGinty DA and pushed the election to 2022. Bryant worried for months that this might happen; she tried to get clarification on the status of her race, to no avail. "The governor would not issue a statement," she said today, adding, "They can't fully be trusted." Nevertheless, today's ruling puts to rest her fears that the election might be snatched away. "I was so excited to read the opinion," she said.
By the way, Alcovy is another district that's turning purply-blue. Bryant, like so many of Georgia's DA candidates this year, is also a progressive woman of color this year, and she sounds confident about her chances Nov. 3. While both she and McGinty were unopposed in the primary, more than 19,000 voters cast Democratic ballots in the race, while only about 11,000 cast Republican ballots. An experienced assistant DA with a law degree from William & Mary, Bryant believes she'll get Republican support, as well. 
So no harm, no foul, right? Nope.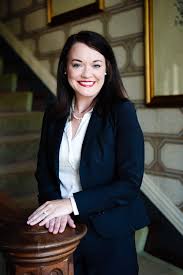 Kemp has already stole a Supreme Court seat, through an underhanded application of another section of the Georgia Constituion. That was a high-profile case, but very few people noticed that he did it for the Griffin District Attorney's office, too, when he appointed appointed assistant DA Marie Broder as DA to replace Ben Coker, who resigned to take a Superior Court judgeship. Coker had been elected in 2016, so his term, like Mauldin's in the Western Circuit, expires at the end of this year. Kemp made the announcement of Broder's appointment in mid-February.  However, she wasn't sworn in at that time, which would have (in theory, I guess) triggered a special election. Broder wasn't "officially" sworn into office until June, while the Gonzalez lawsuit was in progress. If her present appointment stands, she won't face the voters until 2022 under the law that was just declared unconstitiutional. The Supreme Court decision should undo her two-year appointment, and there should be a special election called for Griffin DA before the end of the year.
Whether or not that happens is another matter.

Liked this post? Follow this blog to get more.