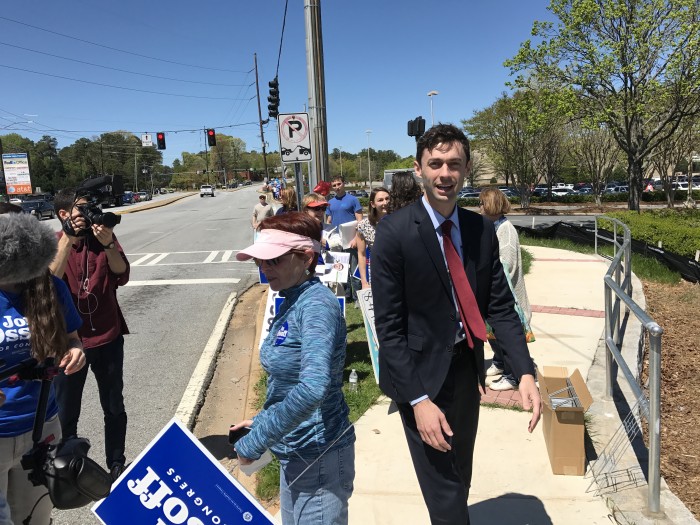 Dear Ossoff Volunteers:
Let's do one last thing to Flip the Sixth!
We need people to work the street in the southeast corner of #GA06 District Monday, April 17 and Tuesday, April 18.
Why? Because this is the Bluest section of #GA06.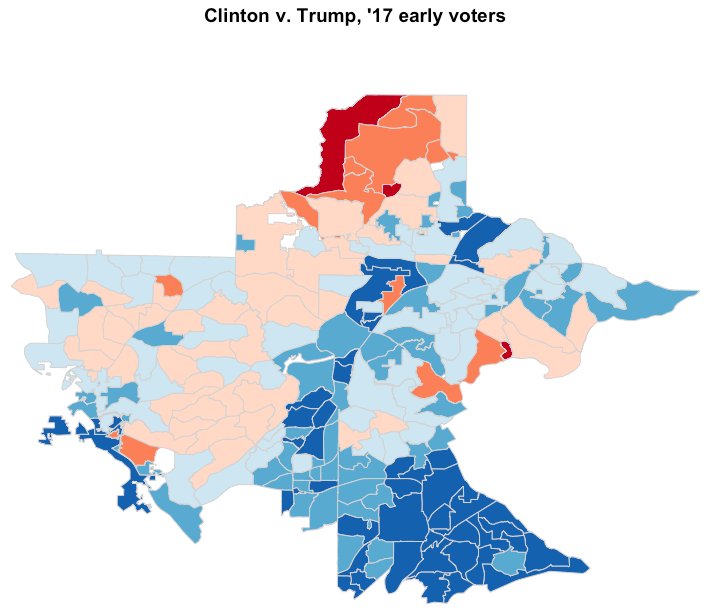 Source: NY Times (@Nate_Cohn)
And because the area east of I-85severely undervoted in Early Voting becausethere was no convenient polling place. Tucker Rec Center never opened for EV. Sad!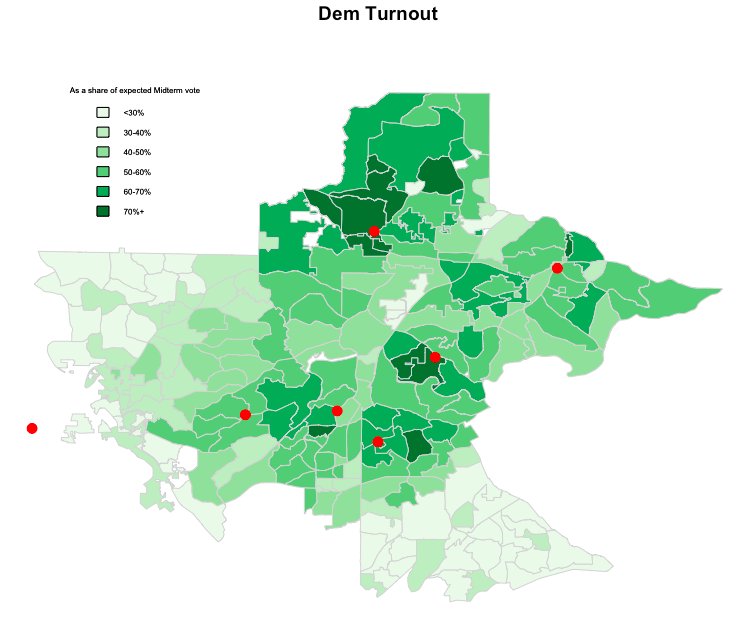 Source: NY Times (@Nate_Cohn)
We need to do everything we can to get out the vote in addition to canvassing, so I'm working to coordinate precinct-level street corner sign wavers Monday and Tuesday in these precincts:
Midvale Road
Midvale Elementary
Tucker
Tucker Library
Livsey Elementary
Embry Hills
Henderson Mill Elementary
Hawthorne Elementary
Evansdale Elementary
Warren Tech
Briarlake Elementary
Pleasantdale Elementary
Lakeside High School
There are many apartments in precincts, which means: new voters, young voters, non-party voters, low-propensity voters—the people we need in order to hit 50 percent and avoid a runoff. We can't canvass everyone, and we may miss a lot of voters in apartment complexes.
It's important to remind them of the election and encourage the right voters! It's time to hit the streets!
I did this on Hank Johnson's 2006 and 2010 campaigns along with local legislative races, most notably Rep. Scott Holcomb's. I think it's critical.
Now, here's the thing. If we don't do it, it won't get done. That's why I'm working with precinct captains and other volunteers to cover high-traffic streets during commute hours Monday. On Tuesday, we'll work near polling places.
Jonathan Grant
#FliptheSixth

Liked this post? Follow this blog to get more.