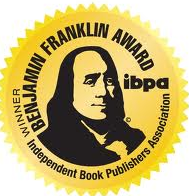 I was just asked: "What made you write Brambleman?"
Here's my answer: I edited a monumental history of Georgia, and there was only a paragraph devoted to the nightriding and ethnic cleansing in Forsyth County, Georgia in 1912 – site of the largest Civil Rights march in American History 75 years later led by Hosea Williams. This is also the county made famous by Oprah and a landmark Supreme Court case. I wanted to tell a story that bridged the generations over the past centure… unto the third and fourth generation, as the Bible so ominously puts it.
Brambleman is available at Amazon.com and just about everywhere else.

Liked this post? Follow this blog to get more.