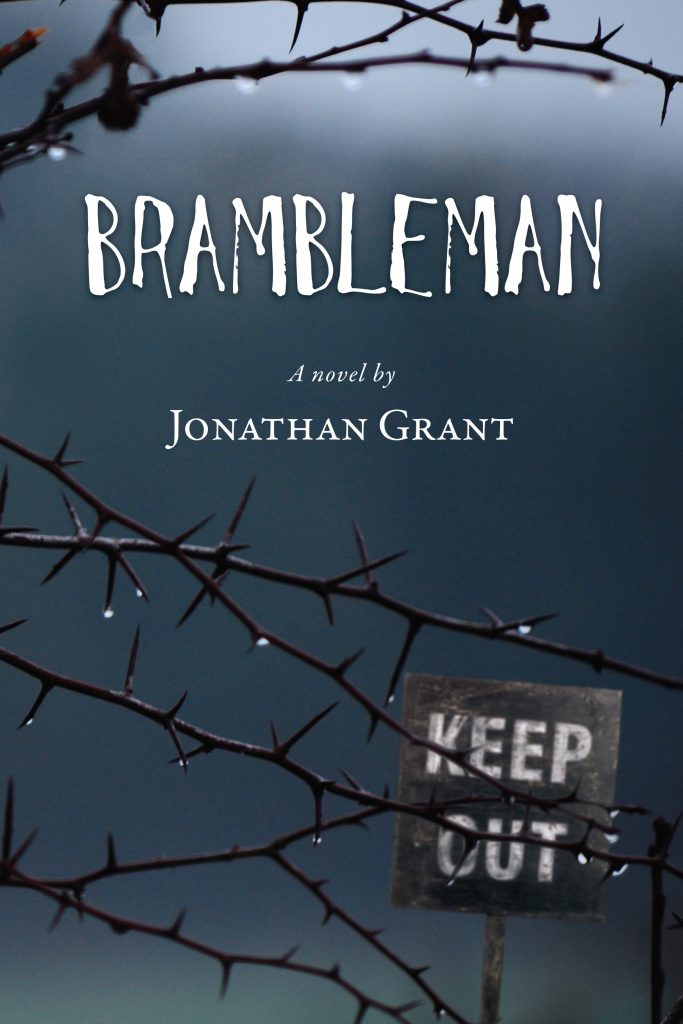 Brambleman won the Benjamin Franklin Award for popular fiction not only for the writing, but for the editing and design, as well.  The editing, well … heh, heh. I'll tell you about that some other time. Or if you ask. But the cover is definitely part of the package. It sets the tone for the story, because there are some dark places to explore.
People love the cover.  They compliment it nearly as much as they do the story.  Well, I built that!  No. Not really.  I–like just about anyone who gets anything done–had help.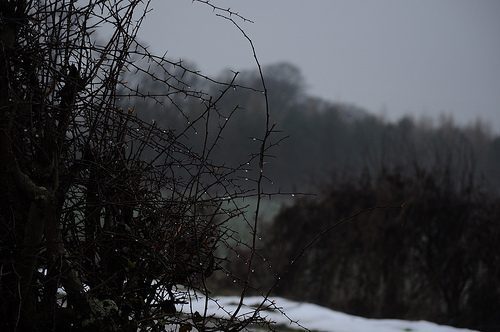 I'll let you in on a secret: The cover art for the book, which is set in Forsyth County and Atlanta, Georgia, was taken by photographer Matthew King, who happened to be hiking in the English countryside on a rainy day. Who knew thorns could be so beautiful?
Designer Jerry Dorris at AuthorSupport.com added the "Keep Out" sign to intensify the forbidding theme. As for those dark places, I'll just say that Brambleman goes there and does that.
And there ain't a beatin' he can't take, as we used to say out in the country.
The cover art is a wraparound. Obviously, you can only see that if you get your hands on the paperback. But, I'll show you what it looks like, along with the excerpt.  Click here to see the full cover in high resolution, along with readable jacket copy.
Brambleman is on sale now, by the way. Kindle and Nook versions are only $6.99. That's $2.00 the regular price. Grab the eBook today!  Best price on the paperback is here.

Liked this post? Follow this blog to get more.