Event alert: Virtual town hall Tuesday, April 14, 6:30 p.m., Facebook live. Hosted by Democratic PSC candidates John Noel & Robert Bryant. Special Guest GA House Minority Leader Bob Trammell 
---
By Jonathan Grant
@Brambleman
The coronavirus pandemic isn't the only crisis Georgia faces. Coal ash–the toxic residue of our energy usage–is a significant public health issue for Georgia, due to our major utility's historical reliance of coal-fired plants to produce electricity. The ash, stored onsite at power plants in ponds, all too often leaches into water supplies, with serious health consequences–not just for nearby residents, but for those who live downstream, as well. And their children.
Coal ash storage and disposal should be major issues during this year's elections, especially in General Assembly and statewide Public Service Commission races. Members of the Republican-dominated legislature have blindly followed Georgia Power Company's lead on the issue, and we've seen the result in this year's interrupted. Some minor changes that don't really address the problem–charged higher dumping fees for out-of-state entities and increased monitoring–may come to pass, but let's face it: Those aren't really solutions to the problem at hand–and even the monitoring funds are in jeopardy, due to expected havoc the Covid-19 virus will wreak on the state budget. Meanwhile, legislation that offers a real solution–namely, lining coal ash ponds so they don't contaminated our water–are dead.
The all-Republican Public Service Commission is supposed to regulate Georgia Power Company, but usually it looks like the utility is calling the shots there, as well. That's why I'm glad to see Democratic PSC candidates John Noel and Robert Bryant scheduling a town hall with Minority House Leader Bob Trammell to press forward on these issues. Trammell, whose House district lies between two power plants, introduced an ill-fated bill requiring lining of coal ash ponds.
If you'd like to read up about coal ash issues, check out Georgia Recoder's coverage. They've been on it.
Speaking about Tuesday's town hall, Noel said, "I want to understand the issue from people who are impacted by it. There are few public officials who know the issue better than Minority Leader Trammell. I'm happy he's going to join the call. What's clear is that Georgia Power has been skirting responsibility and unduly using its political influence to stop real solutions from being enacted. They're burying their head in the ash because that's less costly than cleaning it up."
I urge everyone to tune into this event. It's at 6:30 p.m. Tuesday, April 14 on Facebook Live.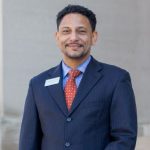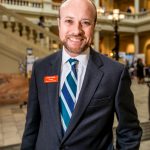 For more information
Website: www.noelforpsc.com or www.robertforga.com. 
Facebook: John Noel, Robert Bryant
Twitter: John Noel, Robert Bryant
---
The Altamaha Riverkeeper: "a disaster in the making"
Dowoload or read:
Scherer-GA-Handount-


Liked this post? Follow this blog to get more.