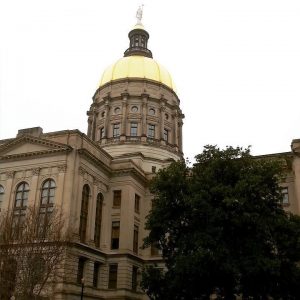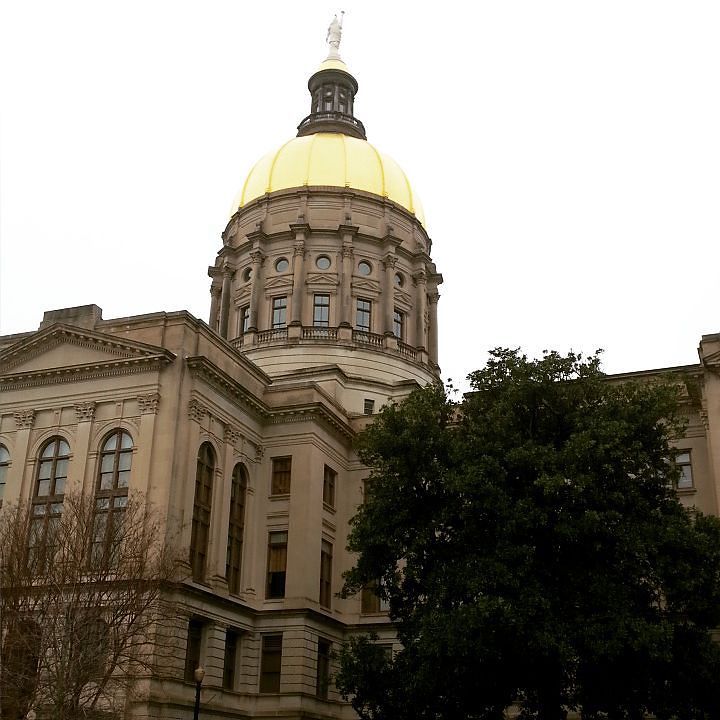 By Jonathan Grant
@Brambleman
Six state representatives–three from each party–have cosponsored House Bill 680, which would abolish Georgia's shaky electronic voting system and replace it with one utilizing more secure paper ballots. Recent security breaches, hacking threats, and a constant stream of news about Russian attempts to interfere with U.S. elections have made this move necessary, although Georgia's hyperpartisan Secretary of State Brian Kemp–who happens to be running for Governor–has been reluctant to admit faults or make changes.
That's the good news. The bad news is that the bill's effective date is January 1, 2019. I hope there's a will and a way to push this measure forward to at least have an effect on November's elections … but Nooooo. Damn.
In response to a concern on this issue, bill cosponsor Scot Turner tweeted: "After hearing from several manufacturers, requiring a state appropriation, needing to go through a thorough RFP, it will not be possible to get this done in 2018. We really wanted to, it just isn't physically possible to put the amount of gear we need in place in time."
Bill Summary:
"A BILL to be entitled an Act to amend Chapter 2 of Title 21 of the Official Code of Georgia Annotated, relating to primaries and elections generally, so as to provide that direct recording electronic voting systems shall not be used in primaries or elections in this state after January 1, 2019; to repeal provisions regarding voting machines; to provide for definitions; to provide for ballot marking devices and standards and procedures for such devices; to provide for risk-limiting audits and for definitions, intent, and procedures; to provide for conforming changes; to provide for related matters; to provide a short title; to provide for effective dates; to repeal conflicting laws; and for other purposes."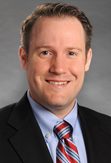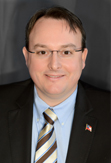 HB 680 follows a prior effort by GOP Rep. Turner and Democratic Rep. Scott Holcomb, who called on Gov. Nathan Deal last fall to included money in the budget to revamp Georgia's outdated voting system. Make it this year's supplemental!
With even more bipartisan backing, perhaps the bill will get traction now that it's getting publicity. There's an article on it in today's AJC.
Holcomb told the AJC's Mark Niessen that legislators should act during this year's ongoing legislative session: "We have an outdated and insecure voting system. The system we have right now is effectively a computer system from 2002. How many of us are using phones from 2002? How many of us are using laptops from 2002. Not many people."
HB 680 hasn't been assigned to a committee yet, but if it does move–and it needs to movve–it would likely go to a hearing before the House Governmental Affairs Committee, chaired by Rep. Ed Rynders (R – Albany).
Georgians should contact their legislators and let them know we need this bill passed this session, and that we need to institute solid, inclusive, fair-minded voting reforms. And we need them now. You can track HB 680's progress here.

Liked this post? Follow this blog to get more.