Judy and I hosted a "meet and greet" get-together to introduce Sally Harrell to some of our Northlake neighbors the other evening. It wasn't a huge event, but it was fun, and our favorite political guy, Rep. Scott Holcomb showed up, too, which made it extra special.
Sally is running against an entrenched GOP incumbent, Fran Millar, who's never faced a serious challenge before. This time is different: Sally has a well-organized, energetic and growing team of volunteers. And Senate District Forty has been changing. It's now considered Georgia's most flippable Senate District, which includes much of North DeKalb, some of Sandy Springs in Fulton, and Peachtree Corners in Gwinnett.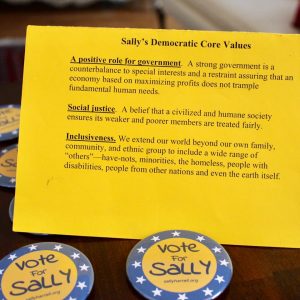 Both Hillary Clinton and Jon Ossoff took the district's precinct with around 54 percent of the vote.
Sally told the folks what it would take for Democrats to win not only Georgia Senate District 40, but to turn the state Blue as well. What it boils down to is about 100 more Democratic votes in every one of Georgia's 2,500 precincts.
There is much work ahead, but we're certainly getting busy in #GASD40!  If you haven't met Sally, get to know her–she's great! She's been having meet-and-greets all over the district.
There's a primary coming up on May 22–I'll be posting on DeKalb County's early voting schedule tonight (I hope). Sally's campaign has been leading a fight to get better early voting locations and hours, and the DeKalb Board of Elections will settle the issues today.
To learn more about Sally, visit her website, or follow her on Facebook and Twitter.  Or you could read this. And if you're from around here, why don't you volunteer.  And no matter where you are, you can donate. Because if you really want to #fliptheSixth, you've got to support local legislative candidates, as well.
Our daughter Laurel came by and took pictures, so here you go!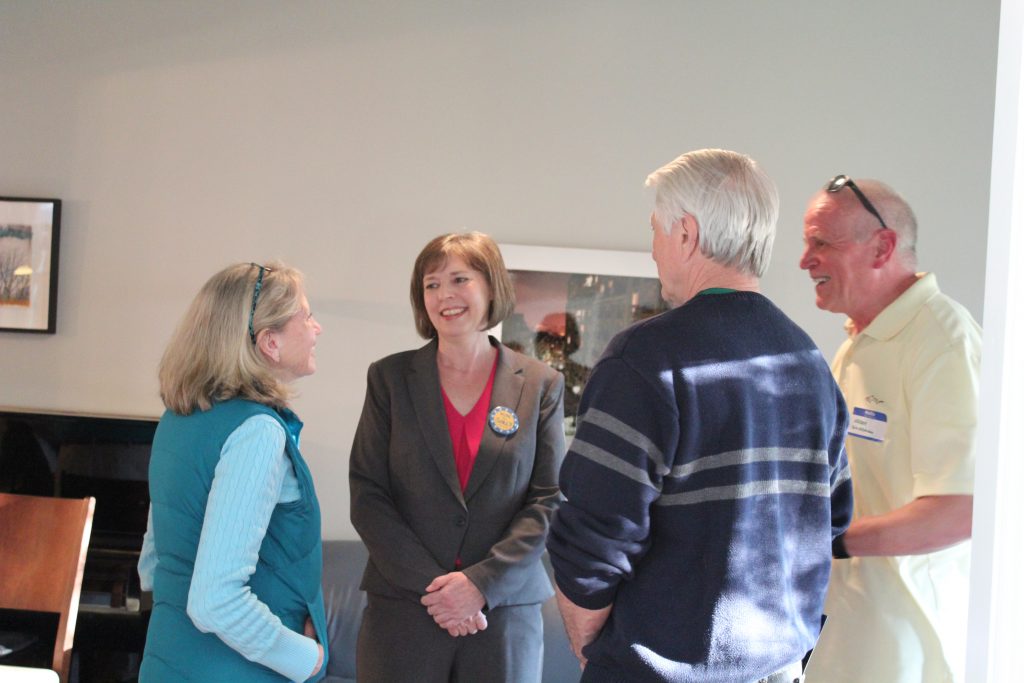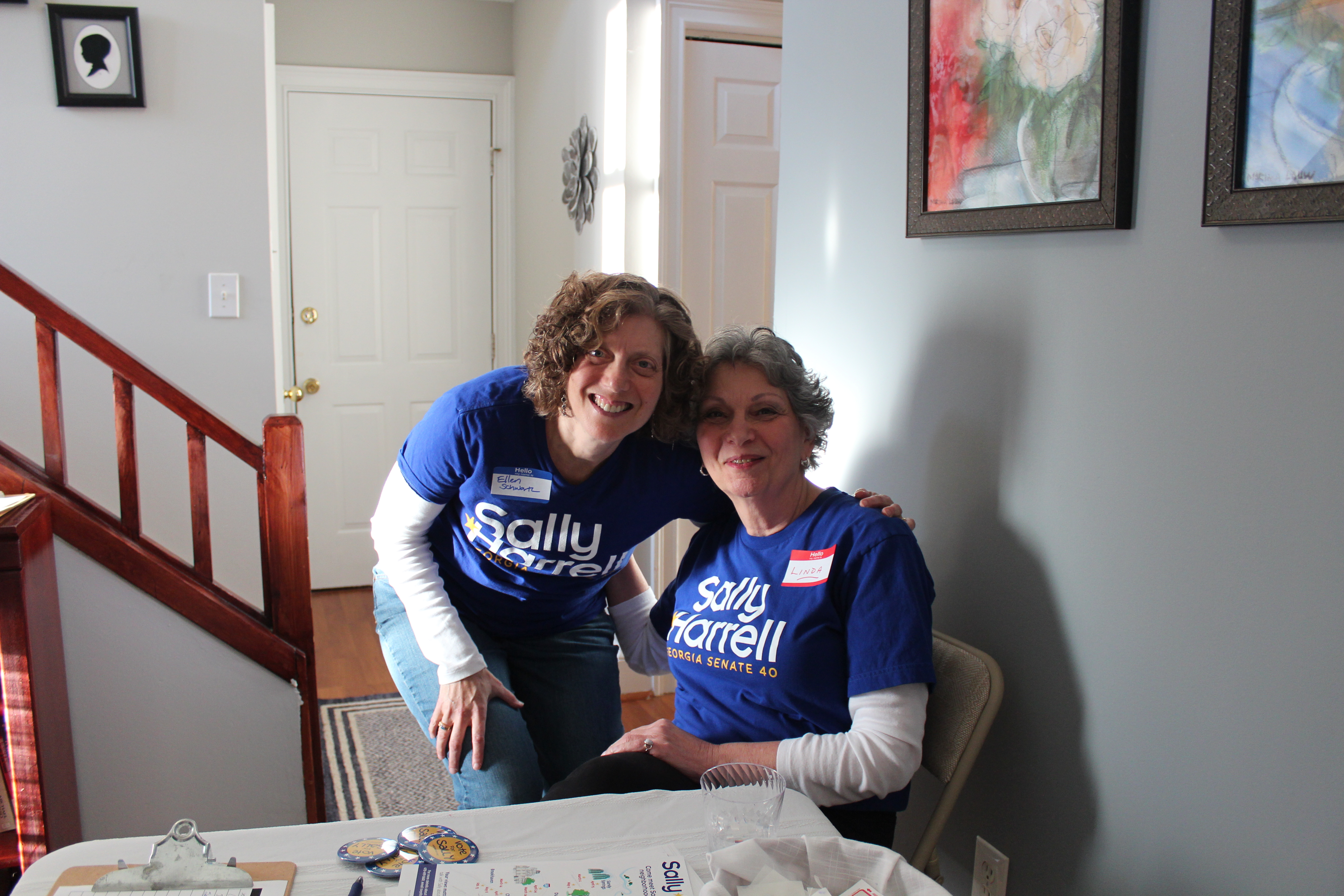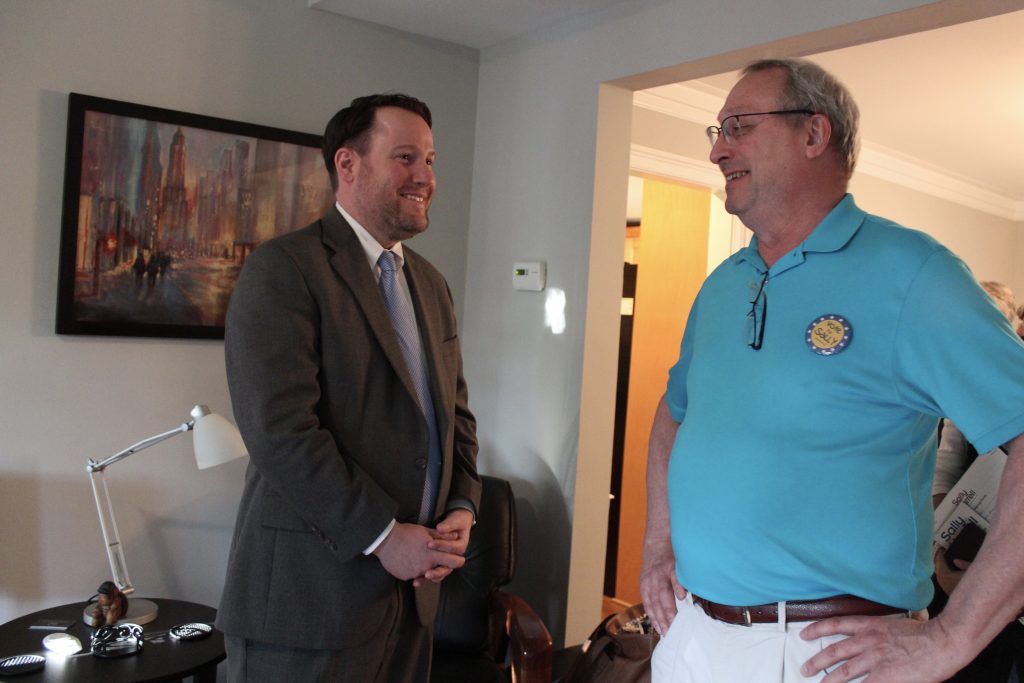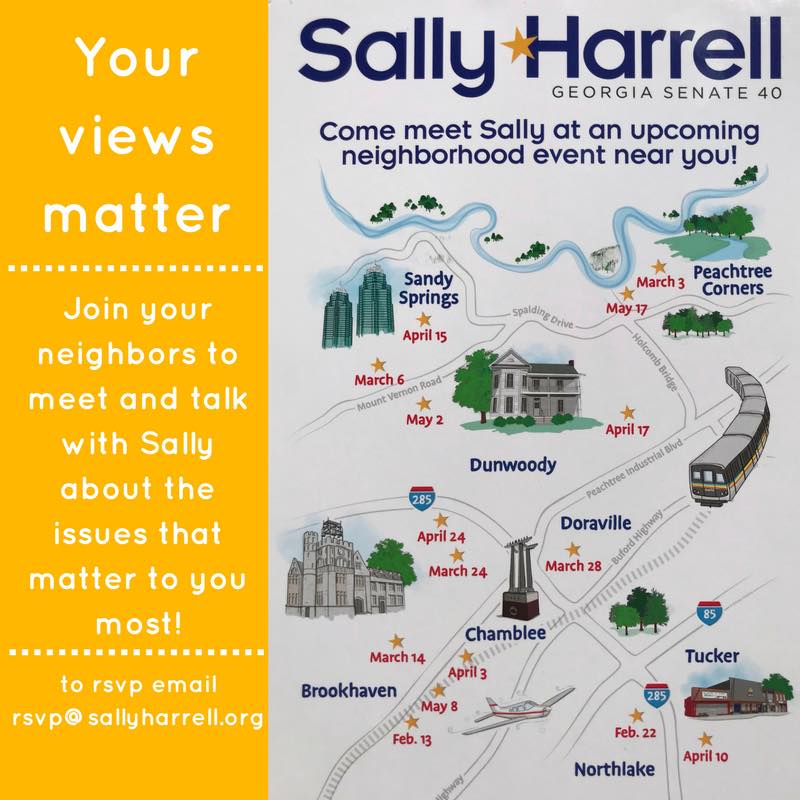 Liked this post? Follow this blog to get more.