---
Update–Sept 19, 2019
From the AJC: 
WASHINGTON —

Freshman Congresswoman Lucy McBath ruled out a bid for U.S. Senate on Thursday, telling The Atlanta Journal-Constitution she's focused on winning a second term in one of the country's most competitive House districts.
---
By Jonathan Grant
@Brambleman
About 250 people packed the house for Sixth District Rep. Lucy Bath's Sunday town hall at Temple Emanu-El in Sandy Springs. State Rep. Josh McLaurin, who represents the area in the General Assembly, gave McBath a stirring introduction, and when she walked in, the crowd rose for a standing ovation. The media was there, covering her take on impeachment and her plans for 2020. She's running–for what, she didn't quite say.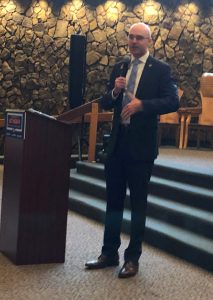 The most significant thing about her town halls is that she holds them—this was one of several she's planned, including one at her district office and another in Dunwoody. These gatherings were definitely not a thing during her predecessor's short term in Congress–a fact duly noted by appreciative audience members.
It's not just Karen Handel who's voter-averse. Many Republican politicians dislike meeting constituents in open, spontaneous forums, instead opting exclusively for photo ops and scripted events.
Why? Because Republicans have adopted unpopular and difficult-to-explain policies: budget-busting tax cuts for the rich, insurance cuts for the rest of us, and no restrictions on guns at a time when 90 percent of the public–including most Republican voters–favor universal background checks. Also, Democrats can be rowdy at town halls. Consequently, Republicans aren't able to stand the heat, but still wanting to cook their thin gruel. Good luck with that in 2020!
Not McBath. Gracious and poised, she's good at this. (One of her staffers said afterward, "She makes it easy for us.") She spoke for about 14 minutes before turning the microphone over to curious audience members. She didn't flinch at tough questions about the partisan divide in Washington, D.C., impeachment, her own political ambitions, or even … erectile dysfunction. Yes, that came up. Sorry.
Yet the softest question of the day choked her up. When asked about her recent trip to Israel, she spoke about a pilgrimage she made to the Jordan River to honor her son, who was murdered in a parking lot dispute over loud music. I'll let her speak for herself:
I've seen this happen before—it is, after all a constant sorrow—but she recovers quickly. Deeply religious, she speaks often of the faith that drives her forward. It moved her to turn the central tragedy of her life into a force for change and to keep her going. Everything is for Jordan.
She is the least pedestrian politician I know. Full stop.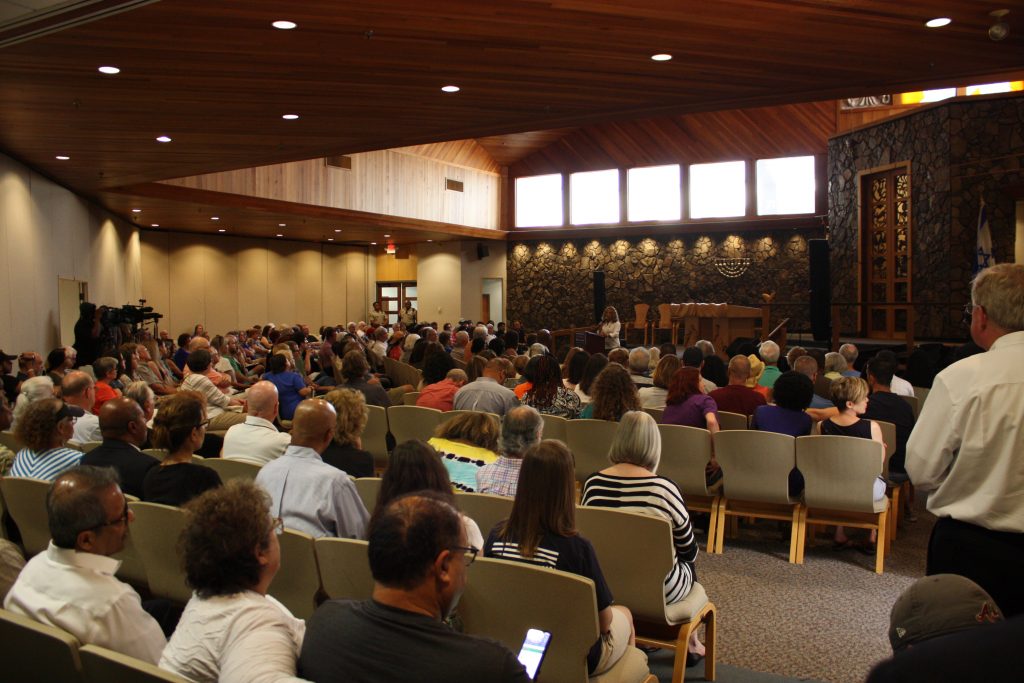 ---
On the issues
Stopping gun violence is McBath's raison d'etre as a politician. She has other concerns, of course, but that is the big engine that pushed her onto the public stage. She's been in the forefront of efforts to enact gun reform laws in Congress. While the House has passed legislation, the Senate has blocked progress on these bills.
She's proud to be one of three freshman members to sponsor legislation signed into law by President Trump: a bill protecting disability payments to veterans from creditors during bankruptcy proceedings.
Sunday's crowd was ready to impeach Trump, but McBath takes a slower, more cautious approach, in line with House leadership. While she said, "We do know there has been obstruction of justice," she's content to let investigations proceed. The divide between progressive and moderate Democrats on the issue is playing out this week.
Make no mistake, McBath has a moderate bent, preaching bipartisanship–which shouldn't be a surprise, since she's the one-point winner of a formerly red district. She's managed to irritate some progressives with her gradualist approach to raising the minimum wage and her refusal to sign on to HR40, which would set up a commission to consider reparations for African-Americans for the effects of slavery and subsequent discrimination.
Yes, she's running. But for what?
This was very much a pro-Lucy crowd, but her supporters would like her to stay where she is and hold onto the hard-won Sixth District Seat. Nevertheless, there's widespread speculation that she may run for the open U.S. Senate seat in 2020 created by Johnny Isakson's retirement.
I can understand her motives for running, since flipping the Senate could mean Democratic control of the Senate, ending the obstruction on gun safety legislation and so much else. No doubt she would be a strong candidate. But many supporters, donors, and volunteers will be begging her to stick around and defend her turf. 
Bottom line: McBath left the issue open. You can hear her Delphic pronouncement here:
---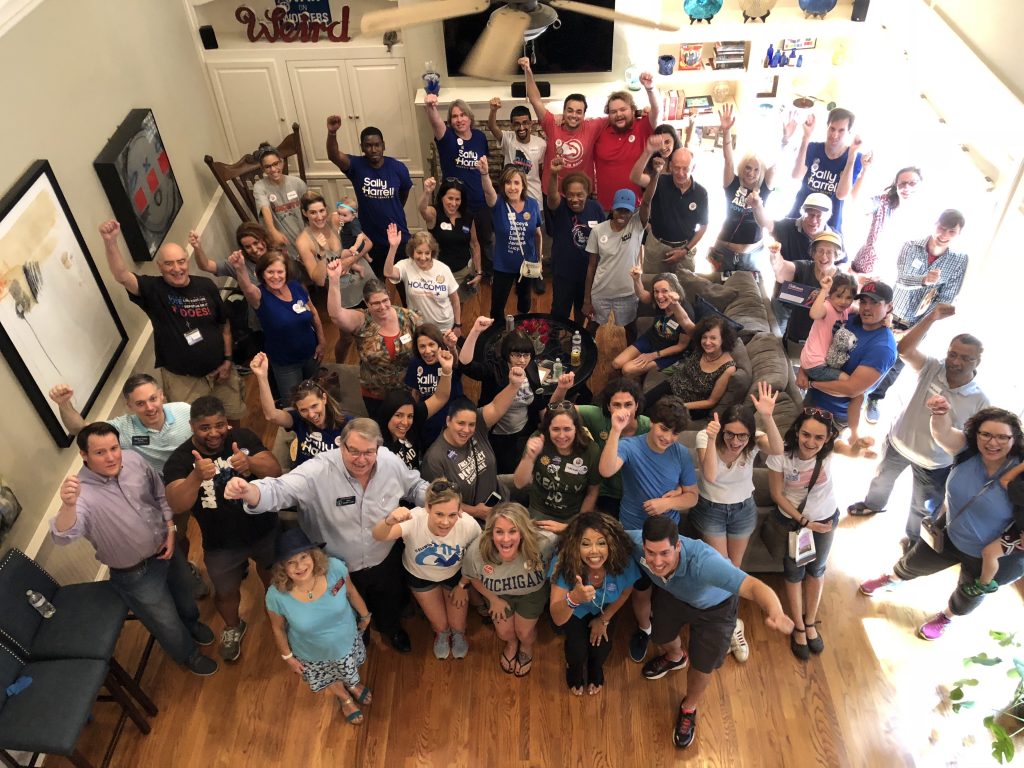 Liked this post? Follow this blog to get more.