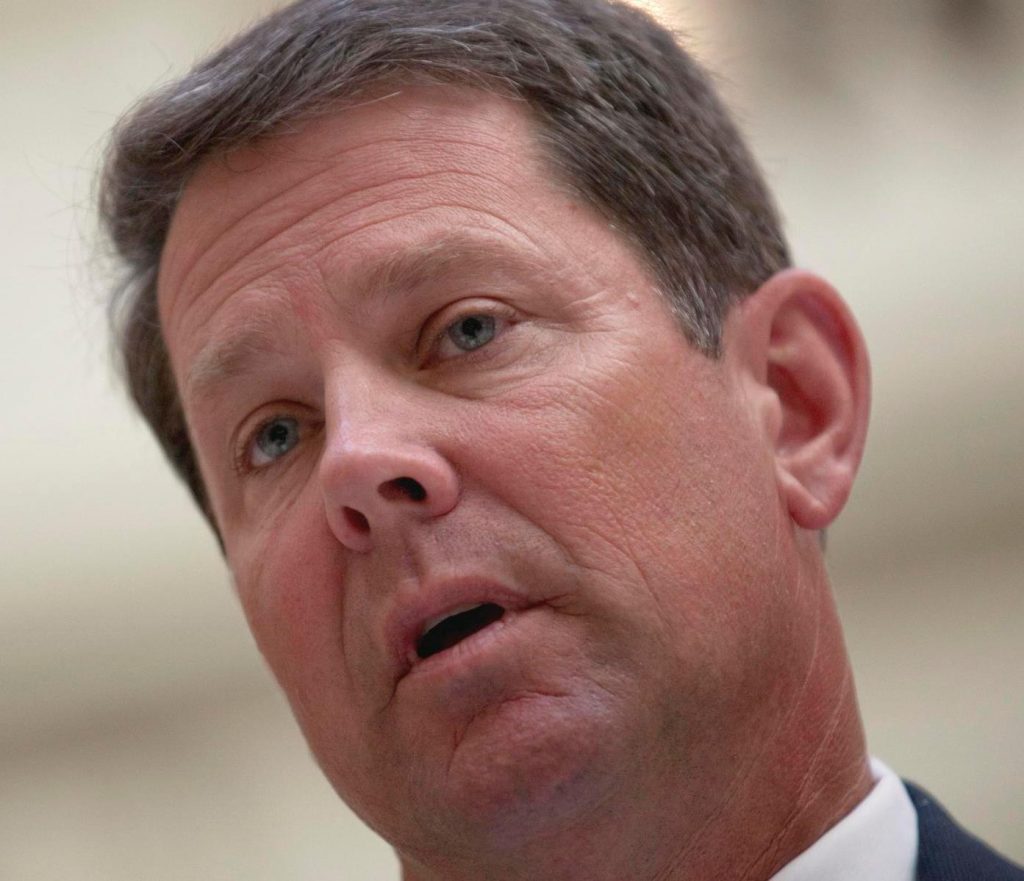 ---
Jonathan Grant
@Brambleman
Brian Kemp has an important job. Among other things, he oversees Georgia's elections. He wants an even more important job: governor. Unfortunately, the Republican Secretary of State's performance in office is causing widespread concern among people who care about voting rights, which should be everyone, but unfortunately isn't. But that's a long story that goes back a couple of centuries, so more on that another time.
As for now, let's just ask ourselves a question. Do we want this man to oversee an election that could catapult him into the governor's mansion?  Many people are saying NO.
Kemp's hyperpartisanship and incompetence have led Atlanta resident John Ziegler to launch a petition drive to recall Kemp from office. There are many rules for the recall process, and Ziegler admits that it's an uphill effort, since a recall requires 778,677 signatures (15 percent of Georgia's eligible voters), with more than 50,000 from each of Georgia's fourteen Congressional districts.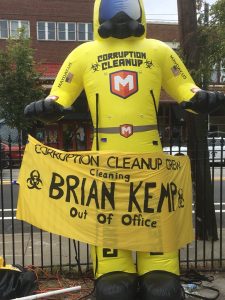 If his group, A Voice for All Georgians, is able to collect that many signatures by December 15, then they will be submitted to … the Secretary of State. Expect bureaucratic foot-dragging, at best. If the petition is successful, within 30 days, Kemp must call a statewide election for what amounts to a vote of no confidence. If more than 50 percent of Georgians who vote in the recall election give him a thumbs down, he's out of a job.
"This has never been done with a statewide official, to my knowledge," Ziegler said in an interview. But he's more than willing to try. Like many progressives, Ziegler became active in politics following last November's election. His interest in expanding voting rights led him to create a successful petition to increase early voting in DeKalb County during Georgia's Sixth Congressional District runoff. And the more he learned, the more concerned he became about Kemp's leadership.
How concerned is Ziegler? Here's the short version of his reasons for a recall (for the long version, you'll need to see the petition):
(1) Failure to secure the Georgia voting system leaving it vulnerable to hacking;
(2) Failure to verify the reliability of Easy Vote Solutions electronic poll book;
(3) Failure to safeguard against at least two known breaches of GA voter files at Kennesaw State University;
(4) Failure to protect voter information for Georgians;
(5) Failure to protect the voting rights and security of the votes of Georgians regardless of their political party, beliefs, values, gender, ethnicity, or religion and failure to ensure that the votes of all Georgians count;
(6) Failure to properly handle and process voter registrations for Georgians;
(7) Refusal to accept expert advice or support from the U.S. cyber intelligence community with goal of securing Georgia's voting system in his role as SOS; and
(8) Refusal to use paper ballots for 6th Congressional race after known security breeches.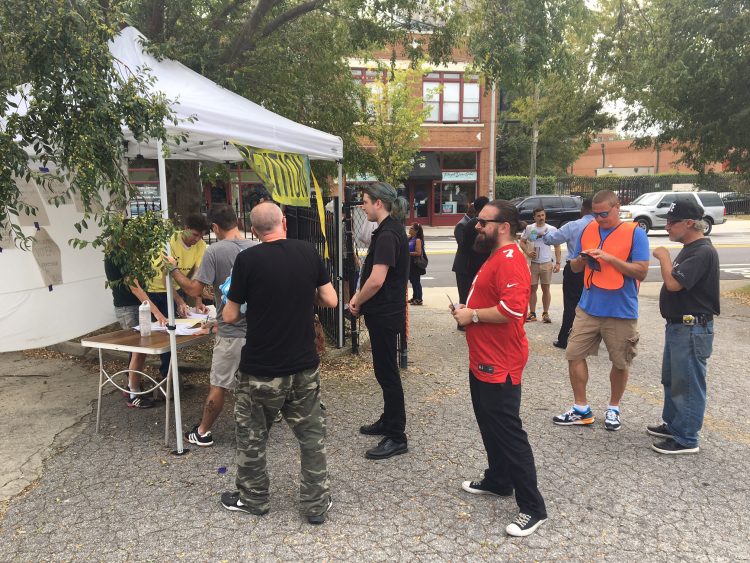 To answer my original question, I believe that because he's hyperpartisan, incompetent, lax in protecting the integrity of Georgia's voting system, and follows a cynical strategy of restricting voting rights, Kemp should step down as Secretary of State and allow someone else to oversee the 2018 elections. I'm not holding my breath about it, though.
In the meantime, I'm going to sign the petition. If you're interested in doing the same, or in volunteering for the cause, you can find out more by contacting avoiceforallgeorgia@gmail.com. Or you can follow the group on Twitter and Facebook.

Liked this post? Follow this blog to get more.