By Jonathan Grant
@Brambleman
It's not Festivus exactly—we're too charitable for that—but it is a petitioning of grievances because Brian Kemp is terrible at his job and thinks this entitles him to a promotion to governor next year. It does not. It entitles him to be fired. So that's what we're working to do.
Gross incompetence, voter suppression, hyperpartisanship (preety sure that's a word)—-the list goes on. The horrible is strong in this one. I've written as much already.
Do we want this man to oversee an election that could catapult him into the governor's mansion?
No. We do not.
Anyway, A Voice For All Georgia is having a party. It will be much more festive than Festivus. With activities and speakers and holiday cheer—especially if you bring donations to the Central Presbyterian Church's  homeless advocacy charities. Follow @AVoiceForAllGeorgia on Twitter for updates. Hey, follow me on Twitter —I give updates, too!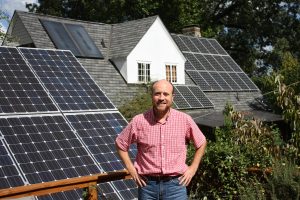 There's a ton of great speakers, including cybersecurity expert Logan Lamb, who demonstrated how vulnerable Georgia's voting system is, despite Kemp's braggadocious claims.
My favorite is solar-powered candidate John Noel, who's running statewide for a seat on the Public Service Commission against a pro-utility Republican who's been insisting on saddling Georgia consumers with a $25 billion plus (and counting) nuclear power plant. Check out the this outstanding feature video about his house.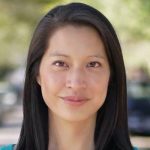 There's also Jen Jordan, in a tight runoff battle between two Democrats to flip Georgia Senate District 40 — how cool is that?— and Bee Nguyen, a runoff contender in House District 89, Stacey Abrams' old seat. Go to the end of the post for downoladablef the post
Here's the announced list, subject to change, of cousee:
9:30 A.M. ACTIVIST AND HOMELESS ADVOCATE JACKSON FAW
10:00 A.M. GA. SENATE DIST. 40 CANDIDATE TAMARA JOHNSON-SHEALEY
10:45 A.M. DEKALB YOUNG DEMOCRATS PRESIDENT JOHN JACKSON
11:00 A.M. 10TH CONGRESSIONAL DIST. CANDIDATE CHALIS MONTGOMERY
11:30 A.M. 1ST CONGRESSIONAL DIST. CANDIATE LISA RING
12:00 P.M. ATL. CITY COUNCIL PRESIDENT CANDIDATE FELICIA MOORE
12:15 P.M. 3RD CONGRESSIONAL DIST. CANDIDATE RUSTY OLIVER
12:30 P.M. GA. PUBLIC SERVICE COMMISSION CANDIDATE JOHN NOEL
1:00 P.M. PAVE IT BLUE DIRECTOR OF COMMUNICATIONS JEN COX
1:15 P.M. GA. STATE REP. DIST. 89 CANDIDATE BEE NGUYEN
1:30 P.M. GA. SECRETARY OF STATE CANDIDATE R.J. HADLEY
2:00 P.M. GA. SENATE DIST. 6 CANDIDATE JEN JORDAN
2:30 P.M. 7TH CONGRESSIONAL DIST. CANDIDATE KATHLEEN ALLEN
3:00 P.M. 14TH CONGRESSIONAL DIST. CANDIDATE BRIAN ROSSER
4:00 P.M. PRESIDENT & CEO PLANNED PARENTHOOD S.E. STACI FOX
4:15 P.M. GA. STATE REP. DIST 59 DAVID DREYER
4:45 P.M. SIERRA CLUB EXECUTIVE COMMITTEE MEMBER NINA DUTTON
5:00 P.M. CO-FOUNDER GA. ALLIANCE FOR SOCIAL JUSTICE JANEL GREEN
5:15 P.M. CIVIC AND NON-PROFIT LEADER ANNA FOOTE
5:30 P.M. 9TH CONGRESSIONAL DIST. CANDIDATE JOSH MCCALL
5:45 P.M. CITIZEN ACTIVIST CAROLINE STOVER
6:00 P.M. CYBER SECURITY RESEARCHER LOGAN LAMB
So come see us. Click the links and download the press release and guest speakers list.
.

Liked this post? Follow this blog to get more.