From the Twitterverse
What Vogtle decision? The one today that told Georgia Power to keep building, with no cost cap. It's at $25 billion and counting, and several years behind schedule, but Get 'er done! Article here.
Stacey Abrams tweeted her statement out today. Greg Bluestein tweeted Stacy Abrams' statement. Both presented with minimal editing. For Georgia Public Service Commission candidate
John Noel
's statement,
click here
. Previously, the two Democratic gubernatorial candidates had
seemed to diverge
. In today's statements, Evans stays true to form and Abrams shifts left, perhaps realizing her previous response left something to be desired. She's still all about those workers.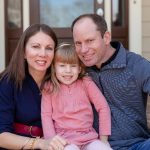 Stacey Evans
In my law career, I've forced companies that fleeced the taxpayer to pay up, and I know a bad deal when I see one. It's the kind of compact we see too much of in Georgia, one that benefits the few at the expense of the many, with no transparency to boot. #PlantVogtle #Gapol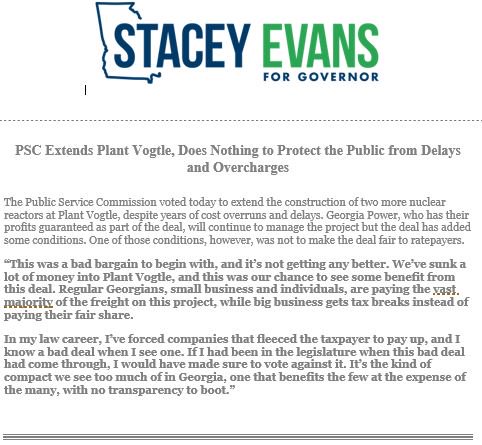 Stacey Abrams
 @gregbluestein tweeted: Dem gov candidate @staceyabrams says #Vogtle decision "demonstrates an allegiance to corporate shareholders, not to ratepayers and families." #gapol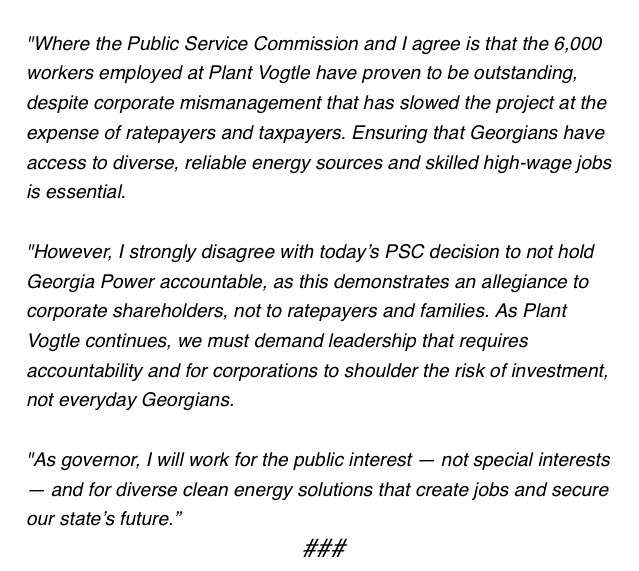 Liked this post? Follow this blog to get more.