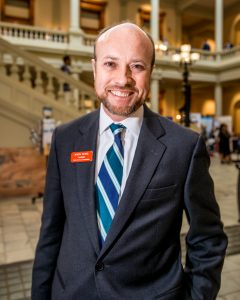 Unlike his opponents, Noel is running a statewide campaign for a seat on the Georgia Public Service Commission. Talking to farmers in Vidalia and city residents in Savannah, he's hearing the same thing — people feel neglected by Atlanta politicians who don't get out and listen to the people.  If they did, rural broadband and Georgia Power's customer service would be bigger issues. One Toombs County onion farmer told John, "Politicians in Atlanta don't care about anyone south of I-16."
His efforts have paid off with earned media coverage and new contacts. It's important to have a running start at this November's general election, and he's the candidate with a base in rural Georgia to build on.  
Click the links and take a look at just some of the coverage he's received. His opponents have been unable to connect out in the state. One more reason to vote for John Noel for PSC!
Newspaper Articles
Radio/Podcasts
Endorsements

Liked this post? Follow this blog to get more.