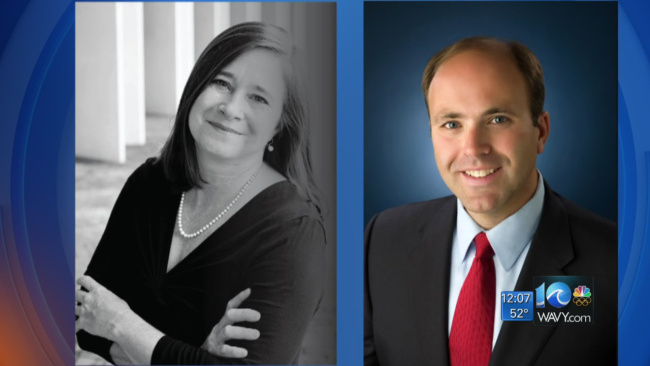 Following a tied race, a random drawing gives Republicans control of the Virginia legislature. From the Washington Post:
RICHMOND — A Virginia elections official reached into an artsy stoneware bowl, pulled out a name and declared Republican David Yancey the winner of a House of Delegates race that could determine which political party controls the chamber.

Virginia staged a dramatic, rare election lottery, livestreamed across the country, to settle a tie between Yancey, an incumbent from Newport News, and Democrat Shelly Simonds.

The spectacle drew national attention as an odd way to decide a highly consequential contest. But it might not be the last word in a saga that's taken more turns than the clay that went into that wheel-thrown bowl, borrowed for the occasion from the Virginia Museum of Fine Arts .
Gerrymandering can be your friend!
Elections analysis from University of Virginia's Larry Sabato from the Twitterverse:
VA Dems got a 55-45% majority in all House of Delegates contests combined in Nov. '17. 10% majority=landslide. They will get either 49% or 50% of the actual seats. And it looks like Rs will get Speaker's job and all committee chairs, regardless. Democracy, American style, 2018.
All 140 seats in both VA houses are up NEXT YEAR (2019). GOP has paper-thin leads in each house. Easy prediction that all spending records will be broken. Then comes redistricting in 2021, when a D GOV (Northam) will have a big role–unlike in 2011 when GOP did it alone.

#HD94

Liked this post? Follow this blog to get more.