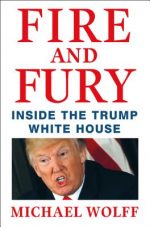 Remember yesterday? Excerpts from Fire and Fury,  reporter Michael Wolff's inside account of the Trump Administration's first year dominated the news with former White House strategist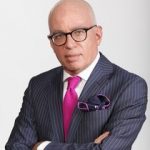 Steve Bannon's claim that Team Trump committed treason by meeting with Russians to dig up dirt on Hillary Clinton. Trump struck back, of course, because that's what he does.
Well, welcome to today. The White House is in meltdown. Many people are saying that our President is losing it, or has already lost it. Staffers' personal cellphones are banned; Donald Trump has lawyered up against Bannon and now, it appears, Wolff. And … here comes another blow, via The Hollywood Reporter.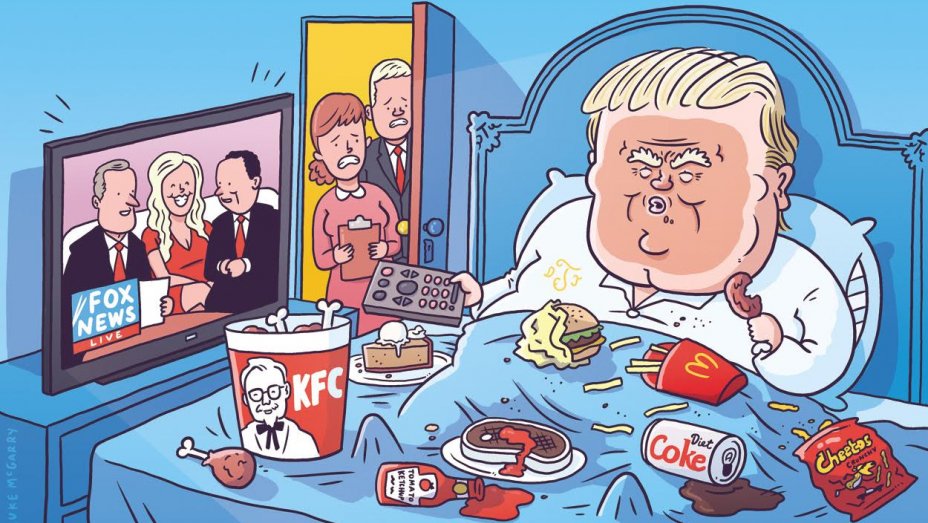 Wolff writes:
The nature of the comedy, it was soon clear, was that here was a group of ambitious men and women who had reached the pinnacle of power, a high-ranking White House appointment — with the punchline that Donald Trump was president. Their estimable accomplishment of getting to the West Wing risked at any moment becoming farce.
There are details. Plenty of details. And the book is destined to be a No. 1 bestseller, even though Trump is seeking to block its publication. BTW, one of the things Wolff reveals about Trump is his complete boredom with the Constitution: "I got as far as the Fourth Amendment, before his finger is pulling down on his lip and his eyes are rolling back in his head," said Sam Nunberg, a former adviser to the Trump campaign.
The wheels are coming off. Republican attempts to cover up Russiagate continue with calls for Jeff Sessions' resignation. Meanwhile Deputy AG Rod Rosenstein, who oversees Robert Mueller's investigation, paid a visit to Speaker Paul Ryan yesterday, apparently on Rosenstein's initiative. And all those infernal Tweets, of course. Hillary Clinton did indeed warn us.
Also, Paul Manafort is suing Mueller, claiming the special counsel has exceeded his authority in the investigation.
The good news is that Trump has disbanded his "Voter Fraud" panel. But weirdly, suggests its functions will be shifted to the Department of Homeland Security. So that will bear watching, as does everything with this crowd.

Liked this post? Follow this blog to get more.