As Columbus mayor, Tomlinson worked to make life better for citizens, soldiers, and veterans
By Jonathan Grant
@Brambleman
Unlike her six opponents in the June 9 Democratic U.S. Senate primary, Teresa Tomlinson has a record as an elected official, having served two terms as mayor of Columbus, Georgia. "I governed and I governed well," she says on the campaign trail, both real and virtual.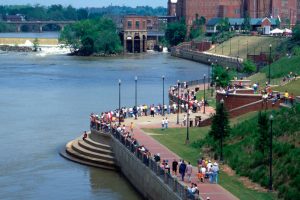 Coming into office in 2011 while Columbus was still in the throes of the Great Recession, the Emory Law School graduate says her major fiscal achievements were reforming and salvaging the city's employee insurance and pension plans, thereby putting the city on firm financial footing. She's also proud of criminal justice reforms she was able to make at the state-run county work camp, boosting educational and job opportunities for inmates. "We banned the box," she said, referring to the check box that asks if job applicants have a criminal record. She also instituted the Rapid Resolution Program to reduce the number of people being held in prison for failure to make bond.
During her tenure, Columbus was named one of the top 25 Best-Run Cities in America. She also made it onto "Georgia Trend's list of "100 Most Influential Georgians" six times. Not only did people benefit from her leadership. Animals did, as well. Tomlinson's Save-A-Pet Plan ultimately led to the happy news that no unwanted cats or dogs were put to death at the Columbus animal shelter in 2019. For that initiative, she won a Harvard University Bright Ideas award.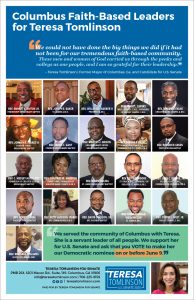 Other signs of her success: Local Democratic legislators have endorsed her Senate bid, and she recently announced a mass endorsement by more than 20 of Columbus's black clergy members. In his endorsement, Rev. Richard Allen Washington said, "I have known Teresa since her time as the Executive Director of MidTown, Inc. She tirelessly worked to sustain and enhance neighborhoods and businesses through education and advocacy in support of community, conservation, and diversity. Teresa championed a cause dear to my heart: homelessness."
Georgia AME Bishop Reginald Jackson, prelate to more than 500 congregations in Georgia, came out with a ringing endorsement of the former mayor last week, saying "Tomlinson possesses integrity, empathy, courage, and a heart for the people."
Worth noting: Tomlinson has earned more endorsements than all the other Democratic candidates combined.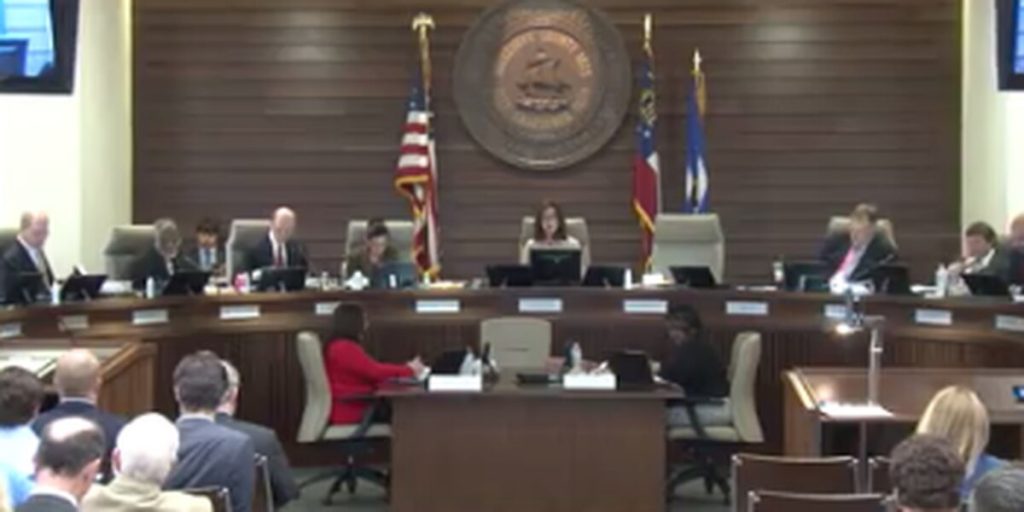 ---
Fort Benning  
The relationship between the city and Army base is tremendously important: Fort Benning is by far the largest employer in Muscogee County, and one of the largest military bases in the world. The base has a population of 16,000,Tomlinson said, with more than 100,000 Army personnel passing through every year. "40,000 people rely on Fort Benning for their paycheck."
Tomlinson said she became involved in the Base Realignment and Closure (BRAC) program when she was executive director of Midtown, Inc.,a position that helped prepare her to serve as the city's chief liaison to Fort Benning after she was elected mayor. BRAC resulted in growth at Fort Benning, largely due to the relocation of the Armor School from Fort Knox, Kentucky to the Columbus base.
Tomlinson took time from a busy videoconferencing schedule Saturday to talk about the work she'd done and relationships she built with Fort Benning personnel and Army veterans during her eight years as mayor. Over the years, she said she developed friendships with base officials including Gen. H.R. McMaster, who would later serve as President Donald Trump's National Security Adviser. Until he didn't.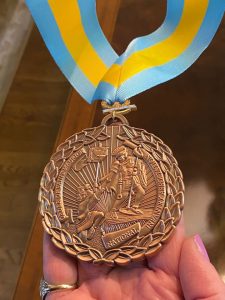 For the mayor of a military town like Columbus, the relationship with the base is crucial, and Tomlinson saw her job as "an opportunity to work with military leaders to make Fort Benning flourish and to make the community flourish, along with them ."A good relationship with the military is part of Tomlinson's argument that she'll be "Ready on Day One" to assume the duties of a United States Senate. That included coordinating public safety functions. (Tomlinson served as regional head of homeland security and has a national secret security clearance with the Department of Defense.)
Her case received a big boost on Friday, when she received the Order of St. Maurice Award for her contributions to the Army Infantry as mayor. The medal is awarded by the National Infantry Association and the certificate is signed by the U.S. Army's Chief of Infantry. It is named after Saint Maurice, leader of Rome's 3rd-century Theban Legion.
Under normal circumstances, Tomlinson would have received her award at a ceremony at the National Infantry Museum attended by other honorees, and military leaders including the Chief of Infantry, Maj. Gen. Gary Brito. But like so many events, the Covid-19 pandemic wiped out this year's ceremony.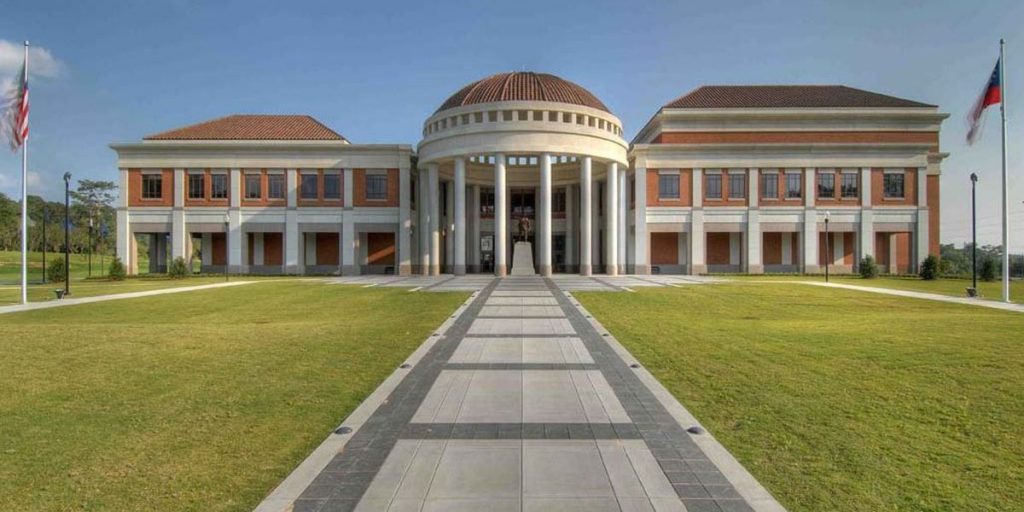 It's about the troops
Tomlinson's efforts to make life better for soldiers, their families, and  veterans are part of her legacy as mayor. She saw shortcomings and acted on them. This included lobbying for changes in state law to make sure military spouses could get Georgia drivers licenses and veterans could receive a state income exemption.
"We in Columbus love and celebrate our military, but we didn't have a formal plan to offer them jobs when they were leaving (the Army)," she said. "And with the draw down in the Middle East, all these individuals coming back from their tours needing jobs."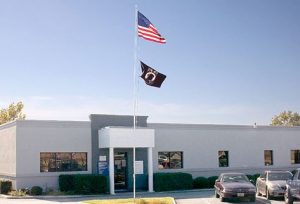 "We wanted them to stay here. Kids and spouses were part of the community–league coaches, girl scout leaders, teachers—so we worked with the Chamber of Commerce and major employers to set up active programs to recruit members coming from the military. The response was enthusiastic. W started providing a more formal framework so they weren't just knocking on doors."
Under her leadership, the Columbus police and fire departments started actively recruiting new veterans.
Also, when she took office, veterans in the Columbus area had to travel to a clinic in Tuskegee Alabama, an hour's drive each way. Working with U.S. Rep. Sanford Bishop, Tomlinson said, "We were able to get a full-service new facility."
Eliminating Veteran Homelessness
Governing well means working with others, and Tomlinson clearly sees it as a collaborative effort. She says "we" much more than "I" when describing the programs Columbus has instituted to improve the lives of others. She talked about working with City Council, the Chamber of Commerce, United Way, churches, and non-government organizations, as well as legislators–both Democrat and Republican–to get the job done.
Tomlinson is justifiably proud of the city's success in drastically reducing homelessness and eliminating it for military veterans, as quantified in the term "net zero," meaning that services and shelter are available for all veterans who need it.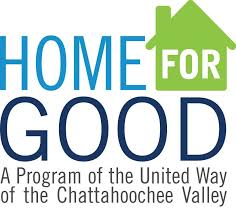 When she came into office in 2011, she picked up on a ten-year plan unveiled in 2009 called Home for Good. The position of executive director was funded early in her tenure, and much of the work was accomplished through the United Way, This came when the city was "barely hanging on" financially, she said. "We were in dire straits." Because it had been set up through the United Way, she said, "We were able to leverage more grants through the non-government private sector."
"We knew we could do better," Tomlinson said. After buying a vacant church with a large commercial kitchen, the city consolidated food programs for the homeless and made them safer. This allowed other social service providers to set up shop during meal times to offer aid and assistance to the homeless. "When they came for meals, we could begin building relations with them, and that's how we got them into the program to get them housed."
"We had an excellent Housing Department and partnered with them to get vouchers from the Veterans Administration," Tomlinson said. The city also partnered with the federal Department of Housing and Urban Development. "We worked it," the former mayor said. "We were innovative and worked every single aspect of it. We got 263 vouchers, and that's how we were able to reduce homelessness by 40% and net zero for veterans."
---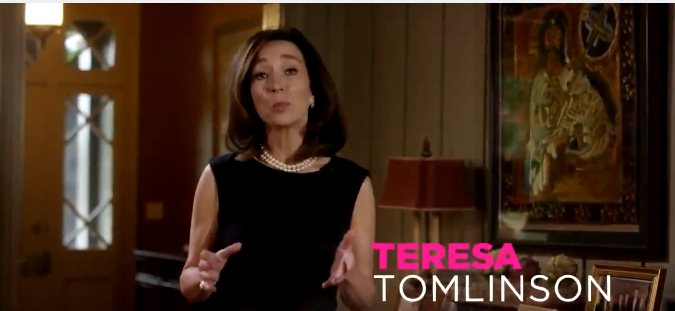 Side Note: Republicans don't like to govern
What comes out in conversations with Tomlinson is her deep understanding of law and policy, for making government work. She's made it clear that she sees government as a tool for helping people prosper, and she is deeply critical of what she considers the Republican Party's failure to govern. Here are her thoughts in a previous post:
"Democrats and Republicans are distinguished primarily on the fact that Republicans don't believe in a centralized federal government," she explained. "They believe that states should dictate. And that's their ideology. So that's where you get these crazy statements," she said, citing anti-taxer Grover Norquist's stated desire "to shrink (government) down to the size where we can drown it in the bathtub."

"Because Republicans aren't comfortable with the centralized federal government, and that it's actually a tool to solve challenges," Tomlinson said, "their responses to these national challenges (like Hurricane Katrina and the 2008 Stock Market crash) is always chaotic. They just don't get it. They rush to throw water on flames and don't think comprehensively about what is the best, most targeted use of this wide government apparatus we have."

Liked this post? Follow this blog to get more.