Bishop sets news conference in Brunswick on hate-crimes law 
---
By Jonathan Grant
@Barmbleman
Teresa Tomlinson's surging U.S. Senate campaign received another big boost Monday with the endorsement of A.M.E. Bishop Reginald T. Jackson, who presides over more than 500 African Methodist Episcopal churches in Georgia. Jackson said, "Tomlinson possesses integrity, empathy, courage, and a heart for the people."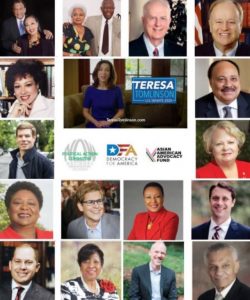 A former two-term mayor of Columbus, Tomlinson has lapped the Democrat field in gaining support from elected officials as well as community and civil rights leaders. She has twice as many endorsements as her major competitor, onetime Congressional candidate Jon Ossoff, and more than the other six Democrats in the race combined. She is also leading Democrats in in-state donations, with a $400K edge and three times as many Georgia donors as Ossoff, who relies on out-of-state money to fund his campaign.
Jackson, a longtime advocate for social justice, has been a prominent leader in efforts to pass a hate crimes bill in Georgia, one of only four states without such a law. A hate crimes bill passed the Georgia House of Representatives last year but has stalled in the Senate. (See "Georgia can't even pass a weak hate crimes bill. Wonder why?") 
Following an alleged racist plot to attack Bethel A.M.E. Church in Gainesville by a white teenager last November, Jackson renewed the push for passage, acting in concert with the Legislative Black Caucus.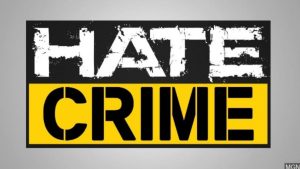 Jackson's endorsement of Tomlinson comes on the eve of his scheduled Tuesday press conference at Brunswick's Old City Hall with Sen. Lester Jackson (D-Savannah) and Rep. Al Williams (D-Hinesville) "to address the resurgence of hate crimes in Georgia and again push for a new hate crimes law to be enacted in the state."
Brunswick has been the focus of national attention and outrage since a video was released of the killing of unarmed black jogger Ahmaud Arbery by white vigilantes Greg and Travis McMichael. While Arbery was shot to death February 23, local police had refused to make any arrests in the case, and Waycross District Attorney George Barnhill wrote a letter exonerating the McMichaels even though he had recused himself from the case. However, when the Georgia Bureau of Investigation was called in, GBI agents quickly swore out warrants for both McMichaels on charges of murder and aggravated assault. The U.S. Department of Justice is expected to investigate the case as well, and may bring hate crime charges against the McMichaels.
As a Senator, Tomlinson says she would "support increased resources for the federal prosecution of hate crimes, domestic terrorism and white supremacist organizations."
Tomlinson is calling on Georgia to pass House Bill 426, the current hate crimes legislation before the General Assembly: "Georgia is one of only four states in America not to have any hate crime laws. After the February lynching of Ahmaud Arbery and the belated arrest of his killers last week, Georgia must pass hate crime legislation to honor the memory of Ahmaud and to ensure that justice is served in any future hate crimes."
She's supporting the Georgia NAACP's #WeAreDoneDying petition drive through her social media and emails to  followers.
"She will take the fight to David Perdue"
From Jackon's endorsement, released today:
I believe we must choose the best candidate to take on the incumbent, David Perdue. After meeting and having discussions with the candidates and watching the debates particularly the one last Sunday, I am convinced that the best candidate to be the U.S. Senator from Georgia is Teresa Tomlinson, the former Mayor of Columbus, Georgia. In fact, it is her record as Mayor of Columbus that separates her from the other candidates. Under her leadership, Columbus was ranked one of the "25 Best Run Cities in America." Citizens of Columbus were blessed with a leader whose administration improved the quality of life, addressed difficult issues, and proved herself not only competent, but visionary.

I fully trust that Tomlinson will provide the same leadership in the U.S. Senate. Teresa Tomlinson possesses integrity, empathy, courage, and a heart for the people. I wholeheartedly give her my personal endorsement. …On behalf of the citizens of Georgia she will take the fight to David Perdue and make us proud that a person of character and commitment represents Georgia in the United States Senate."
---
Disclosure: I also endorse Teresa Tomlinson. She really is a stronger candidate in Georgia, where it counts.

Liked this post? Follow this blog to get more.