By Jonathan Grant
@Brambleman
Sentencing: Dec 18, 9:30 a.m. Dawson County Courthouse
After all these years, the "Pumpkin Patch" trial of Nydia Tisdale in Dawson County, Georgia is coming to a close. I hope the jury deliberates less than five minutes before acquitting her. The Dawson County District Attorney and Sheriff's Office should be ashamed.
Anyway, the process continues. Nydia on Facebook:
  "The trial of citizen journalist Nydia Tisdale continues on Monday, December 4 at 9 a.m. for closing arguments and jury charges in the Dawson County Government Center, 4th Floor, Courtroom C, 25 Justice Way, Dawsonville, Georgia 30534, and is OPEN TO THE PUBLIC to attend. #galegal#gapol"
Nydia was arrested while trying to video record a public Republican rally near Dawsonville. Now she's on trial on criminal charges after allegedly resisting arrest.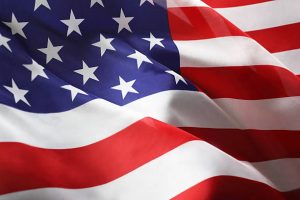 Please understand Nydia Tisdale is a First Amendment hero. She's been doing this for years. In 2012, I wrote an article about the time she was thrown out of a Cumming City Council meeting for attempting to record a public session.  The Georgia First Amendment Foundation gave Tisdale the Open Government Hero award in 2015, the year after she was assault-arrested by a Dawson County sheriff's captain while filming political speeches. High-ranking GOP officials at the event watched as it happened.
"With him pushing his groin against my buttocks I felt like I was being raped with my clothes on," Tisdale told jurors, describing the 2014 incident at Burt's Pumpkin Farm.
Governor Nathan Deal should have been forced to testify at the trial, since he was an eyewitness. We do get a great quote from the District Attorney, who thinks Nydia should go to jail for five years for brandishing a camera in a menacing fashion: "(Governor Nathan Deal) wasn't doing anything for the state of Georgia" at the rally.
Amen to that.
It's an embarrassingly weak case for the District Attorney. I hope he realizes that it's better for him to lose than win.
Here's the latest coverage in the ajc. 
Here's a recap of Nydia's testimony. 
Below is Nydia's video of the incident in question.

Liked this post? Follow this blog to get more.