FREE JOHN NOEL!  (OK, he hasn't been arrested yet.)
When John Noel showed up to speak as a public witness Monday at the Georgia Public Service Commission, Chairman Stan Wise cut him off, claiming that, as a PSC candidate he had "other forums." Noel was irritated at the censorship. He'd spoken at the PSC several times before, as a legislator, later as an energy-efficiency expert, and most recently in June—as a PSC candidate. So what happened between June and now?
Well, there was this. Needless to say, Wise is not a big fan of Noel, who wants to take the PSC seat of the chairman's buddy, Chuck Eaton.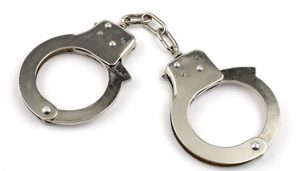 Not to be denied, Noel took matters into his own hands and produced a guerrilla video in the hearing room during a lunch break. Funny thing: Noel didn't realize the microphone was hot. So he got his testimony into the record, after all! Although Wise missed the show, the PSC chairman was angered, and after consulting with his attorneys–that is, Georgia Power attorneys–Wise quoted a Georgia Code section he didn't understand and talked about Noel being led out of the room in handcuffs. And it made the news. Noel told EnergyWire reporter Kristi  E. Swartz that Wise "is trying to sic the Troutman Sanders lawyers on me. But it won't work. Wise is the only person that should be led out of that building in handcuffs over Vogtle."
Let's hope Noel stays out of jail. Unafraid of the legal consequences, Noel posted this message on Facebook, along with his guerrilla video.  You can download the video below.
Speaking Truth to Power

Noel: "I intended to speak Monday at the Georgia Public Service Commission about the economics of the $25 billion Vogtle Nuclear Plant and its alternatives, but thin-skinned Chairman Stan Wise shut down my testimony before I began. Then again, it's obvious that the PSC isn't listening to the public. Nevertheless, I was determined to get my message out, so during Wednesday's lunch break, I testified in the PSC's empty hearing room. Fitting, because if you're a Georgia Power ratepayer, no one on the PSC is listening to you, anyway.

Here's my testimony, which has angered Wise even more. Now, he's grumbling about having me arrested and led from the hearing room in handcuffs. And that just makes me more determined to Speak Truth to Power."
Download John Noel – Truth to Power

Liked this post? Follow this blog to get more.