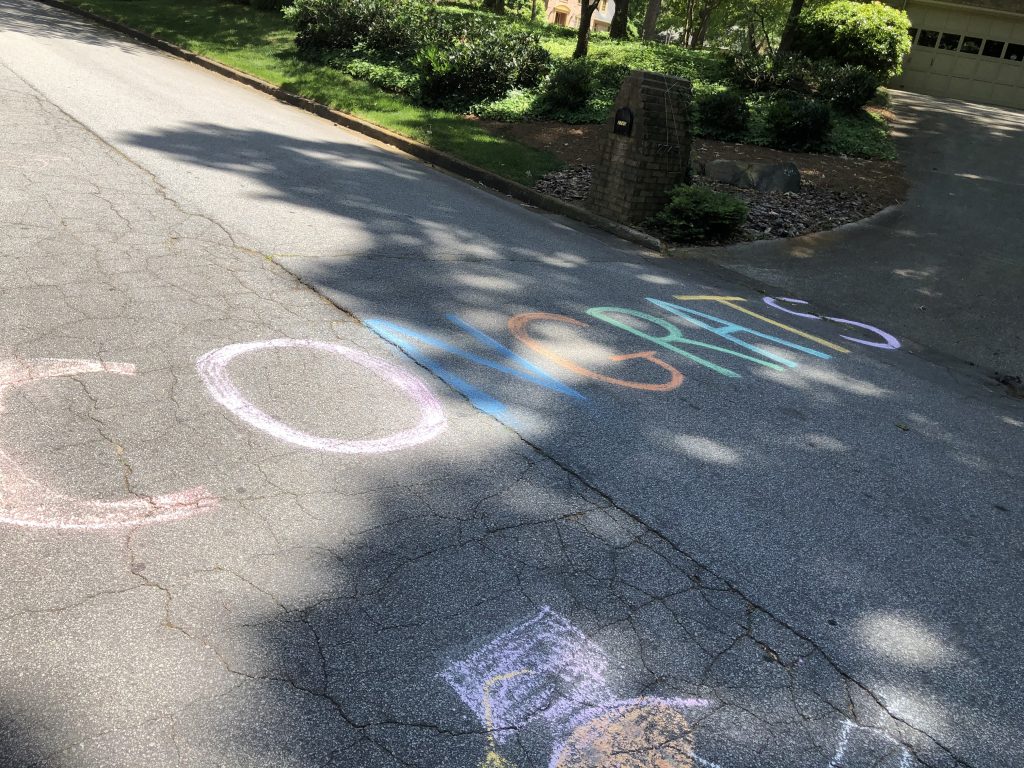 By Jonathan Grant
@Brambleman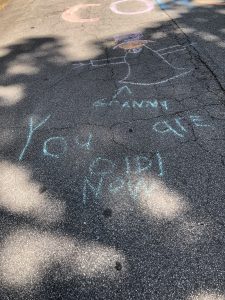 I took time off from working on an article about Teresa Tomlinson after I heard fire engine sirens.  Judy came to my office to tell me that there was a graduation parade for the neighborhood's 2020 graduates, including fifth graders from Fvansdale Elecmentary, which is right up the street from our house—where our children attended, once upon a time. Of course, they graduated with full ceremonies, but thanks to this nasty plague, that's off for this crop of kids.
Anyway, I went outside and took pictures of the long line of cars and fire trucks coming down the street. Now, Brambleman is about Georgia politics, history, and other stuff. While I was taking the pictures, mainly because I just like taking pictures, especially of balloons, I was thinking this is definitely other stuff, but then I realized  the Classes of 2020 deserved to have its unique graduation ceremony recorded, so here is today's history, Evans Road edition. Go Eagles! Go Cougars! Go Vikings!

Liked this post? Follow this blog to get more.