Above: Lucy McBath, Sally Harrell, and several new colleagues at Indivisible Georgia Sixth District's "We Flipped the Sixth" Celebration earlier this month
---
Jonathan Grant
@Brambleman
The pace hasn't slowed for Sally Harrell since winning North DeKalb-based Senate District 40 on Nov. 6. Meet-and-greets, fundraisers, and rallies have been replaced on her calendar by orientations, training sessions, and meetings. Lots of meetings. "I've been really, really busy," she said over coffee recently, taking time out to discuss the upcoming General Assembly session, which opens Jan. 14.
The big flip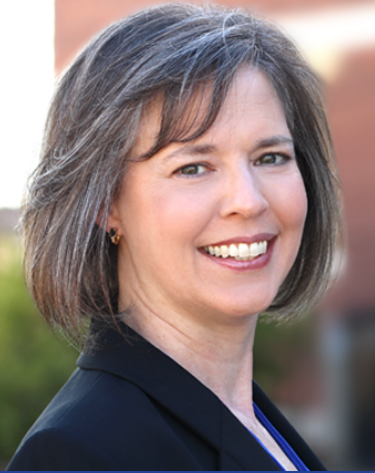 SD40 was a bright spot for Democrats this year. Harrell was the only Democratic challenger to unseat an Incumbent GOP senator. Not only did she beat 20-year incumbent Fran Millar by nearly 10 points, but four State House seats that share turf with SD40 also flipped red to blue (51, 79, 80, and 95). All these active local campaigns helped fuel the huge 60-40 margin in North DeKalb that propelled Lucy McBath to her one-point victory over Karen Handel in the Sixth Congressional District, overshadowing her losses in Fulton and Cobb.
Despite a stronger than usual showing, Democrats were unable to break the GOP's grip on statewide offices. So, instead of her hoped-for alliance with Stacey Abrams as governor, Harrell—a veteran of three terms in the House—is gearing up to deal with Brian Kemp. "It's taken a lot of thought about how to be effective with a Kemp administration," she said. "I'm still formulating my agenda."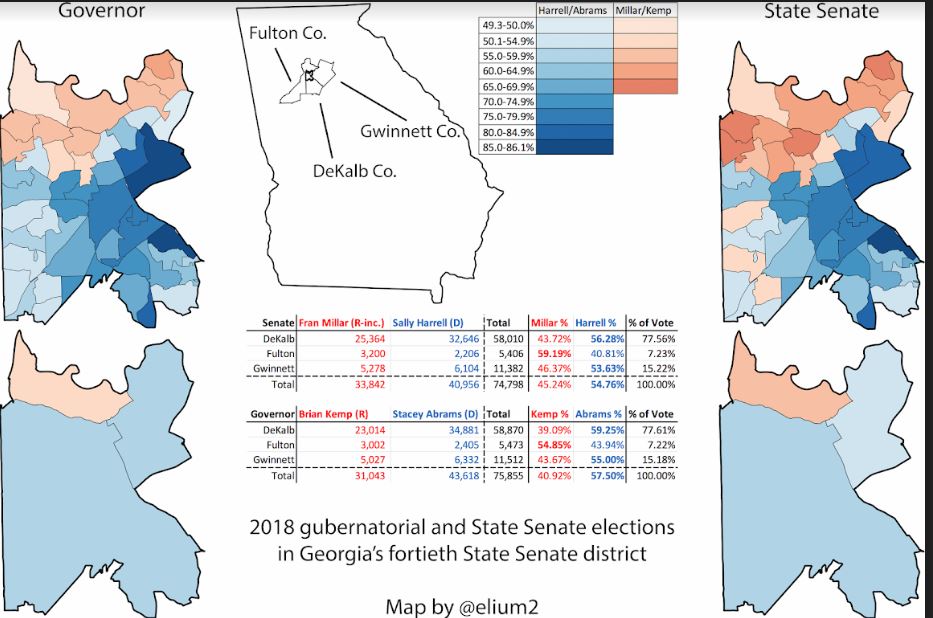 ---
Priorities: "My first bill is going to be a gun bill"
She'll get Kemp's attention quickly, "My first bill is going to be a gun bill," she said. "First thing in, I'm going to draft legislation to repeal campus carry."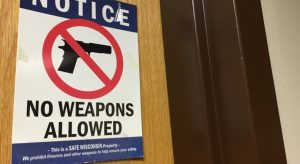 She's referring to HB 280, which allowed gun owners with concealed carry permits to bring guns onto college campuses, was approved by the General Assembly and signed by Gov. Nathan Deal in 2017. The Senate vote was largely along party lines, with the notable exception of Harrell's predecessor. Fran Millar was one of the few Republicans to vote against it. "I'm representing the district on this," she noted, but it's clear that gun safety and gun law reform is close to her heart.
Harrell is also looking at healthcare issues, her major interest during her three terms in the House (1999-2004). She advocates a Medicaid expansion, which Georgia's GOP politicians have steadfastly opposed despite widespread public support for the measure, including a majority of Republicans  In an AJC  poll this January, 73 percent of Georgians supported Medicaid expansion.
---
Election reform and redistricting
Legislators will be looking at recommendations from the Secretary of State's Secure, Accessible & Fair Elections (SAFE) Commission, which will hold one more meeting in January before making recommendations to cure the serious ills of Georgia's flawed elections system. Meanwhile, that system's former custodian will sit in the governor's office thanks to years of gaming the system, capped off by this trick.
As for making changes, Harrell supports "paper ballots all the way, with the optical scan. Not these bar codes." She expects to see a lot of information coming from Stacey Abrams and Fair Fight Georgia, plaintiffs in a legal challenge to Georgia elections system. Harrell expects the Democratic caucus to take on the issue in "a unified approach."
Another key issue for Harrell: redistricting and fair representation. Georgia's Democratic voters will be under-represented in the General Assembly even after a suburban Blue Wave brought a net gain of eleven House and two Senate seats.
"Senator (Elena) Parent has taken the lead on legislation creating a nonpartisan (redistricting) commission," Harrell noted. "I support that, taking redistricting out of the Legislature." She says she'll also be working with Fair Districts GA, a group that advocates statewide for redistricting reform to limit gerrymandering. Harrell hopes she can work with Republicans on the issue as well as Democrats.
"People complain all the time that they don't like the polarization of politics," Harrell said. "I explain that it's the way the lines are drawn that's driving the polarization. and if you want things to be less polarized you have to address gerrymandering," since safe Republican and Democratic districts yield politicians who don't feel a need to appeal to people on the other side of the aisle. "Once (people) make that connection, they become advocates for controlling gerrymandering."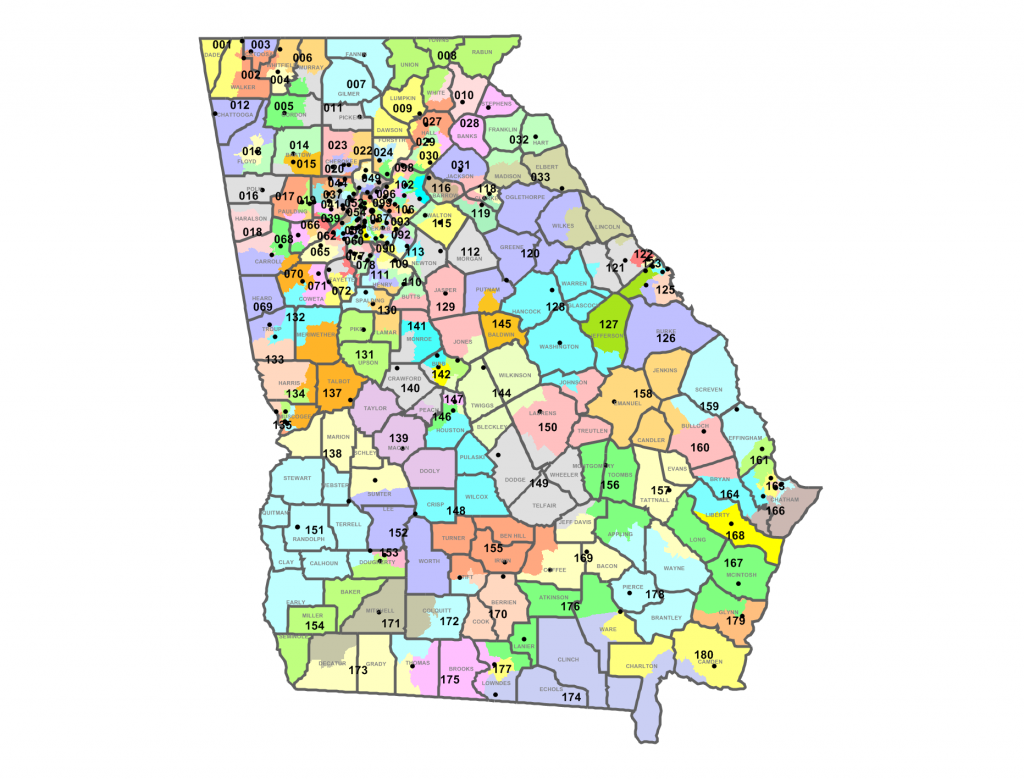 ---
Signs of change?
It will be an uphill battle to pass Progressive legislation like Harrell's Campus Carry repeal, but as the saying goes, elections have consequences and the GOP now sees cracks in the foundation of its majority. Suburban Atlanta GOP legislators endured several close calls, and a dozen Red seats are vulnerable in 2020.
Could Republican fear bring an improved working environment for Democratic legislators? Harrell said she sees signs of change: "I am hearing from other legislators that have been down at the Capitol for a while that things are already feeling different to them, in a good way. Republicans are acting differently, acting better toward them."
Republicans are talking about pocketbook issues, instead of red-meat culture battles. House Speaker David Ralston would like to avoid a religious liberty fight like those that have roiled the waters in recent years. Of course, signing such a bill was a focal point of Kemp's campaign. Significantly, since the election, Kemp has been quiet on his promise of out-harshing even Mississippi's anti-abortion law, which was struck down in court by a federal judge soon after Georgia's election.
Not all Republicans will behave. On the opposite side of the gun issue, Rep. Matt Gurtler has proposed legislation allowing gun owners to carry weapons in public without a permit. Kemp has said he supports the concept of "Constitutional Carry,", but will the GOP have the stomach to push such a hot-button issue when so many suburban seats are at risk?
All politics is local
Representing the 40th means being familiar with issues affecting three of Georgia's most populous counties. In addition, there are nine cities in Harrell's district. She's also tracking down a rumor that one of her constituents lives in the City of Atlanta.
This means spending time getting to know dozens of local officials. During our conversation, she said that her next-day schedule included meetings at lunch with Dunwoody's City Council and in the evening with Peachtree Corners Council.
Harrell said local officials have a core message: Don't let the state interfere with city ordinances. Speaking of such interference, she doesn't support a state takeover of Atlanta's Hartsfield-Jackson Airport.
Since many of the cities in the 40th are very young, there are kinks to work out and proposed changes to city charters. Harrell said she's spent the last six weeks embracing that part of her job, visiting all three counties to get to know the issues facing school board members, county commissioners, mayors, and council members.
Bottom line: values count
The old wisdom held that new legislators should sit down and shut up. But that was then, and this is now. "Democrats have to stand for something," said Harrell, who has a special status in her freshman class as the only veteran lawmaker. "I'm encouraging newer legislators to speak their mind, to stir things up, to stick to their values."
Nearly two decades ago, when the General Assembly was in the middle of a sea change from Blue to Red, Harrell wanted something around to keep her focused on what was important, so she drew up her core Democratic values on a yellow card and kept them with her at her desk. She made them a centerpiece of her campaign this year, and she'll be taking her yellow card with her when she returns to the Capitol.

Liked this post? Follow this blog to get more.