---
If he isn't eligible to run in District 91, how can he keep his House seat? Did Jones duck the issue when he quit the race?
Jonathan Grant
@Brambleman
So this happened. I just got a comment on most recent post about Rep. Vernon Jones from the man himself. In the comment section of "Man overboard! In midst of residence challenge, Georgia Rep. Vernon Jones jumps to Trump," Jones wrote:
To the author of this fake news, there are So many errors in your story. It's called reckless journalism. For example, (c)all Robin McDonald and ask if my Buckhead address was in DeKalb or Fulton county? Unless you are not to lazy to check for yourself! You are just part of the liberal cabal!
I deny the allegations, by the way. And I was just going to let the issue go, but since there's a question people are asking, I figured I ought to post an update. If you aren't familiar with Jones, he's a divisive, negative force in DeKalb County politics. He served two controversial terms terms as DeKalb's chief executive officer and was successfully sued for racial discrimination. Since then his star has dimmed. He ran for U.S. Senate, Congress, and DeKalb sheriff, failing each time. He ended up back where he started, in the Georgia House of Representatives. His Wikipedia page is more interesting than most, and it's worth noting that he was born on Halloween.
The Tale of the Suspect Address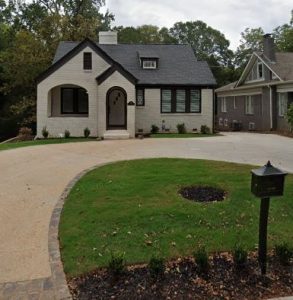 He's talking about an old controversy, when he was caught out for voting at the wrong address. The point of my story wasn't whether it was in Fulton or DeKalb. In fact, I don't mention it. The point I made was that he lived on Peachtree Road, not at 5560 Mayfair Crossing Drive in Lithonia, which was where he was registered to vote. My article mentions that he changed his voting registration after his "mistake" was realized.
Or so we thought. Funny thing is, despite moving two decades ago, he's still registered to vote at Mayfair Crossing Drive. That address is in House District 91, which Jones has represented in the General Assembly since 2017. However, the address has caused problems over the years. In 2012, he filed to run in House District 94, now represented by Karen Bennett. When a blogger at Georgia Unfiltered called him out for living outside his district, he promptly withdrew from the race, citing "conflict of interest," failing to address the charge.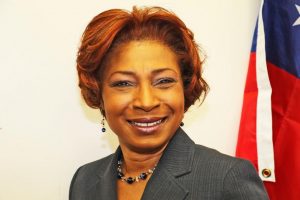 His residency wasn't challenged when he ran in 2016, eventually winning a runoff against Rockdale community activist Rhonda Taylor in the heavily Democratic District. In 2018, he wasn't challenged, but this year Taylor came back. A district voter, Faye Coffield, filed a residency challenge against Jones, claiming he lived on Moreland Avenue in Atlanta, in House District 89. She hired lawyers and brought receipts. A hearing was set, and cancelled. While Jones denied the charges as "baseless," he hasn't offered any evidence to counter Coffield's claim. For background, see "Man Overboard!"
---
The Faye Coffield complaint
---
Distraction time: saying the loud part quietly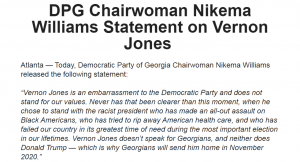 Vernon–a bit Trump to begin with–endorsed President Donald Trump's re-election. The MAGA world cheered and gave him 100K Twitter followers along with fifteen minutes of fame on Fox News and similar media. Angry Democrats sought retribution for what they saw as an act of treason. He announced he was resigning his seat in the House. But there was a problem with that, inasmuch as that didn't clear up his legal problem regarding Coffield's complaint. So, very quickly, he wrote an oddly-worded letter to the Georgia Secretary of State requesting his removal from the June 9 primary ballot. That request was granted.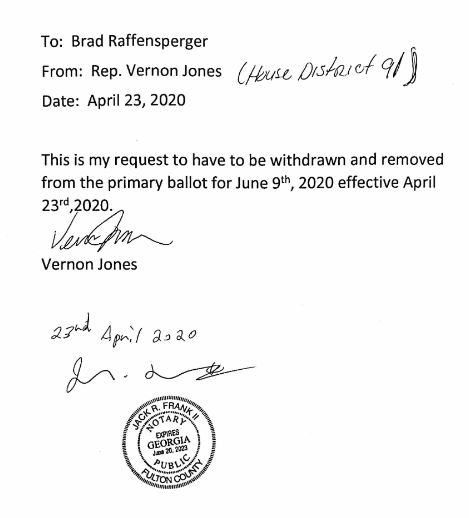 ---
Commentary
I'm not denying Jones loves his Trump. After all, he's always been a Trumpy kind of guy: pro-NRA, anti-immigrant, reactionary on the environment, and gay-unfriendly. However, the timing of his endorsement, coming before the Democratic primary is more than a little suspicious, even for Jones.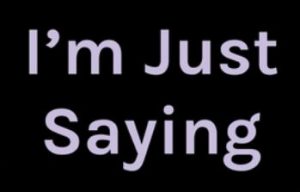 Does it make sense, even for a man with Jones' sometimes unfathomable motives, to endorse Trump before the primary when there's no Republican in the race? Win and he's in. Or maybe there was no chance of winning. Jones made it appear that he was withdrawing due to his break with the Democratic Party. He never explained why he was withdrawing from the race. It's extremely doubtful Jones would have successfully defended himself against the challenge and stayed on the ballot. That's the crux of the issue.
Losing a contested evidentiary proceeding would have been beyond embarrassing. Making false statements about voting registration are crimes. It also would mean that he wasn't eligible to remain in the General Assembly. Here's a solution: Create a huge distraction before his credibility was completely shot. Take the off-ramp, or as I put it, jump ship! After all, MAGA world has low standards for credibility, and sure enough, it has s certainly embraced him.
What's amazing–and disappointing–is that the media, for the most part, played along with his game. The media largely ignored the challenge, focusing instead on the show Jones was putting on. He stumbled through all this with his reputation–such as it is–unscathed. .Give Jones credit..Creating a loud distraction to distract from the real issue is very Trumpy, or in this case, Vernonesque. Suggested reading:AJC reporter Bill Torpy's article: "Vernon's last stand: Again."
---
Yeah, but is he running?
So. Is Jones gone from the political scene, other than his MAGA noise making? I've heard rumors that he would run as an independent or write-in canddidate. Unlikely. He was a marginal player with a bad reputation already, and now he's burned all bridges to the Democratic Party down to the pilings. The district is more than 70 percent Democratic. The four precincts in DeKalb are a whopping 98 percent Blue. So when he speaks for Trump, he is not speaking for the vast majority of his constituents.
There are also ballot access issues involved, like collecting 2,096 signatures by Aug. 14 to get on the November ballot as an independent. Still, who knows? I sent Jones a message on Twitter: "Good morning, Rep. Jones: I'm hearing rumors that you're planning to run for HD 91 as an Independent or perhaps a write-in candidate. Is this true? Do you have any plans to run for re-election? Asking for my blog. Thanks!"
No response, until he took exception to my previous post.
On the other hand, Coffield attorney Carey Miller stated, "If Representative Jones's withdrawal is rescinded or is otherwise ineffective for any reason, we will proceed to the Hearing on the merits of whether Mr. Jones has continuously resided within House District 91 as the law requires."
So Jones would have that to look forward to. Bear in mind that if he wasn't eligible to run in the district because he doesn't live at the Mayfair Crossing address, Jones isn't eligible to vote there, either. And when he railed at me, Jones didn't challenge the essential facts of the story, just something that wasn't mentioned and didn't matter.
I brought this matter to the attention of the members and director of DeKalb County Board of Registration and Elections, since they seem to have a hand in perpetrating Jones's questionable voting registration status for the past twenty years, give or take.
Letter to DeKalb Elections Board

---
So far, no response.

Liked this post? Follow this blog to get more.