Jonathan Grant
@Brambleman
Above: Week One primary runoff vote totals for DeKalb County, which declined to open additional polling sites outside its Memorial Drive office. So no early voting inside Georgia's Sixth District, home to 100,000 DeKalb voters. This was a terrible decision, and quite vote-suppressing, though the Board would never admit it. Here's the background.
DeKalb's countywide turnout so far: 0.003 (3/10ths of 1 percent) Source: DeKalb Board of Elections
If you're a DeKalb voter and don't want to drive to the Board of Elections offices, vote absentee. Check out the foolproof steps to voting absentee.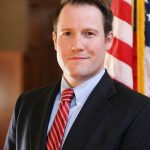 Also, there's other breaking DeKalb County voting news.
Turns out Rep. Scott Holcomb's been getting robbed of hundreds of votes every election since 2012.

Liked this post? Follow this blog to get more.