Two Georgia Public Service Commission seats are up for election in 2018. Plant Vogtle will be an issue across the state next year.
BACKGROUND: Georgia Power is building out Nuclear Plant Vogtle Units 3 and 4 despite massive cost overruns (it's at $25 billion plus), bankruptcies, and mismanagement. Thanks to pro-utility Senate Bill 31 passed in 2009, ratepayers have been forced to pay financing costs (averaging $100 a year per customer) and therefore bearing the risk of construction, although Georgia Power alone will reap the profits. No wonder they want to keep going, right?
Hearings are currently underway that will result in a February vote by commissioners, who are elected statewide, on whether to approve continued construction. One of them plans to cast a pro-Vogtle vote, and then quit to go work for utilities. Really. 
Read more Plant Vogtle here.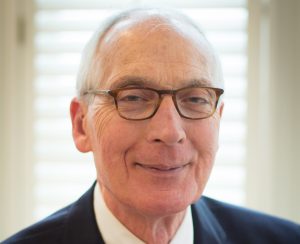 One public witness appeared today, and he had some noteworthy things to say. Philip Tague is President of AMLI Residential, a large apartment company with 25,000 tenants, 4,000 of them in Atlanta and Georgia Power customers. He said the company surveyed residents, who didn't anything about Plant Vogtle. When informed about Vogtle's construction delays and cost overruns, "they became uniformly angry."
According to the survey, AMLI's  Sustainable Living Index, 84 percent of 2,800 residents surveyed say living in a sustainable or green home is important to them, while 85 percent say it is beneficial to their long-term health.
In arguing against continued construction, Tague said that the investment community believed the commission was a rubber stamp for Georgia Power, which was not willing to accept the risk other businesses take on their projects. He also noted that in his dealings with the company, he'd found Georgia Power's culture to be "autocratic, generally uncommunicative and non-transparent as well as unhelpful" and that's why we are where we are, after "thousands of mistakes and a lot of bad luck."
Related: PSC Candidate John Noel calls for PSC Chairman's immediate resignation.

Liked this post? Follow this blog to get more.