So, this happened today. Georgia Senator Michael Williams decided to go all Bulldog during the opening day of the Georgia General Assembly, which happens not to be the big deal in Atlanta today. Not compared to the national college football championship going on tonight between the Georgia Bulldogs and Alabama's Crimson Tide. (Disclosure: I'm a UGA alum. Go Dawgs!)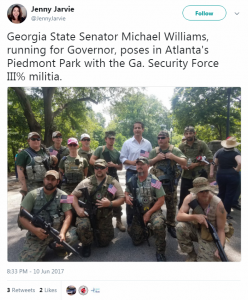 Anyway, Georgia State Senator, MAGA gubernatorial candidate and militia fanboy Michael Williams decided to use the occasion to take a poke at one of his rivals, alleged frontrunner and Lt. Gov. Casey Cagle, who once played football at Georgia Southern.
(By the way, Williams, and Georgia's incomparably incomepetent and hyperpartisan Secretary of State, Brian Kemp, are probably the most unpalatable general election candidates in the GOP field this year.)
And that's where things went wrong thanks to opposition research or social media or whatever. Maybe not in Williams' mind, but still. Awkward. And not in the way Williams thought. I'll let pictures tell the story from here.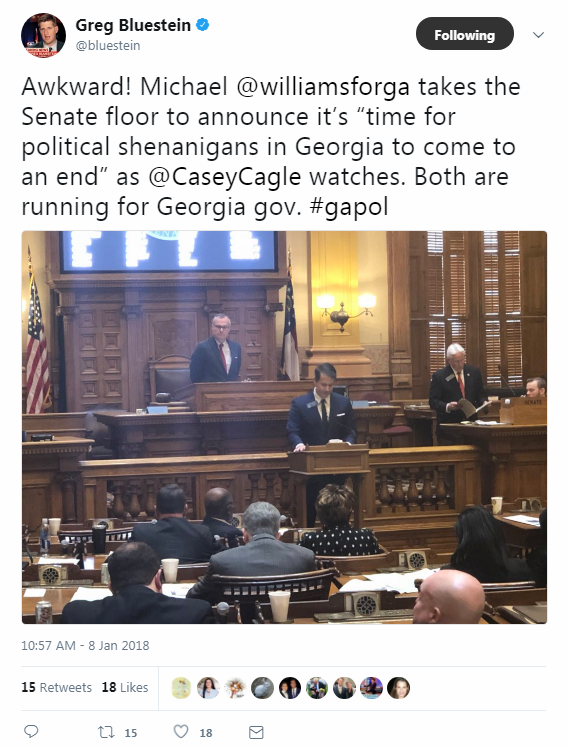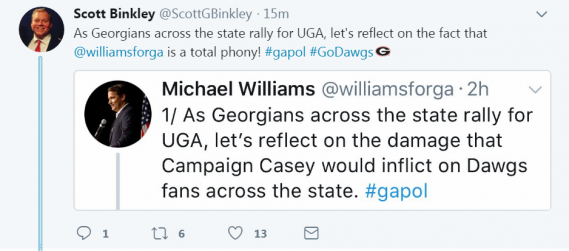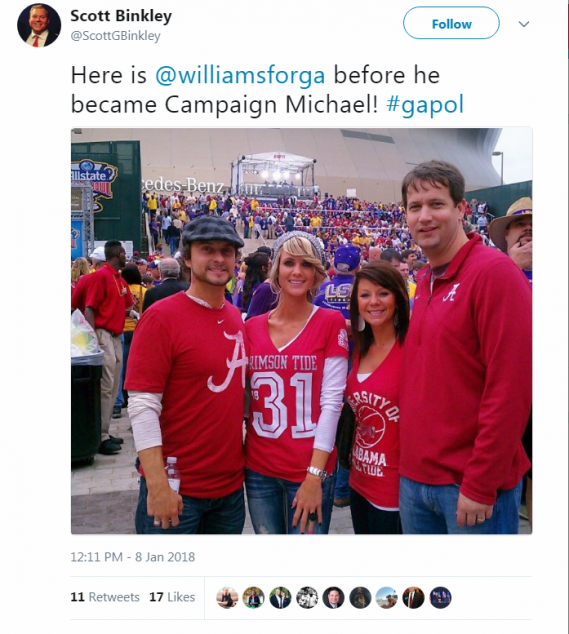 Liked this post? Follow this blog to get more.