Jonathan Grant
@Brambleman
Go on, scroll down to the list of pro-Vogtle legislators if you want. I don't blame you. My state senator is on it. That $100 a year fee on your Georgia Power bill is called the Nuclear Construction Cost Recovery Fee. The Georgia Public Service Commission voted recently to lower it by a buck a month, but it wasn't tightening the leash on Georgia Power, because that's not how the PSC rolls. The reduction is a result of a lower corporate tax rate and a payback from bankrupt nuclear contractor Toshiba.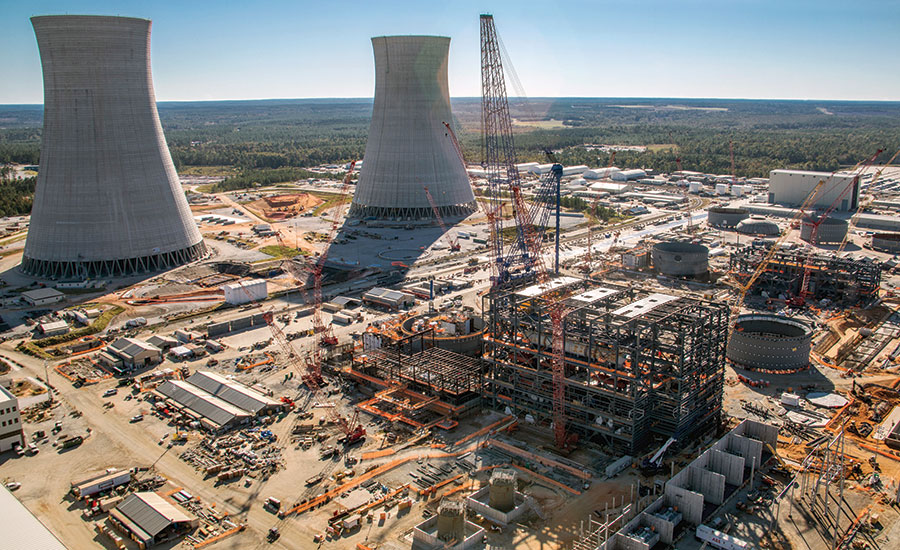 The money pit
Georgia Power's Plant Vogtle: What's the cost now—$30 billion? The sad truth is that it doesn't matter, because the cost will go up again. The plant was supposed to be online already, but its scheduled completion date is now several years away, and it may never be completed despite the fact that Georgia Power stacked the political deck in its favor. Nuclear power plants aren't just horribly expensive, they represent a unique security risk in this age of cyberterrorism. Nothing lasts forever, but a radioactive waste site comes close.
Every utility in the nation has taken these issues into account, except for Georgia Power. That's why Vogtle is the only remaining plant under construction in the U.S., the result of corporate arrogance and way too much political clout.
I served as PSC spokesman in the 1980s, when Plant Vogtle Units 1 & 2 went on line. Over the life of that project, costs skyrocketed more than 1,000%. A similar outcome for Units 3 and 4 was entirely predictable. Bear it mind, a utility earns its return on assets in service; the more expensive the asset, the more profit the utility makes. But even for a monopoly, there are limits, as Georgia Power is finding out.
Having politicians in its pocket was supposed to make everything go smoother. A generation after the first go-round, Georgia Power has done everything possible to shift the risk away from its shareholders and onto ratepayers, taxpayers, and partners. Georgia Power captured its regulators. Even the Feds were all gung-ho. Nuclear seemed like the the environmental thing to do!
The all-GOP Public Service Commission—which has served as a rubber-stamp for Georgia Power over the past decade—proved to be a grotesque embarrassment to Georgia voters. Last year, when PSC member Tim Echols made the motion to approve continued construction on the plant, he called Vogtle Units 3 and 4 "our reactors." If that's not a tell he was in bed with Georgia Power on this, I don't know what is. Unfortunately, we can't kick Echols out of office this year, but there are two Republican PSC incumbents up for re-election this year. Let's just get rid of them. Vote for Democrats Dawn Randolph and Lindy Miller.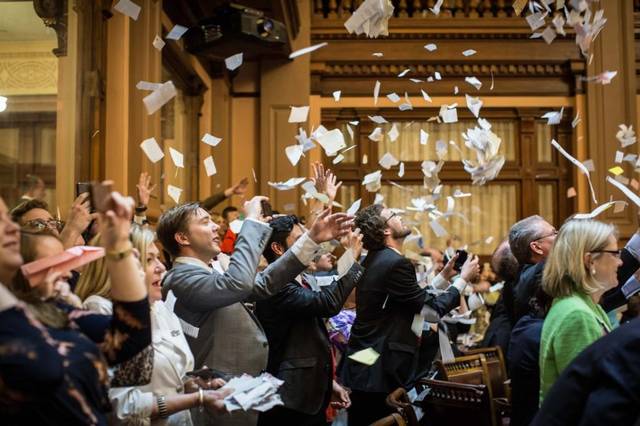 Great job, legislators!
Over the past several years, residential customers have been paying $100 a year to finance the plant's construction regardless of whether they ever receive any electricity from the plant. That's thanks to a perversion of standard regulatory practice enacted by the Georgia General Assembly in 2009 with passage of Senate Bill 31.
Traditionally, regulators don't allow utilities to profit from their investments until facilities are put in service: "Used and useful" is the term of art. That is to say shareholders would bear the costs of constructing new projects and reap profits from their successful completion. Since utilities are typically monopolies, such regulatory principles serve as a substitute for competition. They force utilities to use caution and good judgment in their planning. This principle also matches customers to product: Customers who move away or die shouldn't have to pay for something they aren't going to benefit from. Here's some background on the infamous legislation.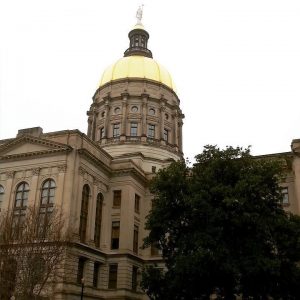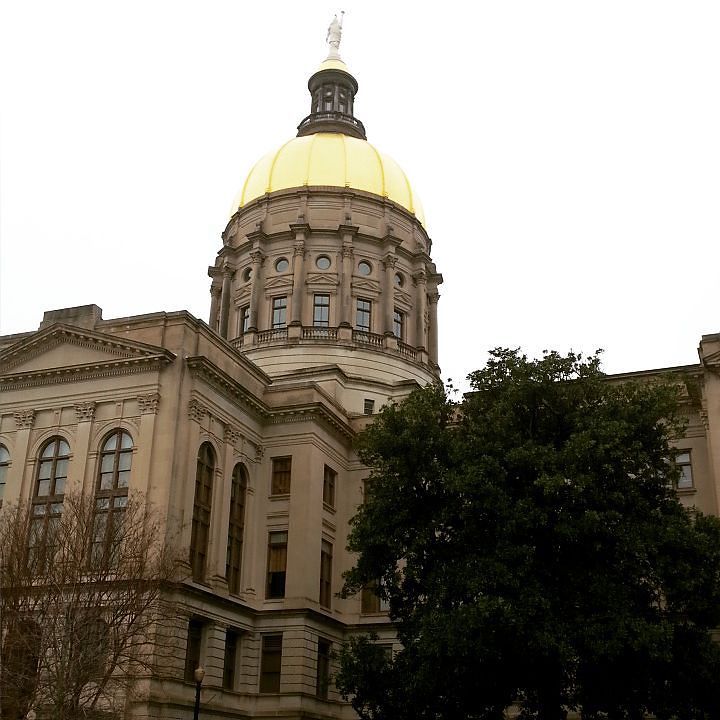 SB31 was a reverse Robin Hood bill, passed during the depths of the Great Recession. If Georgia Power had been forced to play with its own money to build the plant, they would have had second thoughts about building Vogtle, and in all likelihood, scrapped the plans. And maybe even turned to renewables. Just kidding! They'll have to be forced to embrace solar power, because they don't own the sun.
Georgia Power already has some of the highest rates in the nation and we can expect to see double-digit increases whether or not the plant is completed, because Georgia Power ain't gonna stop construction without getting some sort of plea deal from the PSC to avoid going bankrupt. Or the power company could bypass the PSC again, like it did in 2009, and get "regulatory reform" from the General Assembly. Or maybe it's too late.
Which brings us back to the point of identifying those legislators who voted for SB31, thereby enabling Georgia Power to take customers' money to build a plant that would profit shareholders.
In 2009, the Georgia Senate voted 38-16 and House voted 107-66 for passage. The vote was largely (but not entirely) along party lines. Gov. Sonny Perdue signed it right quck. A handful of Republicans voted against it,  and several Democrats voted for it. Future Speaker of the House David Ralston voted "No." Democrat Karla Drenner voted Yea but had a change of heart, and later tried twice to undo the damage, but that legislation went nowhere. Several black Democratic legislators voted for SB 31 and against their constituents' interests. Two still in office (Rep. Gloria Frazier and Sen. Valencia Seay) face token Republican opposition: William Harris and Tommy Smith, respectively. Neither challenger has even bothered to put up a website, so it's hard to take them seriously.
At least 18 legislators who voted for SB31 are still in office and running unopposed this year. More on them later. There were a few no-shows: Future gubernatorial candidate Stacey Abrams, Pam Stephenson, Gerald Greene did not vote on the bill and were marked as excused. Republican Ron Stephens of Savannah didn't vote on it..

Second thoughts
Georgia's political establishment is in bed with Plant Vogtle. Too big to fail! Even the unions are backing PSC member Chuck Eaton because Vogtle means thousands of jobs. But, like I said, there are limits. Support for Vogtle is collapsing. Partners want out. Oglethorpe Power is getting leery as well; the power generation arm for the state's EMCs agreeing to proceed with the troubled project. but calling for a cap on their portion of the costs. On Monday, the Municipal Electric Authority of Georgia's board voted unanimously to keep marching.
There was a bill passed last session that rescinds SB31's treatment of Construction Work in Progress for future plants, but not for Vogtle—a feeble admission of a past mistake. And pro-Vogtle legislators are starting to balk, which is funny in a sick-joke kind of way. Just a few days ago, 22 legislators—including many in leadership positions—freaked out over the cost overruns and signed a letter calling for cost caps. Thanks for caring, folks, but too late! Irony alert: Four of them voted to give us Plant Vogtle in the first place. Two of them—Jan Jones and Sharon Cooper—are listed below. One of them, Jay Powell (R-Camilla), was a cosponsor of SB31, is running unopposed in the general election.
So here they are, if not mentioned above, the Georgia legislators with opposition this year who voted for Senate Bill 31, thereby enabling the Plant Vogtle boondoggle. (Current offices are listed,) Think about that on election day!
U.S. Representatives
(voted for SB 31 while in Georgia House)
Rep. Buddy Carter (R-Pooler)   1st District     Opponent: Lisa Ring (website)
Barry Loudermilk R-Cassville   11th District   Opponent: Flynn Broady (website)
Doug Collins R – Gainesville     9th District    Opponent: Josh McCall (website)
Tom Graves R- Calhoun          14th District     Opponent: Steven Foster
State Representatives
Sharon Cooper  (R-Marietta) District 43        Opponent: Luisa Wakeman (website)
Clay Cox (R-Lilburn) District 108                    Opponent: Jasmine Clark (website) 
Katie Dempsey (R-Rome) District 13              Opponent: John Burnette (website)
Matt Dollar (R-Marietta) District 45              Opponent: Essence Johnson (website) 
Jan Jones (R – Milton) District 47                   Opponent: Andrea Nugent (website)
Chuck Martin (R-Alpharetta) District 49      Opponent: Krishan Bralley (website)
John Meadows (R-Calhoun) District 5           Opponent: Brian Rosser  (website)
Don Parsons (R-Marietta) District 44             Opponent: Chinita Allen (website)
Ed Setzler  (R- Acworth) District 35             Opponent: Salvatore Castellana (website) 
State Senators
Bill Cowsert  (R-Athens) District 46               Opponent: Marisue Hilliard (website)
Fran Millar (R-Dunwoody) District 40           Opponent: Sally Harrell (website) 
Renee Unterman (R-Buford) District 45        Opponent Jana Rodgers (website)

Liked this post? Follow this blog to get more.