Above: Rev. Raphael Warnock returns to his Savannah roots in new television ad
---
Warnock looks to break from pack with ad campaign
By Jonathan Grant
@Brambleman
Progressives worrying about Georgia Senate candidate Raphael Warnock's absence from the airwaves can relax. His first ad, "Grew Up," went up today, and like his original announcement video, it highlights his humble beginnings in Savannah's Kayton Homes and rise to prominence in the pulpit of Atlanta's famed Ebenezer Baptist Church, where Dr. Marin Luther King Jr. and his father both served as pastors.
---
---
Among Democrats in the crowded field to fill out the remainder of Johnny Isakson's term, Warnock has a big fundraising advantages and has received endorsements from prominent Dems, including former gubernatorial candidate Stacey Abrams and 25 U.S. Senators.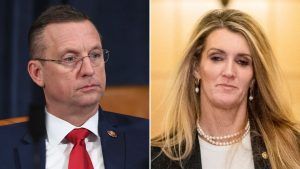 In all, 21 candidates are competing in the Nov. 3 open primary. Kelly Loeffler, a political novice appointed by Gov. Brian Kemp to replace Isakson, has GOP establishment backing and a huge spending advantage, thanks to her enormous wealth. The wife of the New York Stock Exchange's owner, she has a private jet to campaign in, and has promised to spend $20 million of her own money on her campaign. So far, she's spent more than twice all the other candidates combined. However, as far as getting other people to donate, Warnock comes out on top, according to Open Secrets. 
The most recent poll, from Survey USA, has Loeffler in first place with 26 percent, and starting to pull away from GOP Congressman Doug Collins, who was tied with Warnock for second place with 17 percent. In an average of polls, Warnock is in third place, which makes Democrats nervous. The Survey USA poll shows that a large number of voters are undecided–21 percent.
Another thing that makes Dems queasy: Democrat Matt Lieberman's potential role as a spoiler for Warnock. Lieberman has been consistently polling in double digits, and in some polls he's done as well as or better than Warnock. This is largely attributable to name recognition: He's the son of onetime vice-presidential candidate and former Sen. Joe Lieberman. He also had an early start in the race. A third major candidate, former State Sen. Ed Tarver of Augusta, lags in fundraising and polling, with around six percent support. The other sixteen candidates–Democratic, Republican, Libertarian, Independent, Green, and write-in–have been consigned to obscurity.
Meanwhile, Lieberman has problems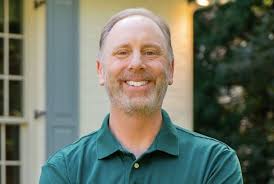 Warnock started later than Lieberman and has struggled to gain name recognition. Both are making their first run for office. Despite all the endorsements, Warnock didn't start with a political base, other than Abrams' backing, though that counts for a lot. Now that he's spending on TV, his numbers should improve–is the theory. While Lieberman looks like he could throw a monkey wrench in the party establishment's plans, he lacks the cash to do so. At last count, he had about $300K on hand. Warnock had almost ten times that amount, and his fundraising edge most likely has grown since the June 30 report.
Lieberman has another problem. OK, problems. While he may have name recognition, his father–who is involved in his campaign–is persona non grata to progressives. The elder Lieberman has a less than perfect party record,  having run as a third-party candidate after his primary defeat in 2006. And after that, he endorsed John McCain in 2008 against Obama. Therefore, it's hard to see progressive or Black voters enthusiastically flocking to the polls to vote for the younger Lieberman in January, were he to make the runoff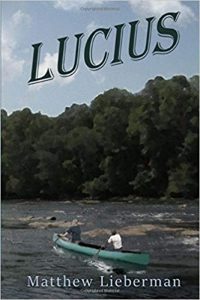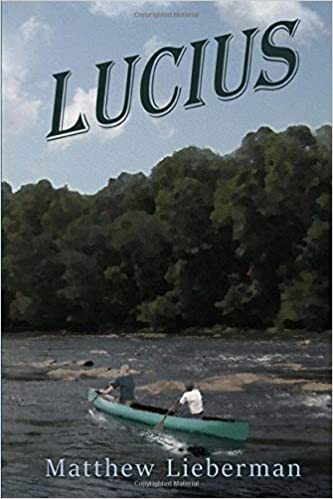 Then there's the other problem: Lucius, the novel he self-published, has led to condemnation from State Democratic Chair Nikema Williams and calls for Lieberman to withdraw from the race, including one from James Woodall, head of Georgia's NAACP due to its racist stereotypes and uncritical look at slavery.
Lieberman defends his work, claiming it's "an honest examination of enduring racism against Blacks—which is real, harmful and totally infuriating."
I read the book. It's problematic. From my post, "Senate hopeful Matt Lieberman's imaginary slave problem is real":
Lucius tells the tale of ninety-year-old Benno Johnson, a wealthy White Atlantan who claims he owned a slave named Lucius for eight decades, until Lucius's death in 2017. The novel's first-person narrator is Tree Weissman, a volunteer lay leader of sabbath services at a Jewish retirement community. After a service one day, Weissman meets Johnson, who's not Jewish but lives in the community. During a casual conversation, Johnson mentions his slaveowner status and offers to tell Weissman more, believing that this is a story he should tell. Weissman is game, and in a series of meetings, the old man recounts his relationship with Lucius, purportedly given to him by his well-to-do parents when he was a child in the 1930s. Bear in mind Johnson appears lucid in all respects, and his account goes largely unchallenged by Weissman, who plays the role of a largely passive stenographer.

Lucius speaks in dialect, which gives the narrative a Bojangles vibe that will put off many readers. Lucius also has the ability to communicate with animals, a power he can pass on to Johnson. The Huffpost article called this "a textbook example of the magical Negro trope, in which Black characters are portrayed as vessels for wisdom or supernatural powers that can provide enlightenment or aid to white protagonists." It's a troublesome conceit to use in a story. That the term "magical Negro" was popularized by film director Spike Lee says a lot about it.
Lucius is not a Black Lives Mater kind of book, and the more Democrats know about it, the less likely they are to support Lieberman.

Liked this post? Follow this blog to get more.