By Jonathan Grant
@Brambleman
Click for info on voting in Tuesday's election
When I saw Marcy Sakrison's latest flyer attacking Peachtree City library director and fellow candidate Jill Prouty, I thought of a detective novel by Dashiell Hammett, The Thin Man. The book was about a character who existed only on paper. Sakrison's special election campaign is also two-dimensional, comprised mainly of money and mailers.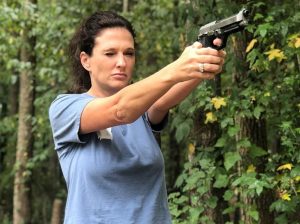 Sakrison is running in Tuesday's four-way nonpartisan special election primary in Coweta and Fayette Counties to replace District 71 Rep. David Stover, who resigned in June. She's struggled to differentiate herself from two other Republican candidates: Army veteran Philip Singleton and nonprofit director Nina Blackwelder. That's a difficult task when their talking points are virtually identical. The main difference between them: Sarkrison enjoys a huge fundraising advantage as the handpicked establishment GOP candidate. Her father happens to be former Congressman Lynn Westmoreland, a Georgia Department of Transportation Board member who also chairs her campaign. The path has been cleared for her. Endorsements have fallen in her lap.
All is not rosy in Westmoreland, however. Prouty, a former Republican turned moderate Democrat, is the fourth candidate in the race, and she poses a special problem. Sakrison fears the librarian because Prouty's candidacy has gained traction in the historically red district, and polling shows that she has a strong chance of making the runoff. As Peachtree City's library director and a Newnan business owner, Prouty is well-known and respected, and Singleton has a strong base of support in the Coweta GOP. Consequently, Sakrison fears she won't make it to the Oct. 3 runoff.
It's been an interesting campaign. Singleton has complained of dirty tricks, inferring that they're coming from Sakrison's camp. And because Sakrison fears the librarian, Prouty has been getting special attention, as well. Sakrison's first mailer and her latest one attempt to stoke fears that Prouty is a tool of powerful, evil forces, "the handpicked choice of the Democrat elite." That silly claim has been discussed and dismissed elsewhere. It's not really even good fear-mongering. Sakrison is just going through the motions. Like I said, two-dimensional.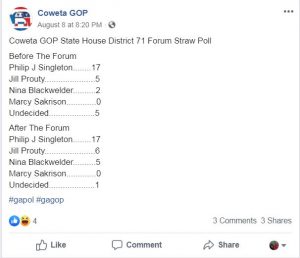 The real story is the blatant, see through hypocrisy of this paper candidate. Get this: Prouty beat Sakrison 6-0 in a Coweta GOP staw poll. Why? Because the Democrat had the moxie to show up at the Republican forum, and Sakrison skipped it. So, Sakrison has to be nervous about Coweta, where most of House District 71's voters live. And in Fayette, Prouty's been the face of the library for twenty years. Who doesn't like librarians?
Hence the mailers. So many, I lose count. Fear the librarian! Hate the immigrants! Build the wall! Shoot the gun! Fear the librarian again! To be fair, one was normal: Vote for me!
The money is than message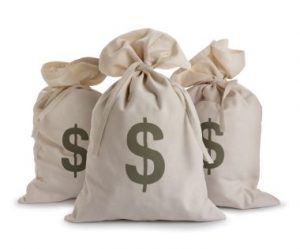 Last week, Sakrison filed a campaign finance report showing she'd raised about $46,000, but the main report didn't include large donations she'd listed in a separate filing. Unlike the other three candidates, Sakrison has been raking in big bucks from special interests and politicians. The latest donation is intriguing: $2,800 (the legal max) from U.S. Rep. Doug Collins, a former colleague of Sakrison's father. Collins is on the short list of replacements for retiring Sen. Johnny Isakson.
These large contributions total more than $25,000, so Sakrison has reported $71,000 so far. That's more than double any of her competitors. It's also more than all the other candidates' combined total by fifteen grand. So far. In an earlier post, I noted that Sakrison was getting 75 percent of her money from special interests and politicians, most notably embattled Georgia House Speaker David Ralston. Adding in the big money, it's closer to 80 percent.
While Singleton leads all candidates in contributions from individuals, and Prouty leads in small contributions (more than $3,000 from people who contributed under $100), Sakrison has received less in small contributions from common folk than the other candidates: just $700 in gifts under $100. Ain't got time for that!
Bottom line
Sakrison has a very swampish donation pattern for a mom/teacher and first-time candidate. It takes a lot of nerve for her to call out Prouty for a lack of independence when special interests are trying to buy the seat for her. Coweta and Fayette voters should be alarmed by her paper candidacy.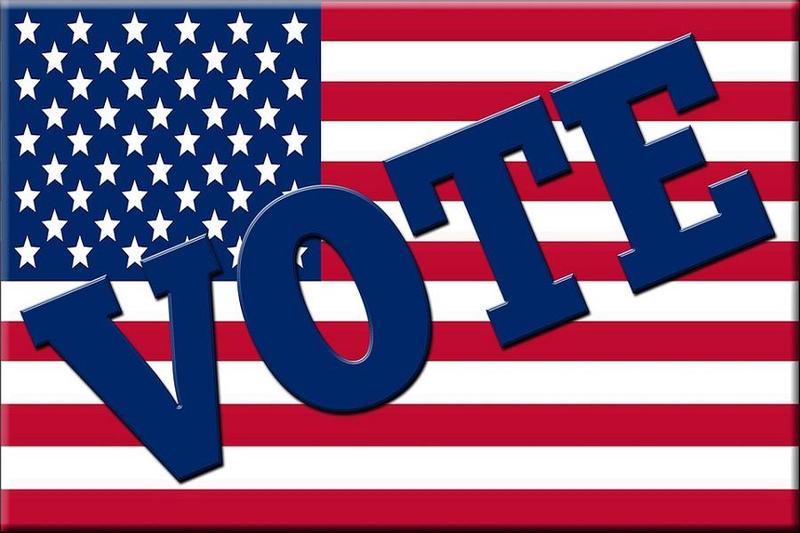 Liked this post? Follow this blog to get more.