DeKalb legislators at Tucker Town Hall; Rep. Mary Margaret Oliver speaking
---
UPDATE:
Rep. Matthew Wilson and Sen. Elena Parent have stepped up to host the town halls on the SB7 and the ethics referendum that had been pulled from the calendar by DeKalb legislative leadership following last week's Tucker town hall (to see why that happened, read below).
They will proceed as scheduled:
October 15, 2019, 6:30-8 PM, Maloof Auditorium, 1300 Commerce Drive, Decatur
October 21, 2019, 6:30-8 PM, Brookhaven City Hall, 4362 Peachtree Rd NE, Brookhaven
Important clarification. The townhalls dates and locations will remain the same:

Oct. 15, 6:30pm, Manuel J. Maloof Auditorium, 1300 Commerce Drive, Decatur.

Oct. 21, 6:30–8pm., Brookhaven City Hall, 4362 Peachtree Road NE, Brookhaven.

We thank you all for your patience. https://t.co/cG8xEkHzxO

— DeKalb Democrats (@DekalbGADems) October 8, 2019
Original post:
By Jonathan Grant
@Brambleman
I went to Tuesday night's legislative town hall in Tucker with the intent of covering Senate Bill 7 and the upcoming DeKalb County referendum it calls for. The meeting went poorly. One participant called it "a horror show."
When I started to put this post together, I intended to briefly mention the meeting, noting its horribleness, then move on to write about the referendum. But then I learned that something strange had happened–something inexcusable and outrageous. So …
We need to talk about the town hall
About 40 DeKalb County residents showed up for the town hall at Tucker Library. Many came expecting a discussion of November's countywide referendum revising DeKalb's ethics board. Opponents of the bill were out in force. Spoiler alert: The more you know about the ethics referendum, the more likely you'll vote against it. (More on that in a later post.)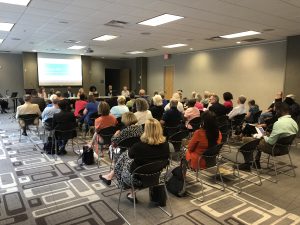 State Sen. Emanuel Jones, who sponsored SB7, chaired the town hall, which began after its 6:30 p.m. start time, and was scheduled to end at 8:00 p.m., when the library closed. The first hour was taken up in discussion of other issues: annexation, education, and gun safety, to name a few.
With 30 minutes to go, Jones turned to the main topic of interest to the audience. I've heard that the voters at a previous town hall in Lithonia were less interested in SB7 than other issues, but for the Tucker crowd, the ethics board bill was the big deal. They left disappointed. The meeting, like the audience microphones, shorted out.
Jones gave a Power Point presentation that took up half the remaining time. (At one point, I thought he was trying to run out the clock.) Rep. Mary Margaret Oliver stood up to voice her opposition to the bill and to urge her constituents to vote against the referendum. Here's audio of the SB7 portion of the meeting. Oliver's segment begins at 12:44:
Ten minutes before the library closed, members of the public finally got a chance to speak and ask questions. They tore holes in the arguments for the referendum (seriously, just vote no) but their time—and therefore damage—was limited. If you listen to the audio, you can hear Jones getting testy. He was not having a good day. The library closed, the meeting ended, and the next day …
This happened
At 4:21 p.m. Wednesday: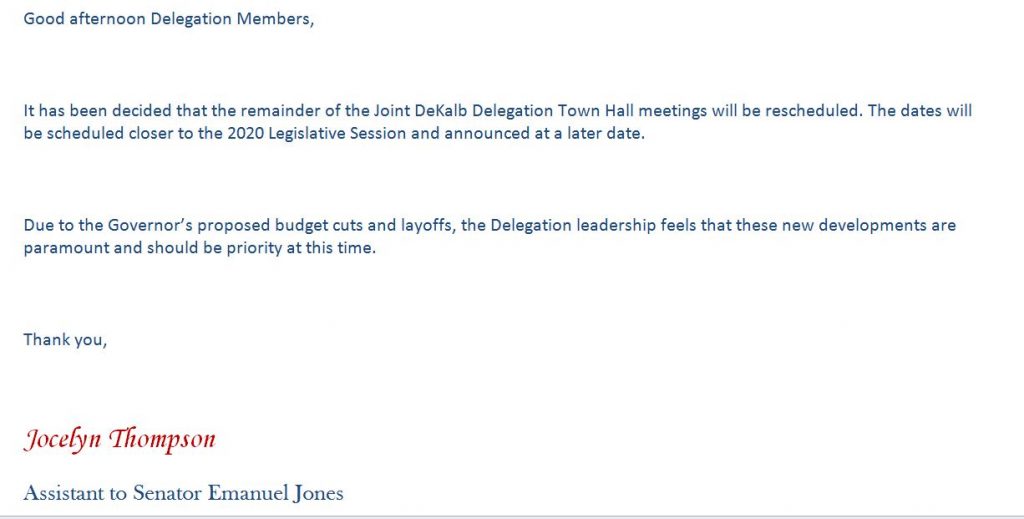 These were the canceled meetings (now reinstated):
October 15, 2019, 6:30-8 PM, Maloof Auditorium, 1300 Commerce Drive, Decatur
October 21, 2019, 6:30-8 PM, Brookhaven City Hall, 4362 Peachtree Rd NE, Brookhaven
Meetings "will be be scheduled closer to the 2020 Legislative Session." After the election, obviously. Because budget? Nah. Because the more you know, the more likely you are to vote against the referendum.
Here's what I'm thinking: Jones, after facing a few minutes of (rather civilized) hell in Tucker, decided he didn't want hours of it in Brookhaven and Decatur. So he had his assistant send out an email with obfuscating language, written in the passive voice: "It has been decided."
Jones is the DeKalb Senate delegation chair; since the email refers to "delegation leadership," it implicates DeKalb House delegation chair Karla Drenner in the cancellations, as well. She was absent from the Tucker meeting, which she would have co-chaired. I reached out to ask if she took part in the decision, but haven't heard back from her yet.
Oh no you didn't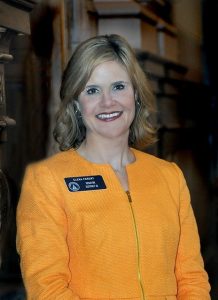 Other legislators have spoken up, and they're not taking it lightly, since they've already announced the meetings to constituents, and there is a high level of interest in the issue. Also, the cancellations make the entire delegation look really, really bad.
Rep. Viola Davis replied to the email: "Who decided to cancel the next two meetings??"
Rep. Michele Henson told me, "It's wrong. It's that simple. We should have those meetings."
Sen. Elena Parent, who was unable to attend the Tucker event, replied to the Jones email, saying she'd hold her own meetings:
I too will not be able to announce to my constituents the cancellation of the Decatur and Brookhaven Delegation town halls without offering an alternative for an in-person discussion, as I've already led them to expect.

I'll be at Brookhaven and all are welcome to join me for the Decatur/Central DeKalb event.
Reps. Scott Holcomb, Mary Margaret Oliver, and Matthew Wilson also expressed opposition to the cancellations. Hopefully, others will speak up as well.
Check back for updates, as well as additional coverage on the ethics board referendum.

Liked this post? Follow this blog to get more.