Cindy Thomas (center, in orange) prepares to fight challenge to her candidacy
---
Update: Voting rights groups are challenging the Board of Election's policy on cancelling registrations of voters with temporary addresses. Read more. 
The actions taken by the board regarding the Decatur voter purges were two 5-0 votes to reconsider the purges, but the board did not reverse them—during discussion, the issue was rendered moot because voters in question had changed their registration.
---
By Jonathan Grant
@Brambleman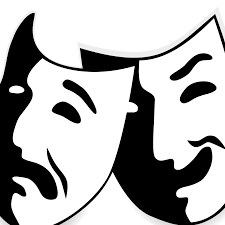 Thursday's DeKalb Board of Elections meeting was epic, and not only because it lasted nearly two hours. In addition to normal business, the session featured a political soap opera, a dramatic exit by an outraged bureaucrat, and a reversal of a botched voter purge at the August meeting. That last matter was punctuated with a rant by the board's hypersensitive chairman about the bad publicity the board received on the issue. This all played out before a packed house of 45 people, the largest crowd in recent history. All in all, a hell of a show, wondrous and strange.
"It was a crazy meeting!" one participant messaged me afterward. Workers brought in extra chairs; during and after the meeting, people called for a bigger meeting room. If this newfound drama continues, we're going to need one.
The board did take care of business, setting up early voting for the Nov. 5 elections. There will be polls open in Dunwoody, Brookhaven, and Stonecrest in addition to the Board of Elections office on Memorial Drive. Click here for details.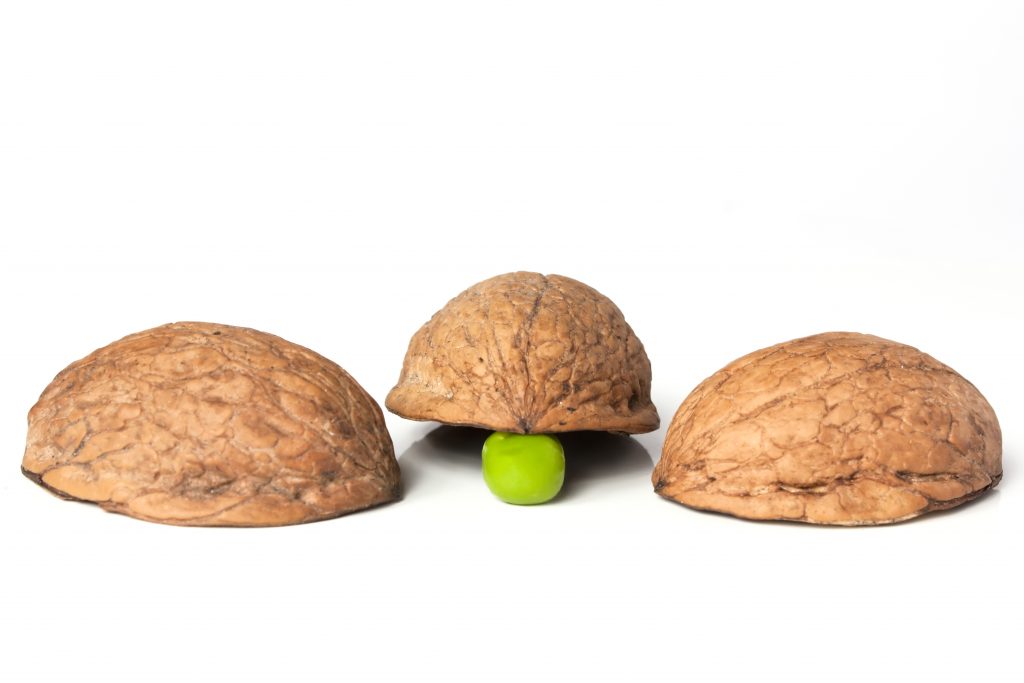 The game of hide-the-ball is over … maybe
---
About that Unfinished Business
During the two-plus years I've been an observer, board members have been a rubber stamp for staff proposals. Until the arrival of two new Democratic members this summer, when two new members came to the board, the board's record consisted of nothing but unanimous votes to approve staff recommendations. Very status quo-sy. That unthinking reliance on bureaucratic judgment has had negative consequences. I'm thinking particularly of the county's severely restricted early voting options in the 2017 Sixth District Congressional primary, the 2018 general primary runoff, and the initial board decision for last year's general election runoff, which was hastily overturned after second thought.
Anyway, blind trust in staff led the board straight into a buzz saw at the August meeting—either that, or something else even worse is at play. The staff was less than open and honest with at least two (and perhaps all) board members when presenting a list of proposed voter purges in Decatur. The board unanimously approved the purges without being informed that a DeKalb elections official, Mary Frances Weeks, owned the property involved and was a party in the case.
Something wasn't right, and people noticed. The American Civil Liberties Union learned of the purges and launched a protest, challenging Decatur's authority to instigate a voter purge. It also pointed out that the "business" was a wellness center—a temporary residence for people with mental health issues. But it wasn't Decatur; it was Weeks who had brought the challenge. Her role in the case came out when she wrote a letter in response to the ACLU.
That's when it hit the fan. Elections Board member Dele Smith was outraged, and her response at being misled by staff made news in the Daily Report. At the September meeting, Smith asked that the matter be reconsidered. The board did so on two 5-0 votes. On the face of it, the purges might have been perfectly legitimate, but the process of concealing a staffer's personal involvement in a case most certainly was not. Vice Chairman Baoky Vu called it "bad optics."
"It's more than optics," Smith countered, saying her interest in pursuing the matter was in "insuring that we as board members, are clearly and affirmatively apprised of all material information that affects any vote that we take … prior to us taking that vote," and called the problem an "issue of trust and confidence."
Chairman Samuel Tillman then attacked bloggers (whoever could he be talking about?) and "social media" for making the board look like it was being mean to people with mental health issues. I'll let him speak for himself:
For the record, the issue caught fire because the ACLU took action and it was covered in the AJC. And then the Daily Report went further, highlighting questionable conduct by elections officials in the way the case was handled. Tillman completely ignored that glaring problem, instead seeking to make the board the victim.
I don't know about other bloggers, but I'm a process guy, and that was my focus: "DeKalb Board of Elections plays hide-the-ball from its members." Tillman didn't address the issue or the board's culpability in this mess, instead going the "fake news" route, an increasingly common tactic used by unrepentant public officials.
---
As Lithonia turns
The most interesting case to come before the board recently was an attempt to throw Lithonia mayoral candidate Jacinda "Cindy" Thomas off the ballot. She's running against Yolanda Donaldson and City Council Member Shameka Reynolds to replace Mayor Deborah Jackson, who declined to seek re-election after two terms.
Thomas brought an attorney, who produced affidavits and evidence (copies of drivers licenses) of her residence at two different addresses over the past year, both within the city of limits of Lithonia, thereby meeting the legal requirements for a candidate. The challenge was brought by Amelia Inman, who happens to be a Lithonia City Council member. She claimed Thomas was not being honest. Inman told the board said she used her access as a real estate broker to inspect one of the residences in question and declared that it had been vacant during the time Thomas claimed she lived there.
Thomas had a boyfriend who lived at one of the addresses, but they broke up, according to witnesses. Much was made of their relationship until Tillman got tired of hearing about it and declared the issue not germane, in his own folksy style. A Kiwanis volunteer testified that Thomas had performed numerous good works in the community during this time. Her drivers licenses seemed to be enough evidence for Vu, and on a motion by Smith, the board unanimously denied the challenge, so she's on the ballot.
Side note: During the proceeding, no one offered evidence that Thomas had ever lived anywhere other than Lithonia during the required residency period.
The case of the angry bureaucrat
While the board had served largely as a rubber stamp to staff proposals, that's not the case so much with the new members–especially on voter purges, as the public saw Thursday. At one point during the meeting, Smith declared that she'd prefer to "err on the side of enfranchisement for all individuals." Board member Susan Motter, an attorney, independently researched challenge cases in detail, which she sees as her duty. As a result, the board has been forced to slow its roll—or purges thereof. During the process, Motter was gaveled to  order by the chair. She didn't care.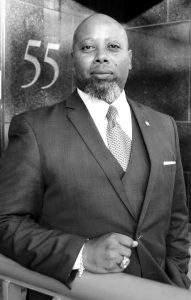 The packed house was rowdier than usual, and the meeting was interrupted several times by shouts and questions from the audience, but nothing topped the exit of Atlanta City Clerk Fortis Webb III. Webb had previously spoken during the public comment section to sing the praises of Election Director Erica Hamilton. She had been helpful to him, he said, even during non-election years. For some reason, he thought Motter's hyperactivity was out of bounds. As she recounted her long journey through voting records, he grew agitated.
Finally, he could take no more and jumped up from his chair, saying, "I know I'm out of order—"
Tillman responded, "Yeah, yeah, you're out—"
"—but I'm dismissing myself simply because I believe it is improper for a board member to do the work of a staff person," Webb said as crossed in front of audience. "I'm dismissing myself on behalf of the city of Atlanta."
And with that, he was gone.
"Seriously," messaged a meeting participant about Webb's departure. "WTH was that?"
The answer, of course, is simple: Drama!

Liked this post? Follow this blog to get more.