Jill Prouty: Readers are leaders
---
What: Democrat Jill Prouty's 2020 campaign kickoff, Georgia House Distict 71
When: Tuesday, Jan. 28 at 7:00 p.m.
Where: Line Creek Brewing, 150 Huddleston Rd #300, Peachtree City, GA 30269
Note: Your $25 per person donation gets you one ticket to this private event which includes one craft beer, a delicious sub from Jersey Mike's, and a tour of Line Creek Brewing! Join us for live musical entertainment punctuated by readings from some of Jill's favorite books that illustrate her transformation from Republican to Democrat.
---
In announcing her campaign, Jill Prouty wrote:
As many of you know, I was inspired to run for Georgia House District 71 last Fall during the Special Election to fill the seat vacated by David Stover because I felt a calling to improve access to mental health care. While the outcome of the Special Election was not what we'd hoped for, I made a commitment to run again in 2020. And boy am I glad I did!    

The 2020 Legislative Session is off to a disappointing start with Gov. Brian Kemp's mandated budget cuts. These cuts are going to be especially painful for the Department of Behavioral Health and Developmental Disabilities since approximately $1.2 billion of its total $1.4 billion budget comes from the state. (Read more)
---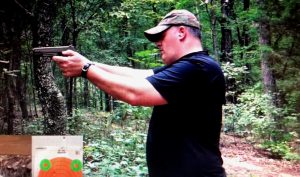 Prouty is running against absolutely atrocious Rep. Phil Singleton in Coweta and Fayette counties' HD71. He ran a racist dog whistle campaign and decided his signature legislation, filed before he even took office, would be a piece of transphobic tripe. 
And in the other corner: Democrat Jill Prouty, Peachtree City's library director, more inclusive by nature and in her politics, who advocates for mental health, and expansion of Medicaid and has thoughtful positions on climate change and gun violence, while Singleton is NRA all the way. You can read more about her
here
.
It's an uphill battle, but the outer suburbs, dormant for a generation, are starting to wake up for Democrats. Prouty came in third in the HD71 special election last year, but managed to win the majority of votes in Peachtree City precincts, something that hadn't happened before.
.

Liked this post? Follow this blog to get more.