---
By Jonathan Grant
@Brambleman
In 1998, Dunwoody Republican Fran Millar took 40 percent of the vote in a three-way House primary and won the August runoff by 162 votes. There was no Democratic opposition, so it had taken only 2,000 votes to put him in the General Assembly. In 2010, he ran for the District 40 Senate seat being vacated by Dan Weber. Millar laughingly complained about having to "run against a guy named Christ" (Eric Christ, now a Peachtree Corners council member). Despite the name disadvantage, Millar won with nearly two-thirds of the vote.
Since that first runoff, Millar hadn't had a close race. In two decades, he'd never faced an opponent with adequate funding, an appreciable ground game, or a proven track record. That changed last year during the Ossoff insurgency, when former State Rep. Sally dropped her Sixth District Congressional campaign, and soon afterward, set her sights on his seat.
"You all are coming after me this time," Millar told a Democratic legislator at the time.
"Yup," agreed his colleague.
---
And in this corner…
An advocate for families and children, Sally Harrell came to the Gold Dome in the same 1999 freshman class as Millar. Her first successful legislation instituted a statewide newborn health screenings. Harrell served three terms in the House, then stepped away after the 2004 session to raise her two young children.
Life went on. Then the rise of Donald Trump compelled Harrell to re-enter politics. Although her Congressional campaign had been gaining steam, she dropped out for the sake of Democratic unity once Jon Ossoff emerged as the well-financed frontrunner. Harrell was a hero of the Resistance, working with grassroots activists to get what had been unattainable during the primary: decent early voting in DeKalb for the runoff.
After Ossoff's loss to Karen Handel, Harrell enlisted many of North DeKalb's battle-hardened volunteers in her effort. Her campaign manager, in both her earlier races and current contest, is her husband, Jay, a data guy and software expert. In May, Harrell won the primary with nearly 70 percent of the vote against third-time 40th candidate Tamara Johnson Shealey, setting up a battle of the undefeateds in November.

Georgia's most flippable district
While Mitt Romney beat Barack Obama by 10 points in the 40th, Clinton beat Trump by 13. Ossoff won these precincts by double digits as well. Just to give you an idea of how things have changed, here's a chart (above) the Harrell campaign put out after the primary, showing that, for the first time in recent years, more Democrats voted in the Senate primary than Republicans.
Taking the 40th is a top goal of Georgia Democrats, who broke up the GOP's super majority in the Senate with Jen Jordan's special election victory last December. Jordan's re-election and a Harrell victory will take Georgia one step further away from the abyss of an absolute Republican majority. There could be a few Senate victories for Dems, and several in House races, but a Blue Wave starts with a Harrell victory. Turnout will be the determining factor.
Numbers worth noting: As of its September 13 meeting, Executive Director Erica Hamilton said that the DeKalb Board of Elections has about 40,000 voter registration applications pending and is receiving absentee ballot requests at the rate of "about 500 a day."
What, Me Trump?
Millar says that he likes Trump's policies, but not his behavior—or his tweets—but the truth is Trump has captured the Republican Party, and Millar is no exception to this entrapment. He's been trending somewhat in Trump's direction for the past several years. A Country Club, Corporate Republican to begin with, his long tenure and the security of his position seem to have had a corrosive effect, and some toxic attitudes have been leaking out. He's a good bit Trumpier than I remember him from a decade ago.
Millar sounded an alarm for Republicans after the 2016 election, when Johnson-Shealey received 44 percent of the vote against him, telling  the Reporter newspaper that Republicans "need to reach out and work with people who aren't Caucasian. It's that simple. We need to have a message that resonates with these people." However, instead of reaching out to "these people," Millar trolled Harrell's primary opponent on social media in an attempt to stir up racial tensions among Democrats.
Since then, Millar has backed anti-gay religious liberty legislation and a dog-whistle English language referendum. "I don't want to talk about Amazon and the effect on business," Millar told his colleagues while arguing in favor of allowing discrimination by faith-based adoption agencies against gay couples.

As for "these people," Millar was a co-author of a bill to shorten poll hours in Atlanta and curtail weekend voting, which would suppress minority voting. Senate Bill 363 passed the Senate this year but failed in the House, which served as a check on some of the upper chamber's more extreme actions. And not just this year: Millar has a history of opposing increased opportunities for minority voting, drawing national attention in 2014 for criticizing efforts to increase black turnout and saying that he would "prefer more educated voters than a greater increase in the number of voters." Millar probably thought he was being discreet, but he's gotten a nickname in recent years: "No-filter Fran." And then there's gerrymandering. More on that later.
Millar has always been a vinegar guy, but Harrell's entry into the game must have stripped a raw nerve. He's reacted poorly to the competition. Some have suggested he's developed a proprietary attitude toward his Senate seat, as if he was entitled to be Senator for Life. While Millar taunted Johnson-Shealey on Facebook, on Twitter, he mocked Harrell's legislative record—with no particular regard for the truth. In response to someone calling him on a typo, he lashed out, Trumplike, with this Tweet, claiming "Sally never passed any bills."
Sally never passed any bills so she doesn't understand that is what people actually want from their elected officials – solutions to problems.

— Fran Millar (@Fran_Millar) June 7, 2018
This is easily disproved, not to mention dumb. But that's his story and he's sticking to it! Harrell recently released two videos highlighting her first successful legislation, passed during her rookie year, that has helped thousands of Georgia families for the past twenty years. Funny thing: Millar voted for it. So much for his memory. He comes across as petty, sniping at her legislative accomplishments, ignoring the fact that she served on the House Appropriations Committee, a task that involves much work and little publicity.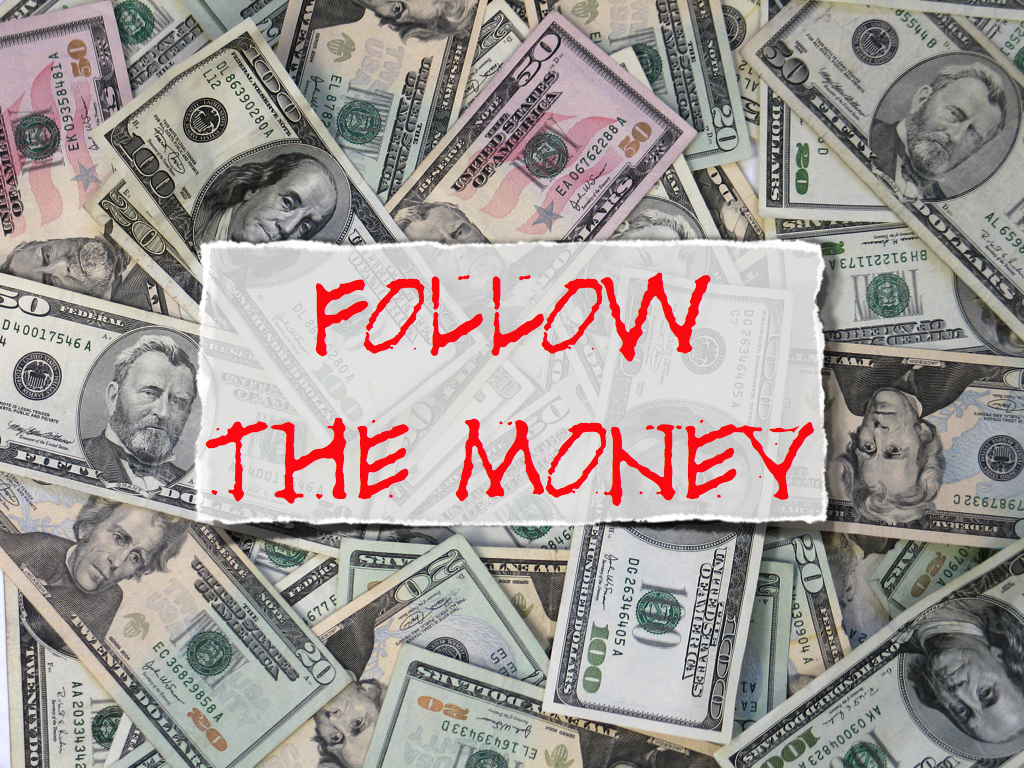 ---
Campaign finance: People Power vs. Corporate Cash
Night and day: Millar depends on special interest money, while Harrell relies on small-dollar individual donations. In this election cycle, as of June 30, nearly 75% of Millar's campaign money come from PACs, lobbyists, corporations, and industry/trade/business associations. Nearly 90% of Harrell's money come from individuals. Many of them have set up monthly donations. Harrell has said there's a story behind every donation. Here's a story involving one of Fran's donors.

---
As a result of the 40th's importance and her strength as a candidate and fund-raiser, Harrell has raised more money than Millar since the beginning of her campaign. Even so, Millar should have had an advantage, because he was holding $63K at the end of 2016. But, as of June 30 of this year, Harrell had nearly $142K cash on hand, while Fran had only $123K.
The reason? Millar has outspent Harrell $80K to $48K. Worth noting: The campaigns have starkly different spending patterns. The Harrell campaign is lean and mean, with all spending going for nuts and bolts: postage, software, credit card fees. Other than using a fundraising consultant early in the campaign, her campaign relies exclusively on unpaid volunteers. Lots of them, and some have certain skills.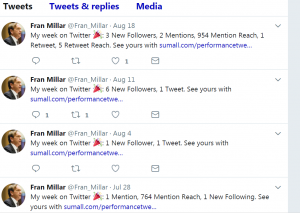 Meanwhile, Millar has shelled out nearly $40K to Landmark Consulting. This includes $4,200 on social media. Baffling. I don't see what value he's getting, but then again, I've only seen him trolling on Facebook and Twitter. For the record, Fran is not good on Twitter. This looks like $4,200 down the drain.
What jumps out is that less than half of expenditures listed have been direct campaign expenses. Besides Landmark, there's advertising. As I've pointed out previously, this proves he has too much money. Sally is much more thrifty, and her spending goes to spread her message and meet as many voters as possible. Fran is reportedly hiring door knockers and also paying for yard sign locations.
He's reimbursed himself $6,000 for mileage, cellphone, and the like, and he spent nearly three grand on a Christmas party, but the biggest chunk of expenditures comes from giveaways: donations, sponsorships, and scholarships. More public relations than a traditional campaign expense, but if you've got it, flaunt it, right? About those donations: They are very Dunwoody-centric (he is Mr. Dunwoody, after all), with the exception of $1,500 for the Peachtree Corners Festival. Nothing for charities or organizations in Tucker, Chamblee, Doraville, or Brookhaven is listed.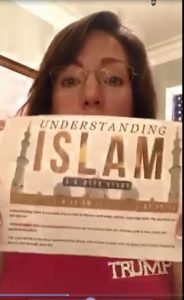 Political donations: Millar has also doled out nearly seven grand to other candidates, including Ellen Diehl, a Trump-obsessed Islamaphobe who's running against State Rep. Scott Holcomb. Diehl pulled dozens of YouTube videos after her rants were exposed, but Millar has doubled down on his support for her.
As a sign that the GOP is semi-rallying to an incumbent in trouble, Millar has collected nearly $25K from the party and Republican politicians, so he's coming out ahead on that count.
While Harrell has been able to out-raise an entrenched incumbent, that may change if Millar's cries for help get louder—and are heeded. Millar had a fund-raiser scheduled at Dunwoody Country Club. New campaign finance reports will be coming out in a week, so we'll see. It will be interesting to see if his special interest friends and safe-seat Republican buddies come to his aid, although there aren't as many safe seats as there used to be. As of June 30, Harrell had made it two-thirds of the way to her goal of fully funding her campaign: $300,000, or to put it another way, 1% of what was spent on the Ossoff campaign.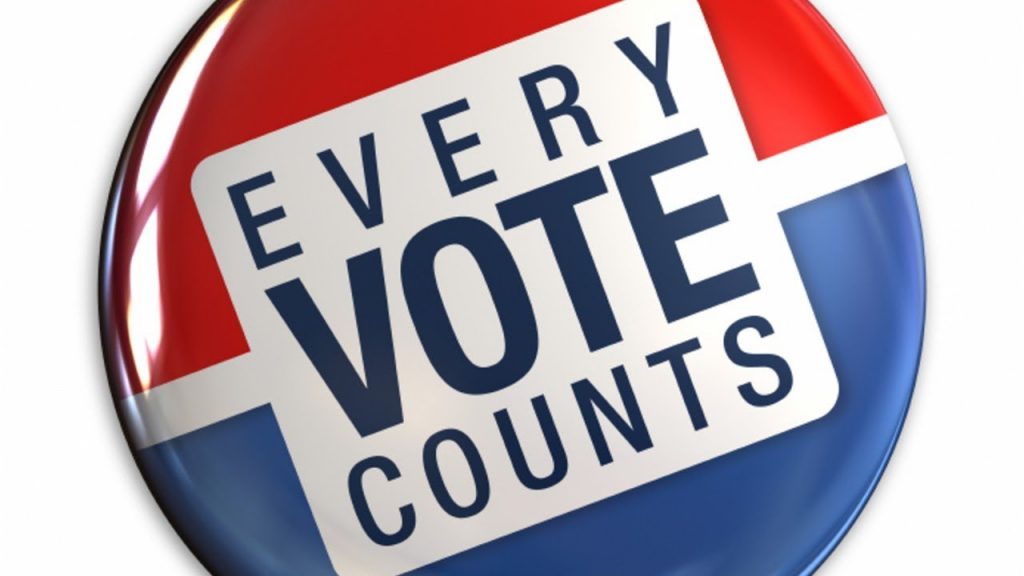 ---
The Home Stretch
Over the years, even as Millar pulled off a string of easy victories, the district's demographics shifted under his feet. It's younger and more diverse; there are 141 apartment complexes in the district, many constructed post-recession.
Did Millar get caught flat-footed? He may have underestimated the magnitude of the challenge this year. Harrell has put together a formidable campaign, and it's generated a lot of enthusiasm. She has a crowded schedule of meet-and-greets and other events, and the means to get her message to every corner of the district. And Obama just endorsed her.
Bear in mind, the 40th is not Trump country. Rather, it's exactly the kind of well-educated suburban district that gives Republicans nightmares. And while some moderate and independent voters may draw a distinction between state and national Republicans, others won't, especially if local politicians like Millar embrace Trump policies and mirror his prejudices.
Democrats are convinced the 40th is winnable, and in a sea change from recent elections, Democrats have a stellar Sixth District Congressional Candidate in Lucy McBath, along with a full team of strong State House candidates working the same turf as Harrell: Holcomb (HD81), Matt Wilson (HD80), Michael Wilensky (HD79), Beth Moore (HD95), and Josh McLaurin (HD51).
For Democrats from the top of the ballot on down, the Get Out the Vote effort to drive turnout is the primary focus. If Democrats hit their marks on turnout, the 40th could be the first seat to flip Nov. 6.
Disclosure: I'm voting for Sally Harrell.

Liked this post? Follow this blog to get more.